Awww'tuin the World Turtle Cross stitch pattern (Instant download)
Regular price
$6.99 USD
Sale price
$6.49 USD
Unit price
per
Sale
Sold out
For too long, our school system has short-changed our children by not presenting the entirety of scientific understanding about the nature of our world. Heliocentric cultists have infiltrated our schools at every level, and suppressed information about the truth of The World Turtle.
Not only that, but they didn't tell us how CUTE HE IS OMG. And those elephants!
This pattern is to create a cross stitch like the one shown which will make a perfect gift for the educator, scientist or science enthusiast, sarcastic jerk, or just Fantasy fan in your life.
It's also likely to appeal to anyone you know who is a fan of Stephen Hawking, Bertrand Russell, Brian Greene, or Terry Pratchett. After all, they were all wise enough to be hip to the heliocentrist conspiracy and know the truth: it's turtles all the way down. 
Details:
Formats: ZIP file containing 2 PDFs:
1pg color+symbols

1pg symbols-only with contrasting backstitch
Size: 81x61 stitches Stitches used: Full X, ¾, ¼, backstitch, a lone french knot
Colors: 13
Difficulty: ⚫⚫⚫⚪⚪ Moderate (some finicky fractional stitches in the elephants)
If you need help handling any of the stitches used in this pattern, check out my youtube tutorials.
Dimensions

See graphic for finish sizing at different aida counts
Share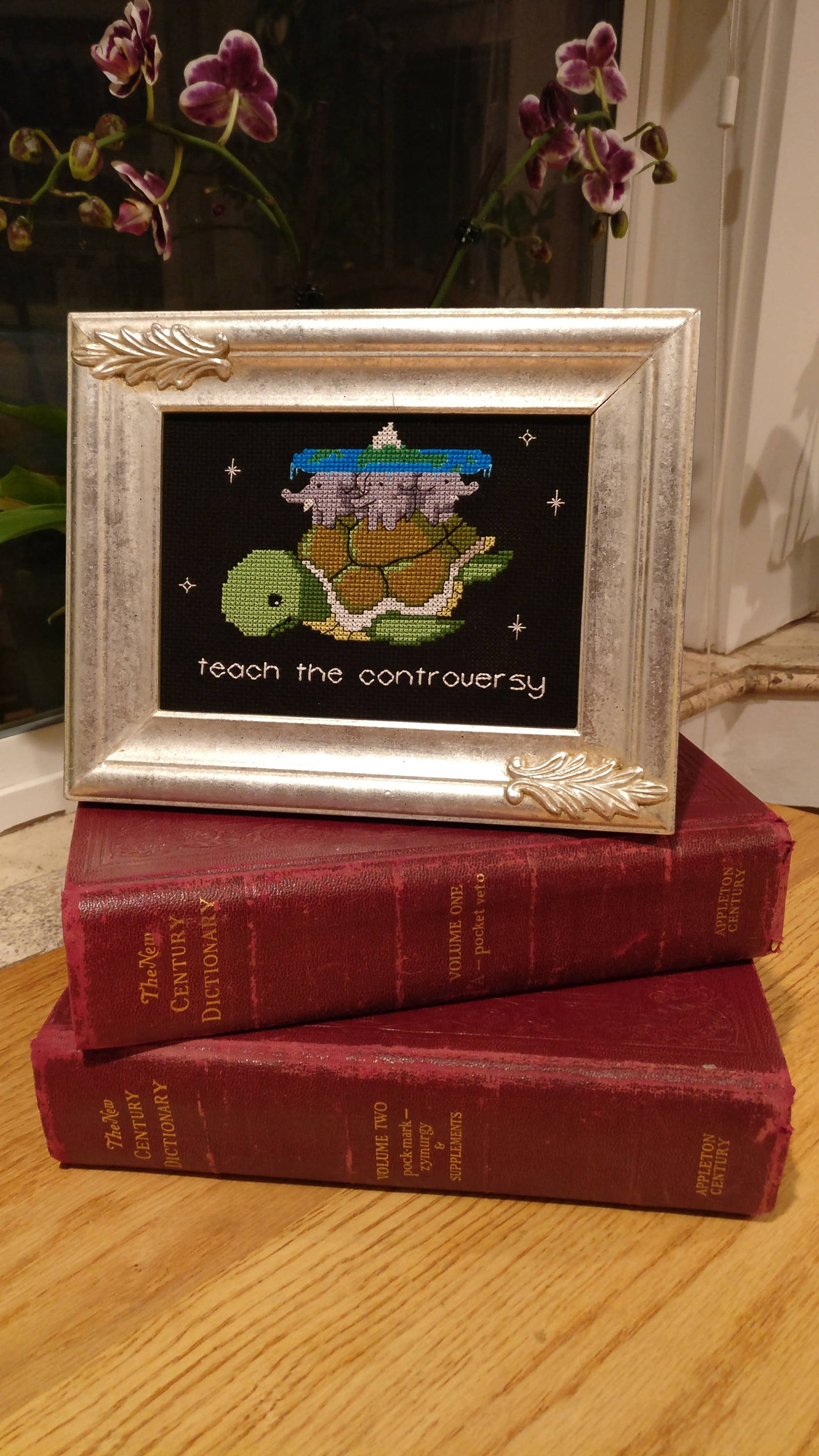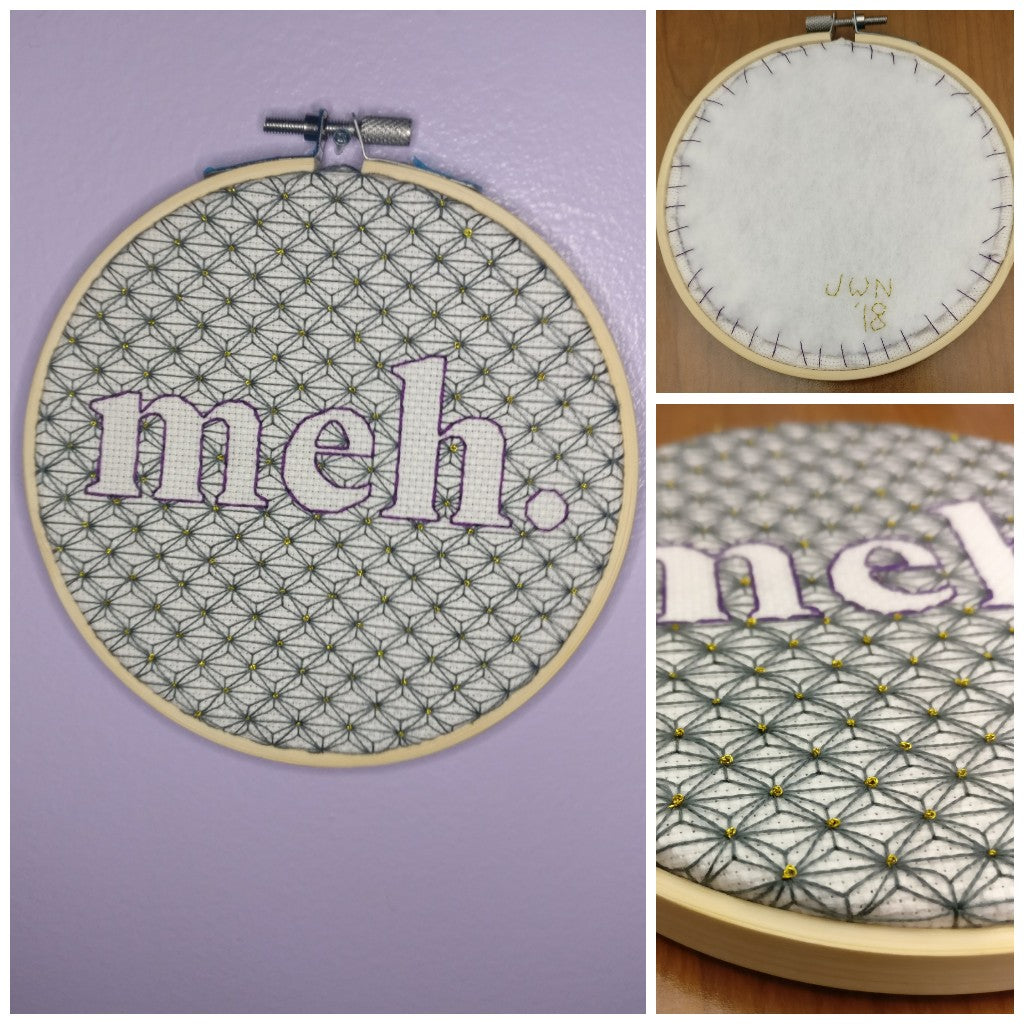 Shop my collections
Check my catalog for more patterns. I'm always trying to push myself to create new and inventive patterns like no other cross stitch designer.
Instant download

You will receive a link to download your PDF right after your payment is completed.

Satisfaction guarantee

I make my patterns to the highest quality, and if you have a concern, question, or feedback, please let me know. If I can't resolve it to your satisfaction I'll refund your purchase.