SonovaStitchAlong Volume 2: "Everything Is Fine" Mystery SAL (Stitch-Along) [completed! All episodes available immediately]
Regular price
$24.99 USD
Sale price
$19.99 USD
Unit price
per
Sale
Sold out
This listing is to promptly receive all episodes of Season 2 of SonovaStitchAlong: "Everything is Fine"
"Everything is Fine" was a mystery Cross Stitch SAL which ran from July 2020 to May 2021. It featured patterns inspired by 11 characters from The Good Place.
In addition to patterns for Michael, Derek, Tahani, Jeff The Doorman, Jason, Judge Gen, Janet, Chidi, Mindy St Claire, and Eleanor, there are bonuses: an alternate version of both Chidi and Eleanor, plus five different options of something to put in the middle, if you decide to stitch it all as a single piece.
The SAL is slightly different from other Mystery SALs. Each episode is designed to be stitched as a stand-alone piece, rather than as a piece of a larger whole. They are all sized to fit in a 6" embroidery hoop on 14ct or 16ct aida, or a 5" hoop on 18ct. 14ct is recommended. However, there was also a simple border template to allow you to stitch them all together on a large grid if you want to.
Since the SAL has now completed, rather than being signed up for a series of releases, you will receive all patterns and materials immediately. Please note that there will be a few changes in the patterns compared to the materials list, so make sure you check the patterns themselves if picking up an extra color or two will be difficult for you later.
Details:
Size: Each Pattern approximately 80 x 80 stitches or less
Colors: 41 Colors total, references in DMC colors
Format: 2 versions PDF format, Symbols over color and symbols only
Stitches used: Full X stitch and 3/4 stitch
Difficulty: Easy - no backstitch or french knots
# patterns: 11 character patterns, Plus bonus additional versions for Eleanor and Chidi, and five options for the center panel of a grid layout stitch.
You will also get a chart of the entire font for customizing episodes . 
Dimensions

See graphic for finish sizing at different aida counts
Share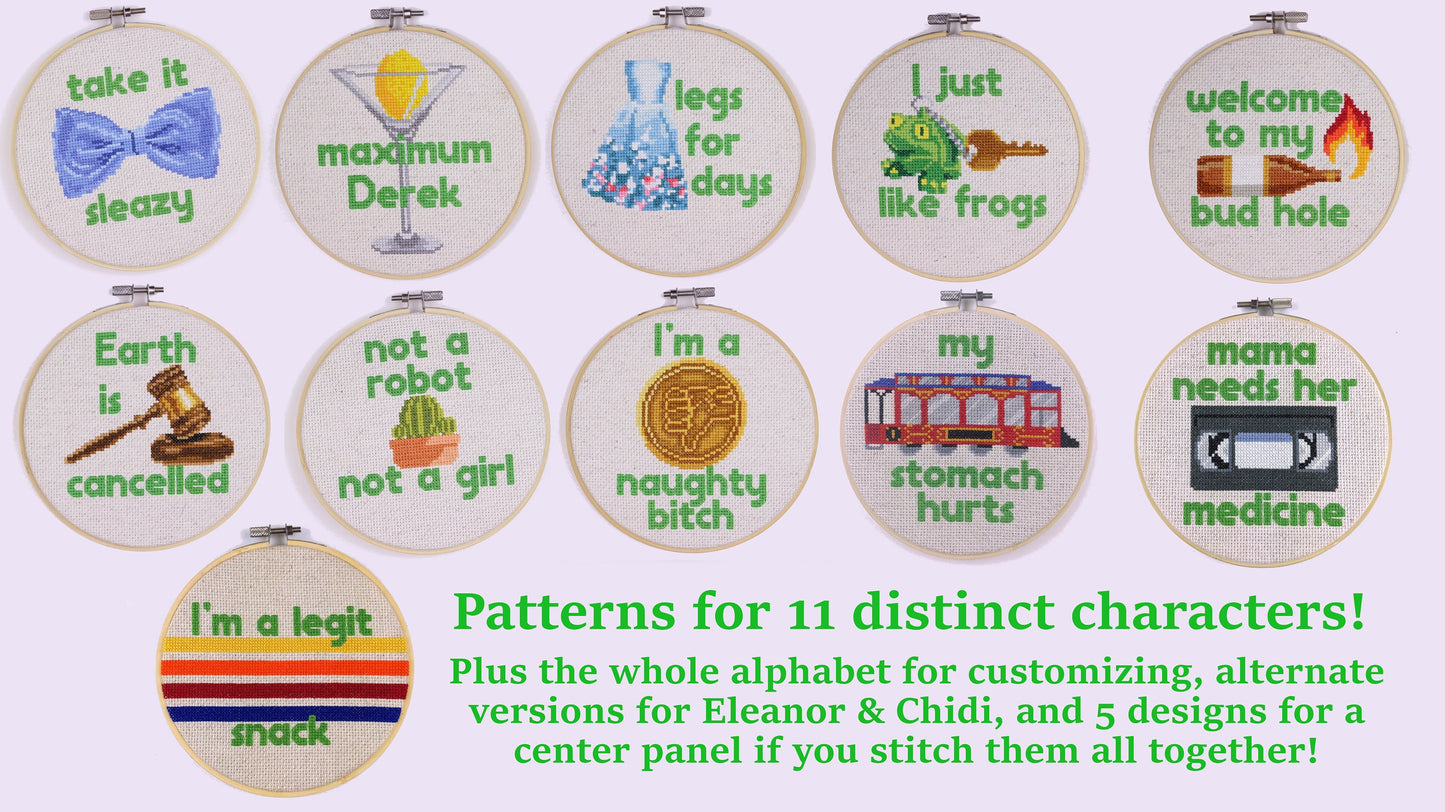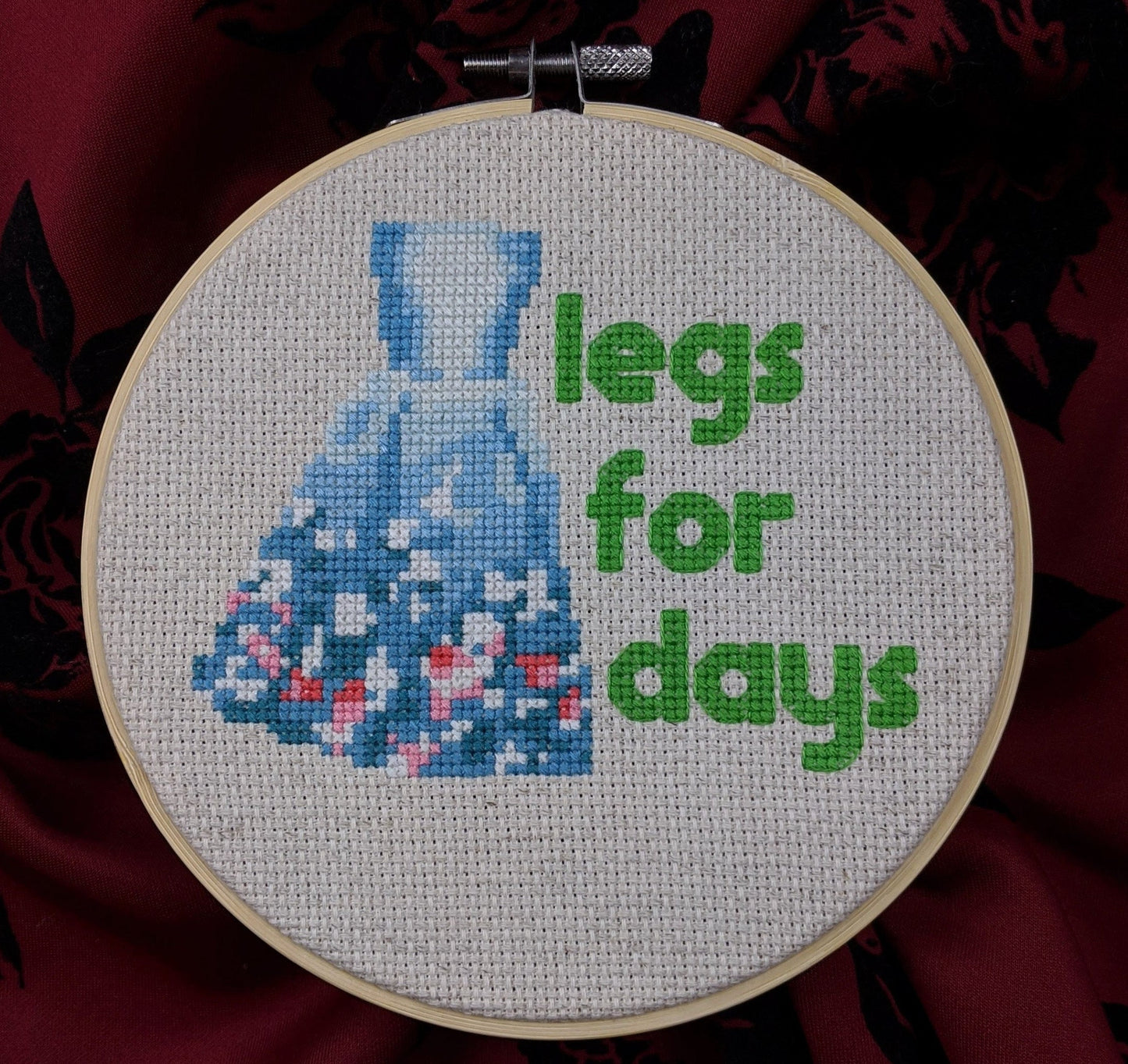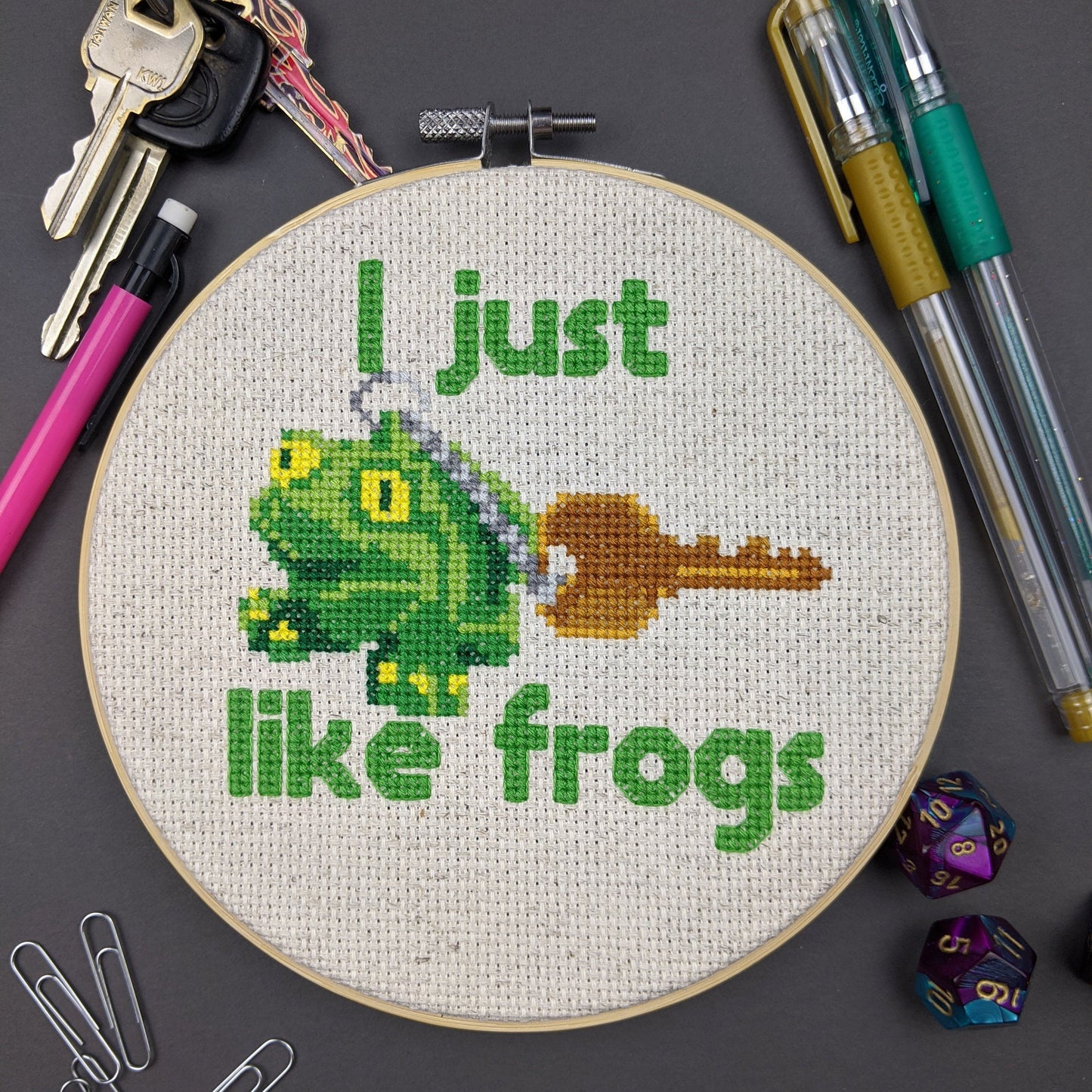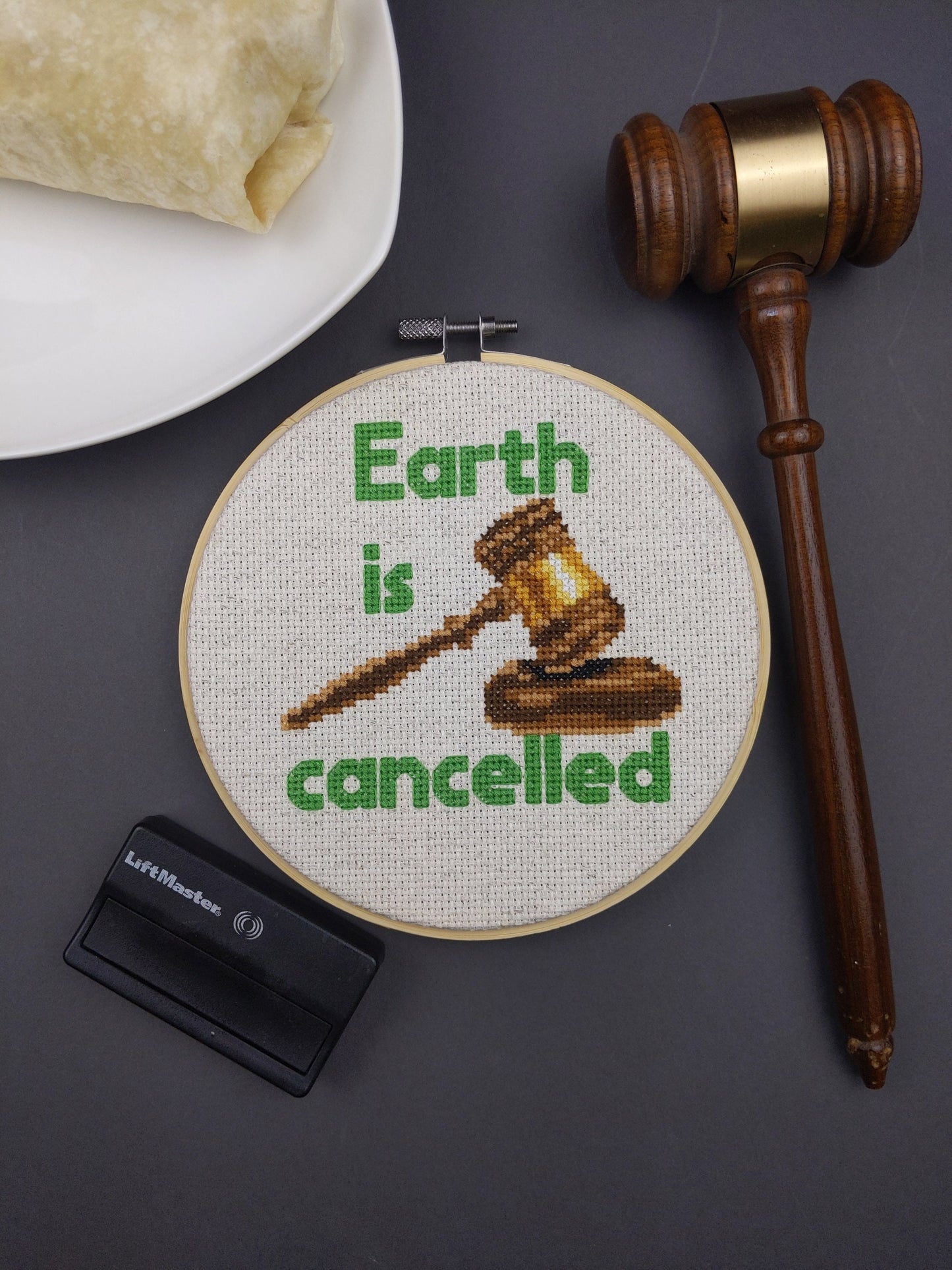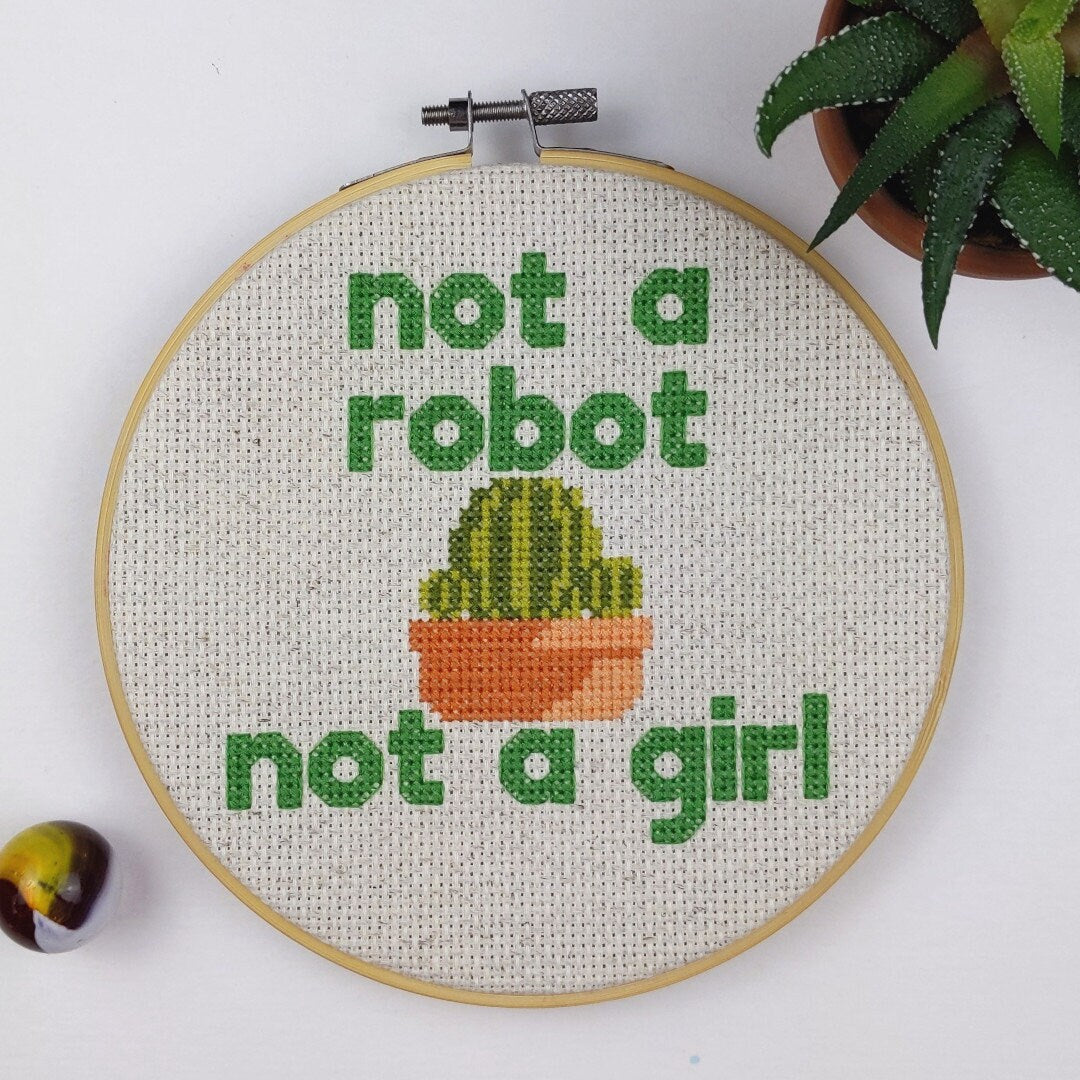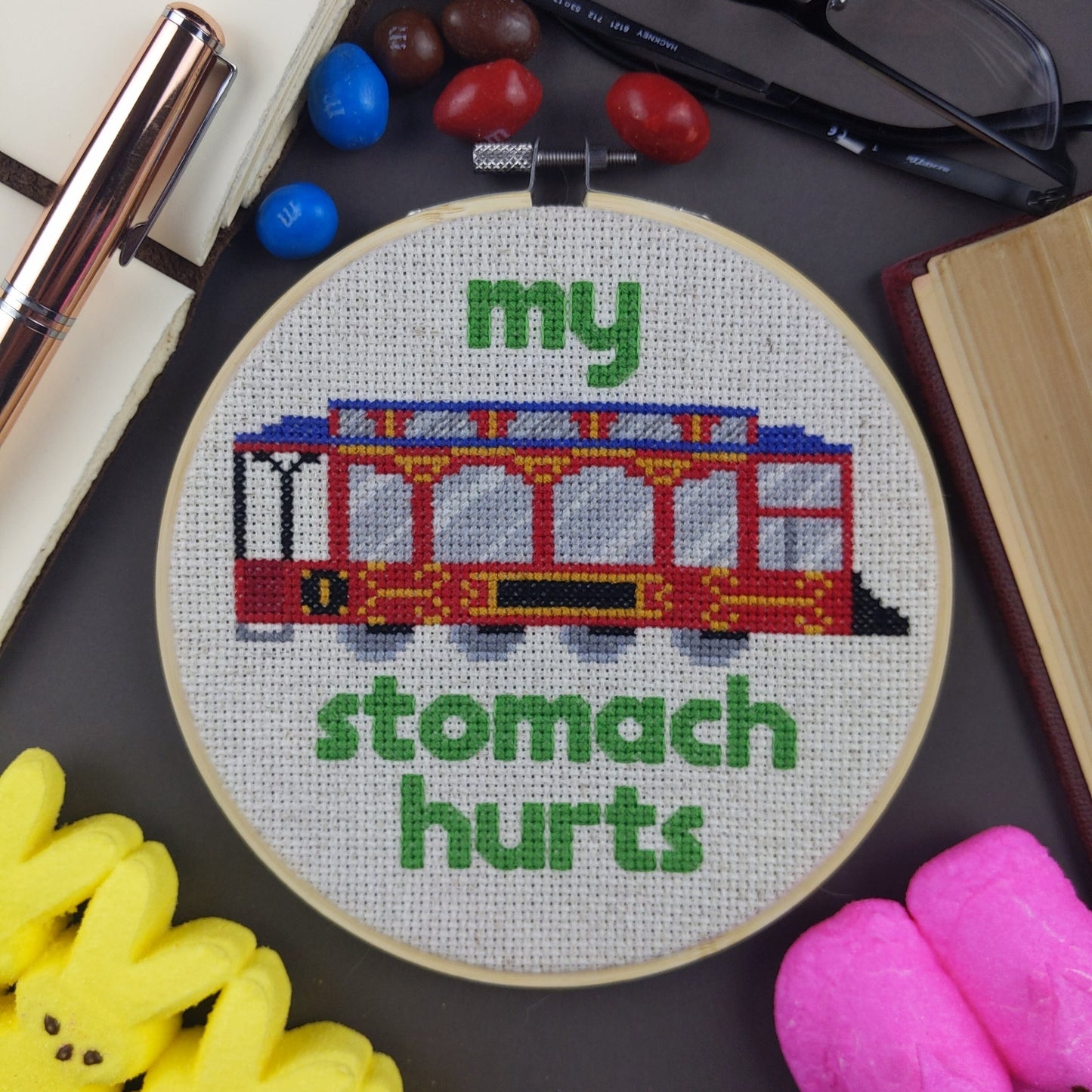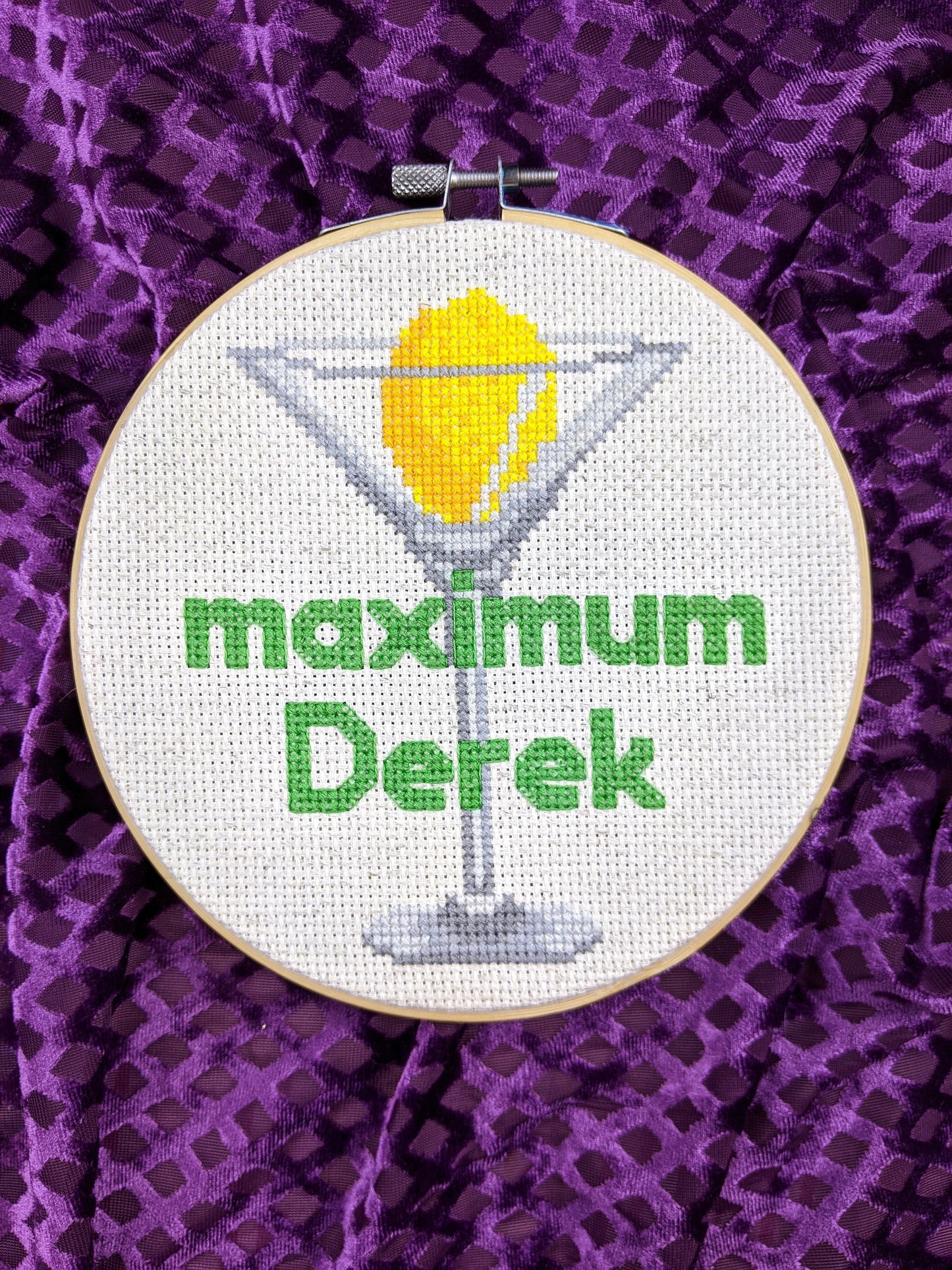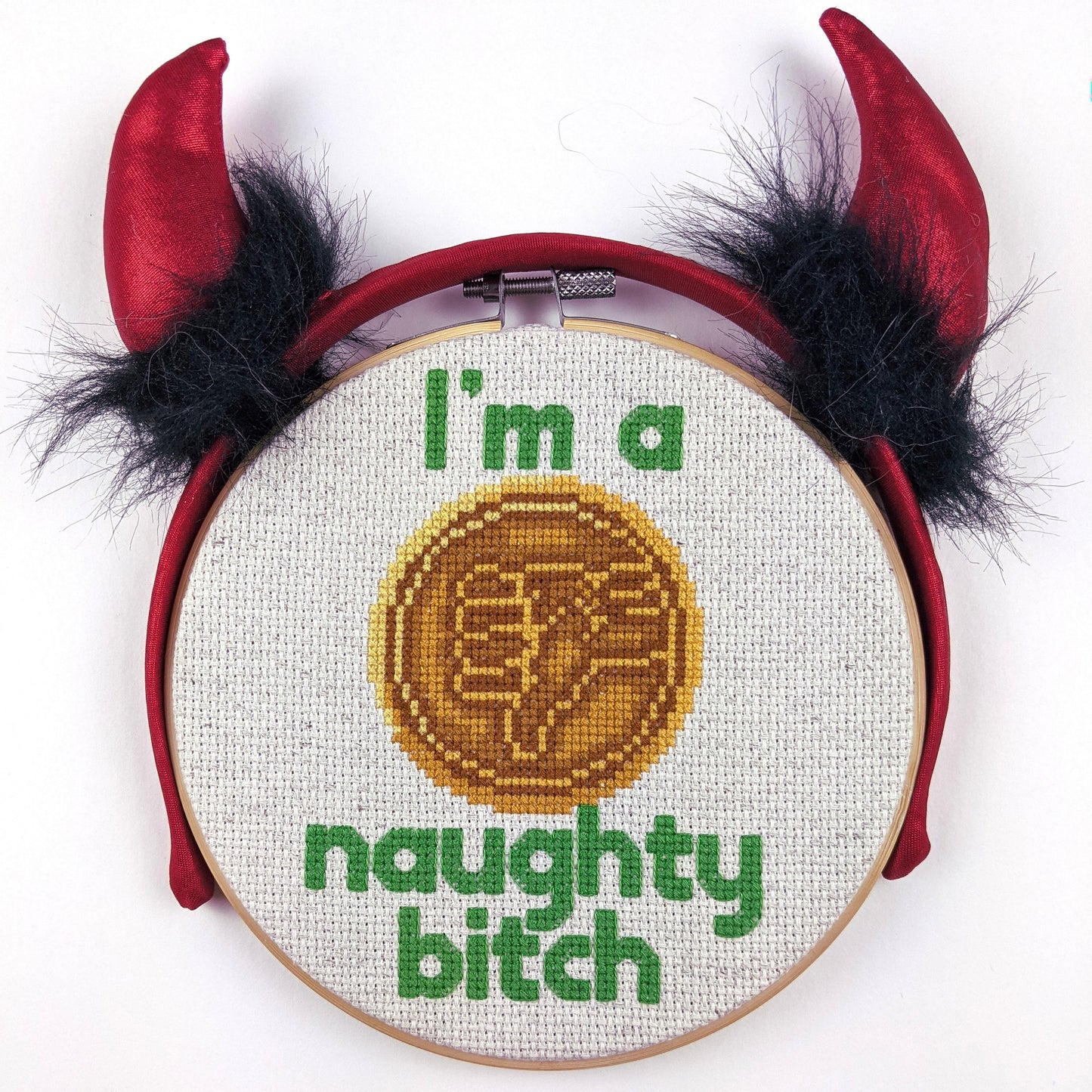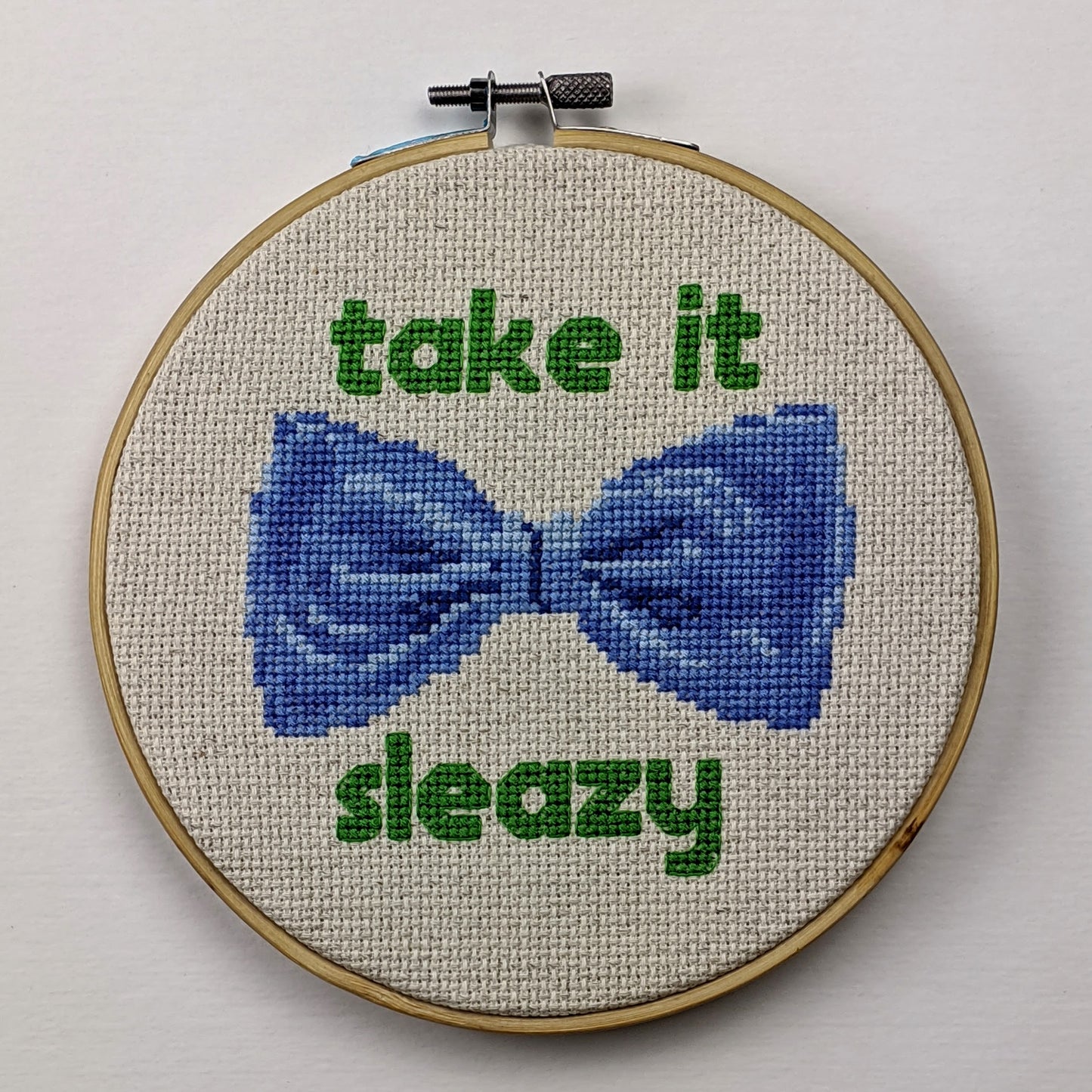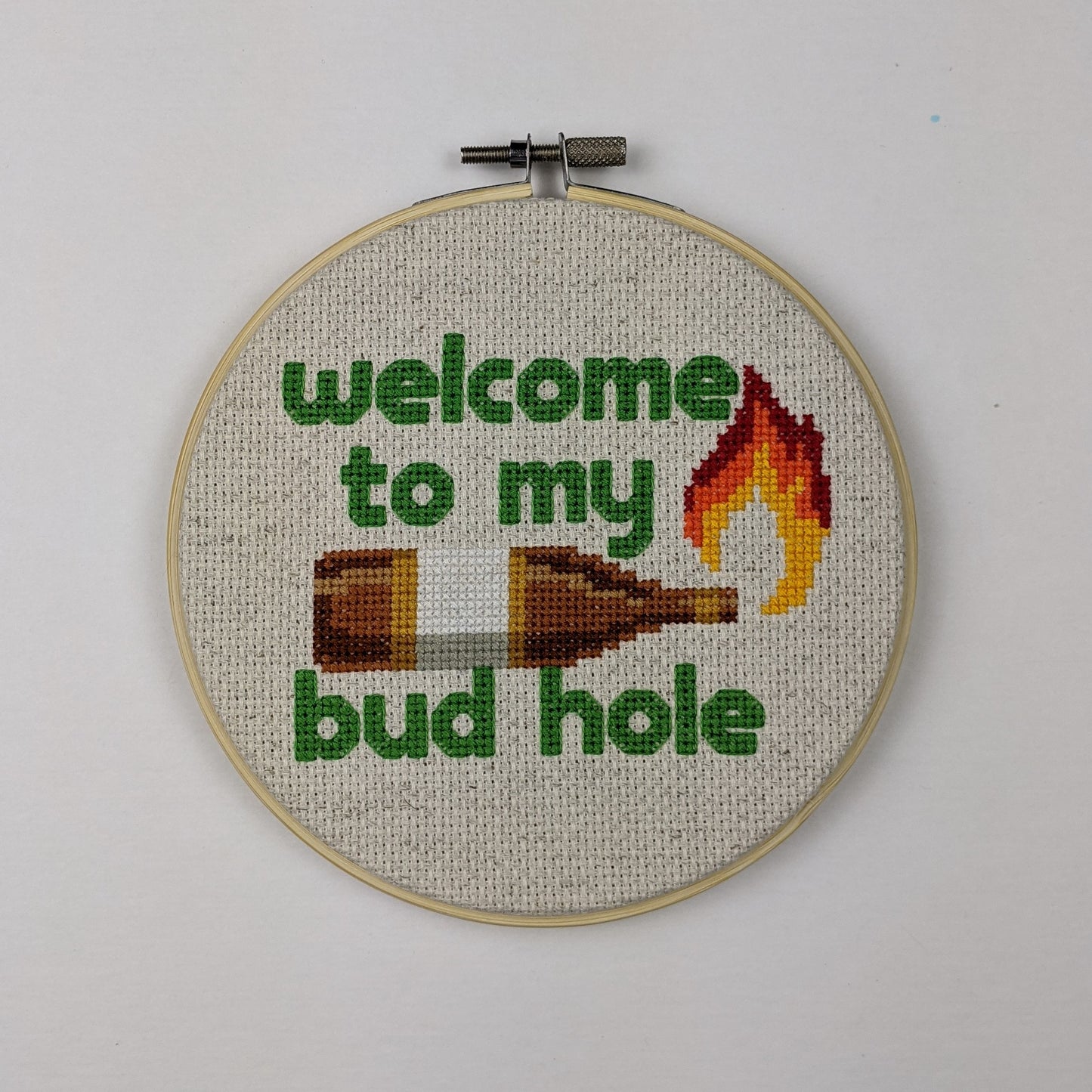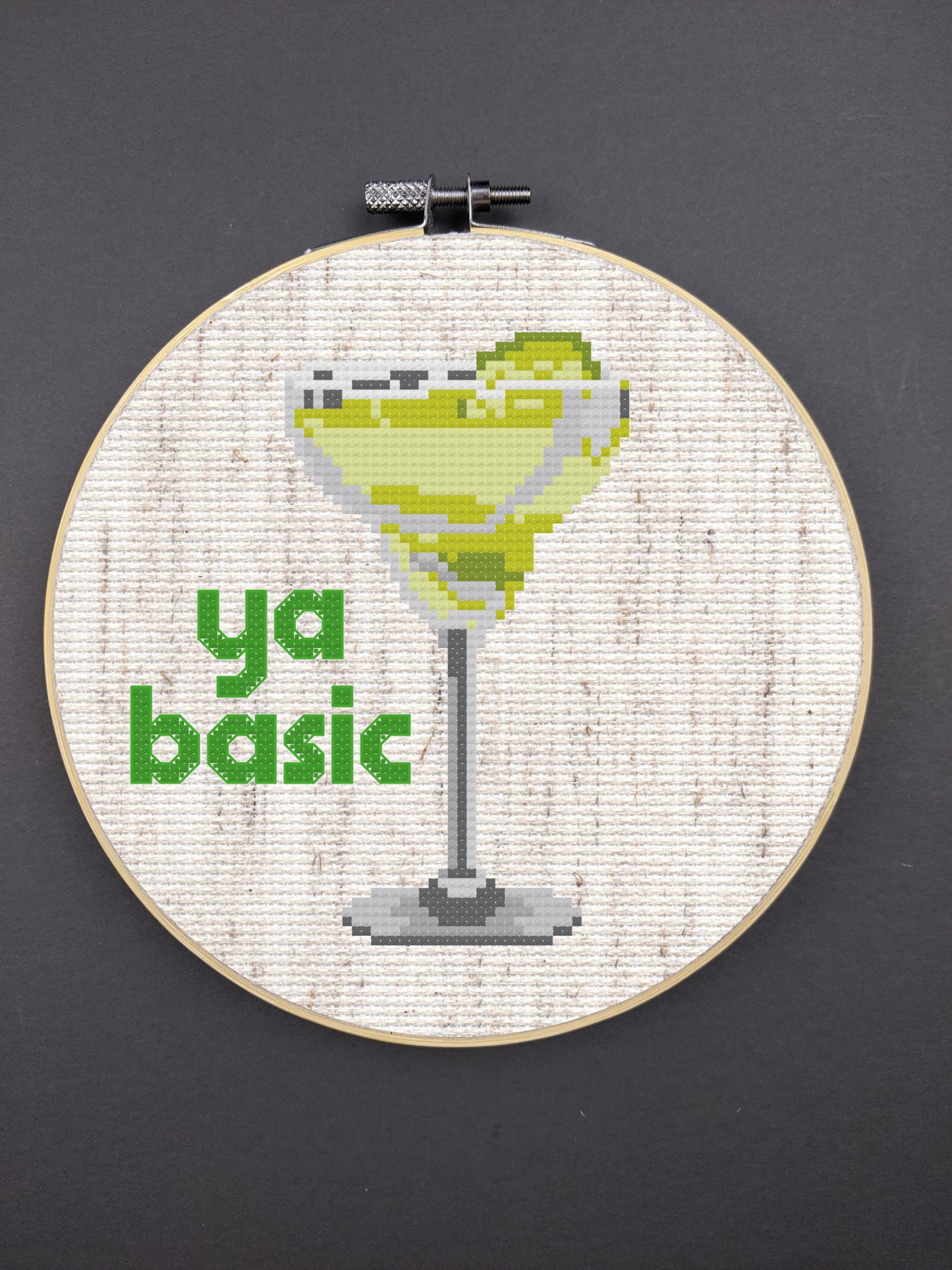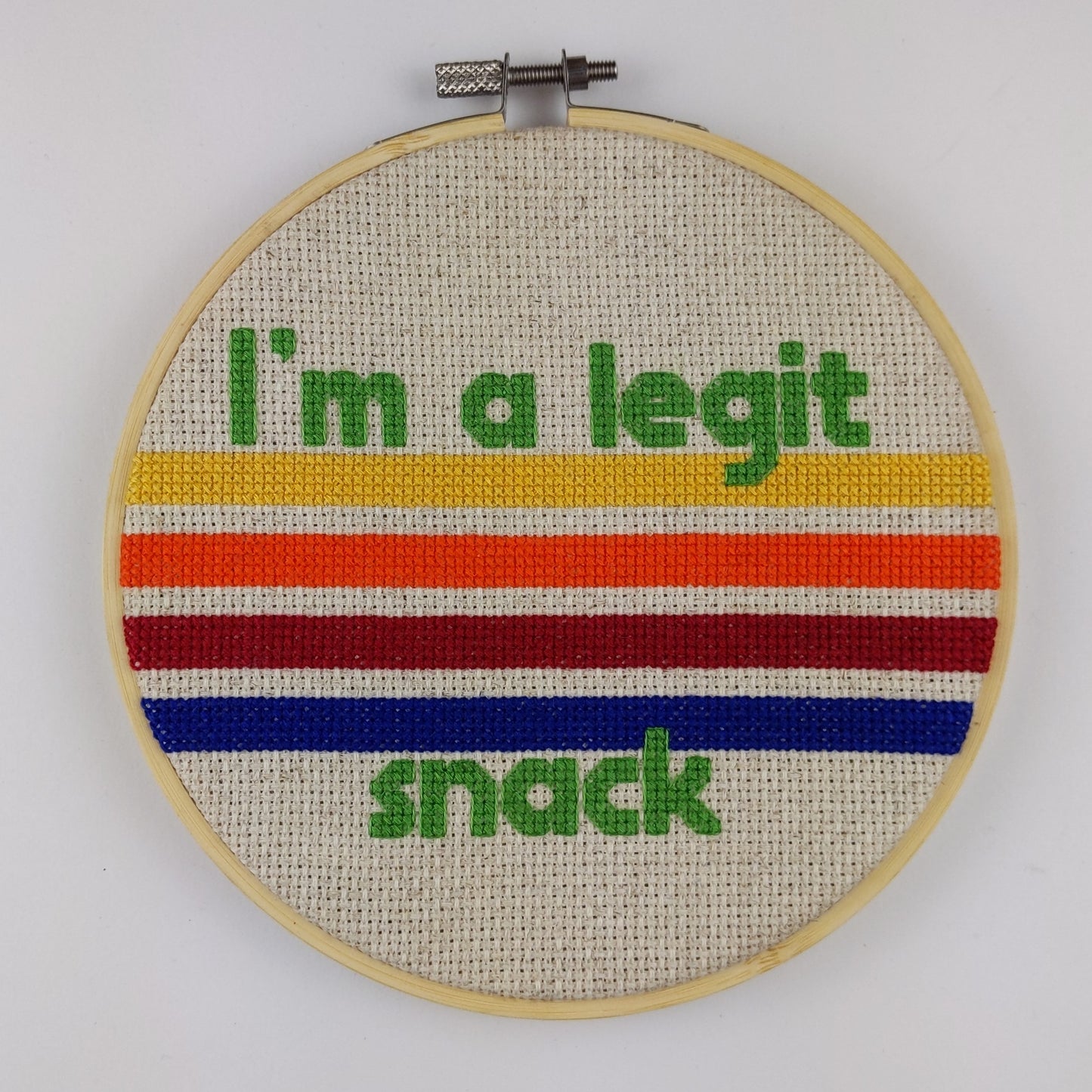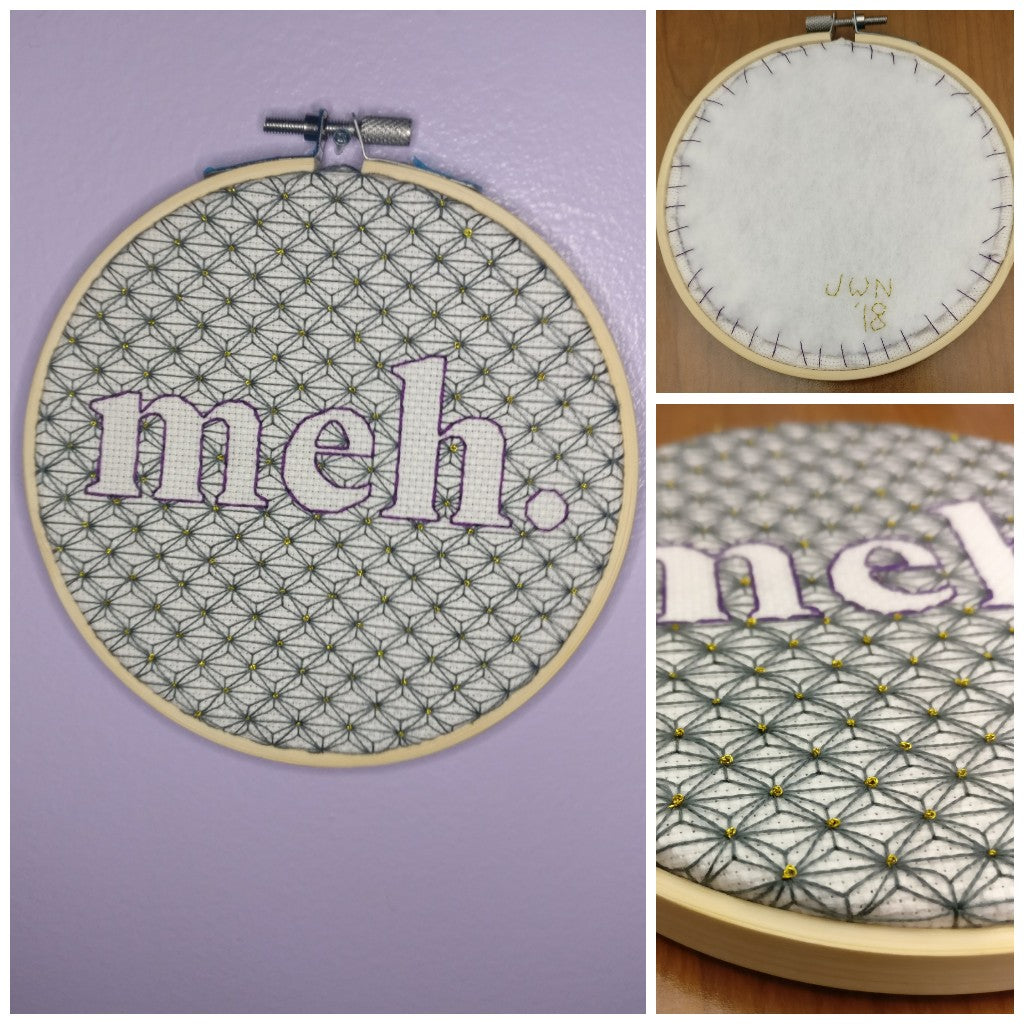 Shop my collections
Check my catalog for more patterns. I'm always trying to push myself to create new and inventive patterns like no other cross stitch designer.
Instant download

You will receive a link to download your PDF right after your payment is completed.

Satisfaction guarantee

I make my patterns to the highest quality, and if you have a concern, question, or feedback, please let me know. If I can't resolve it to your satisfaction I'll refund your purchase.