Roy's chant cross stitch pattern - PDF instant download (Parody)
Regular price
$4.99 USD
Sale price
$4.49 USD
Unit price
per
Sale
Sold out
This cross stitch pattern is inspired by the chant that has echoed throughout the Premiere league for over a decade (at least, in a fictional universe).
I cannot stop talking about this show. I cannot recommend it highly enough and all my friends are probably sick of hearing about it. But y'know what? IDGAF.
When I saw the trailers I thought it was going to be a cynical fish-out-of-water comedy full of cheap jokes and lazy reinforcement of stereotypes and gender roles. I've never been so happy to be wrong. It's so wholesome y'all.
If you're not watching it, start watching it right now. Torrent it if you hafta (Apple has enough money; they'll be fine). Especially surprising to me was how much I love Roy. Starting the series as a jaded, aging team captain trying to avoid any entanglements to becoming a true leader for his teammates and colleagues, all due to an epiphany he had while reading A Wrinkle in Time. Roy is serious Fake Boyfriend Material, and a model for Tonic Masculinity. Plus, swearing doesn't count when Roy does it.
There are two versions of this pattern. The first is designed to fit in a 5x7 frame on 16ct, the latter in a 6" embroidery hoop on 16ct. See images for sizing info.
Details:
Formats: ZIP file containing 4 PDFs (2 each for 2 layout options):
1pg color+symbols 

1pg symbols-only with contrasting backstitch
Size: (see images for sizing on different fabric counts)
Stitches used: Full X, ¾
Colors: 5 DMC Colors
Difficulty: ⚫⚪⚪⚪⚪ Easy
If you need help handling any of the stitches used in this pattern, check out my youtube tutorials.
Dimensions

See graphic for finish sizing at different aida counts
Share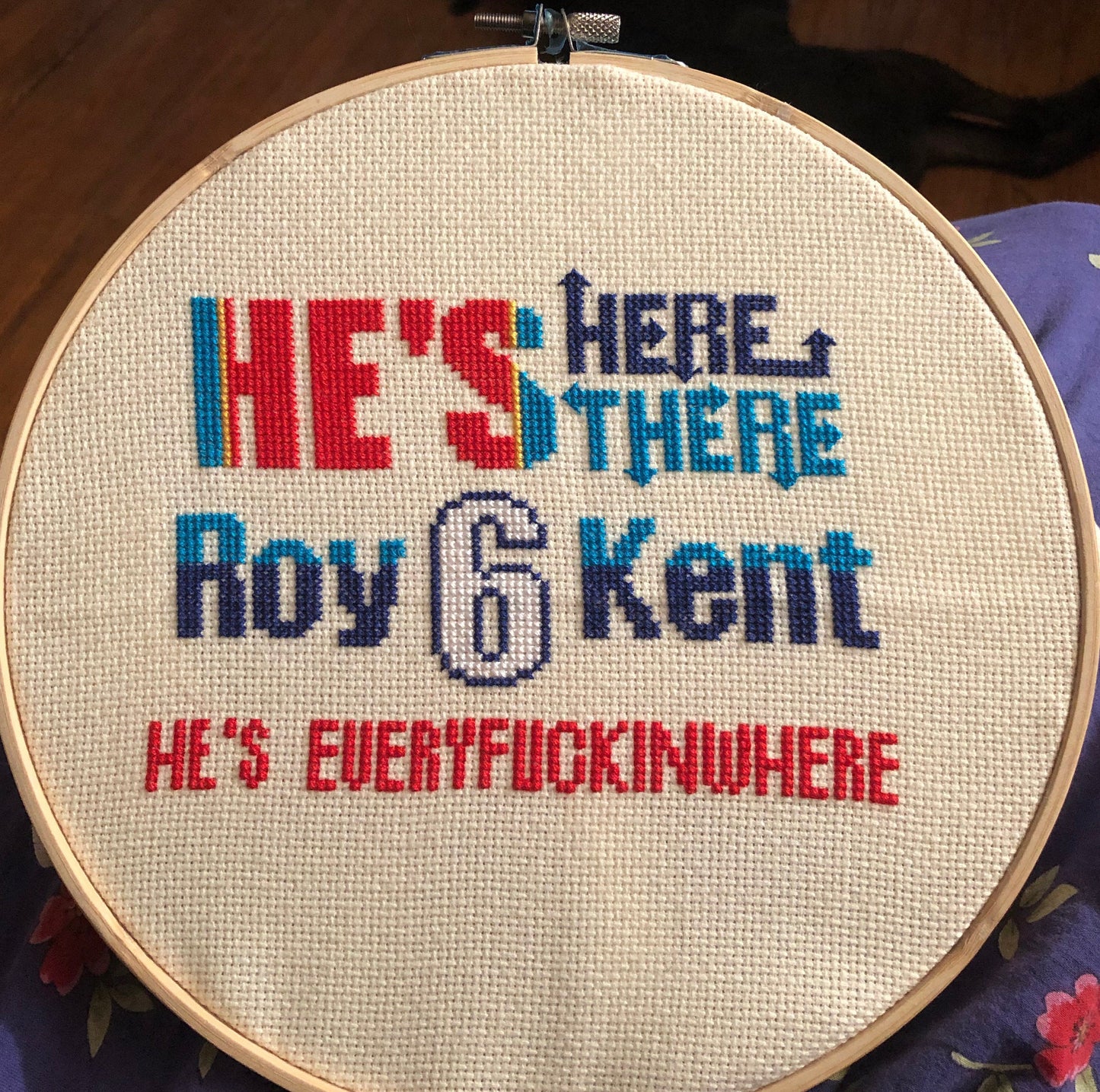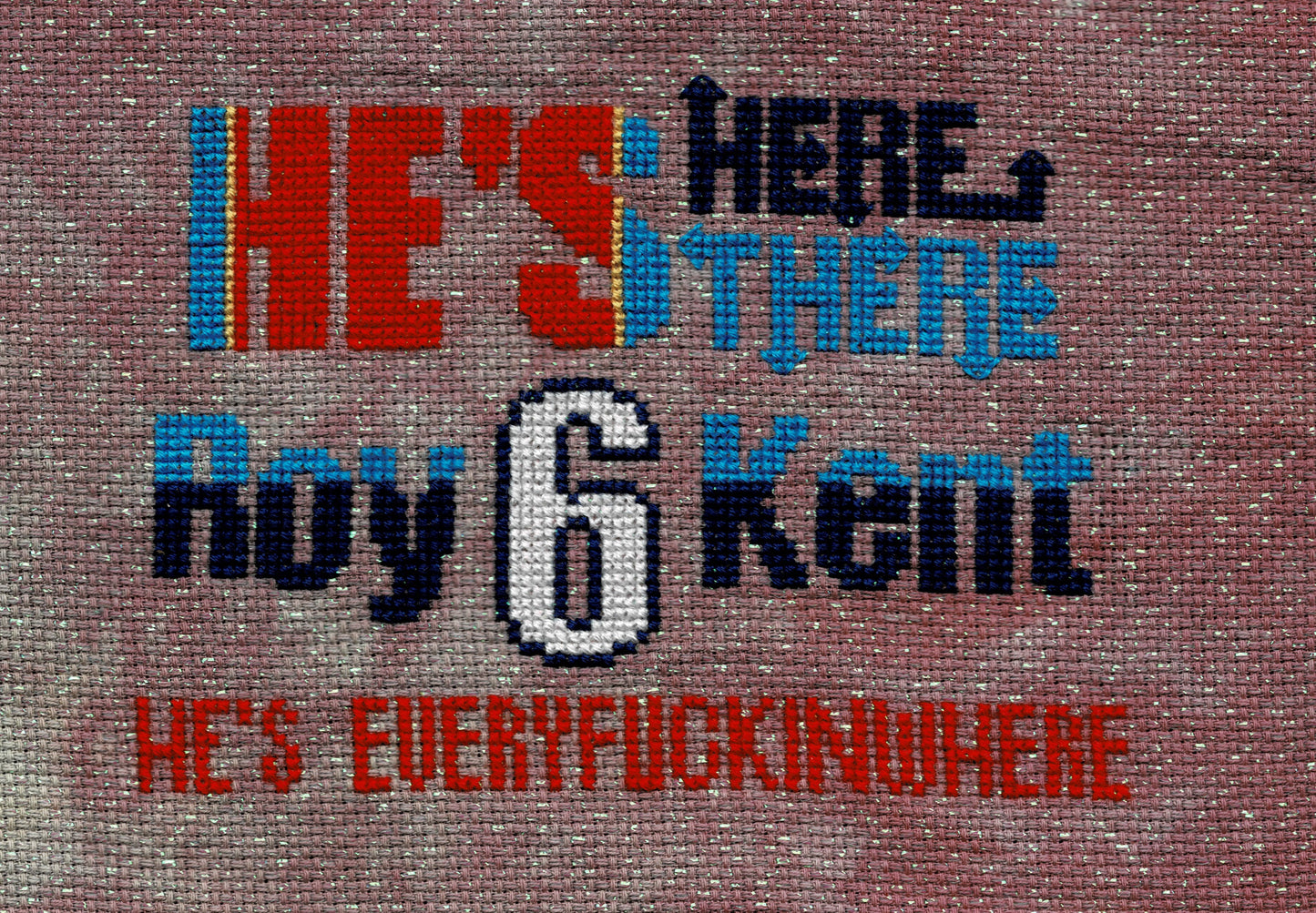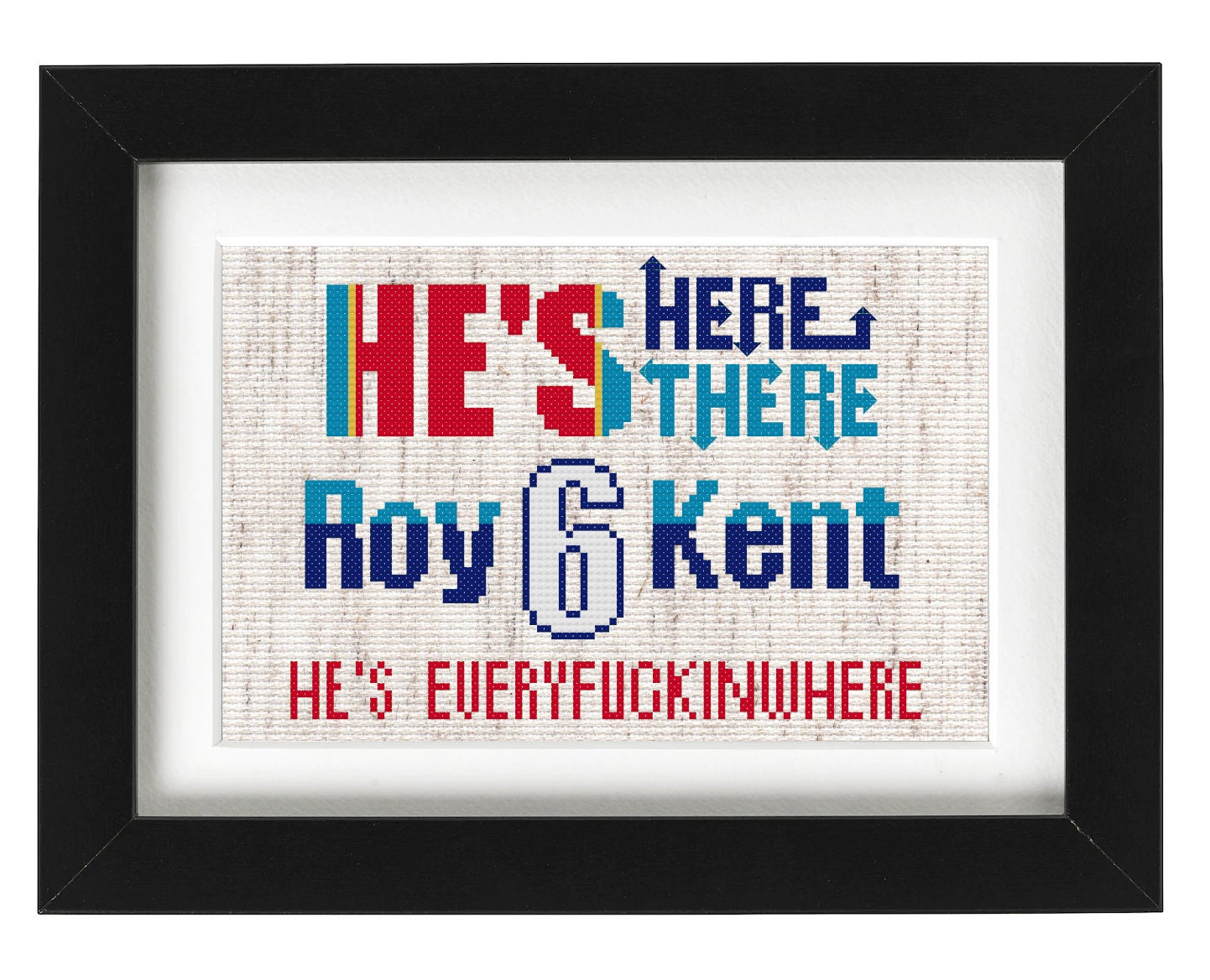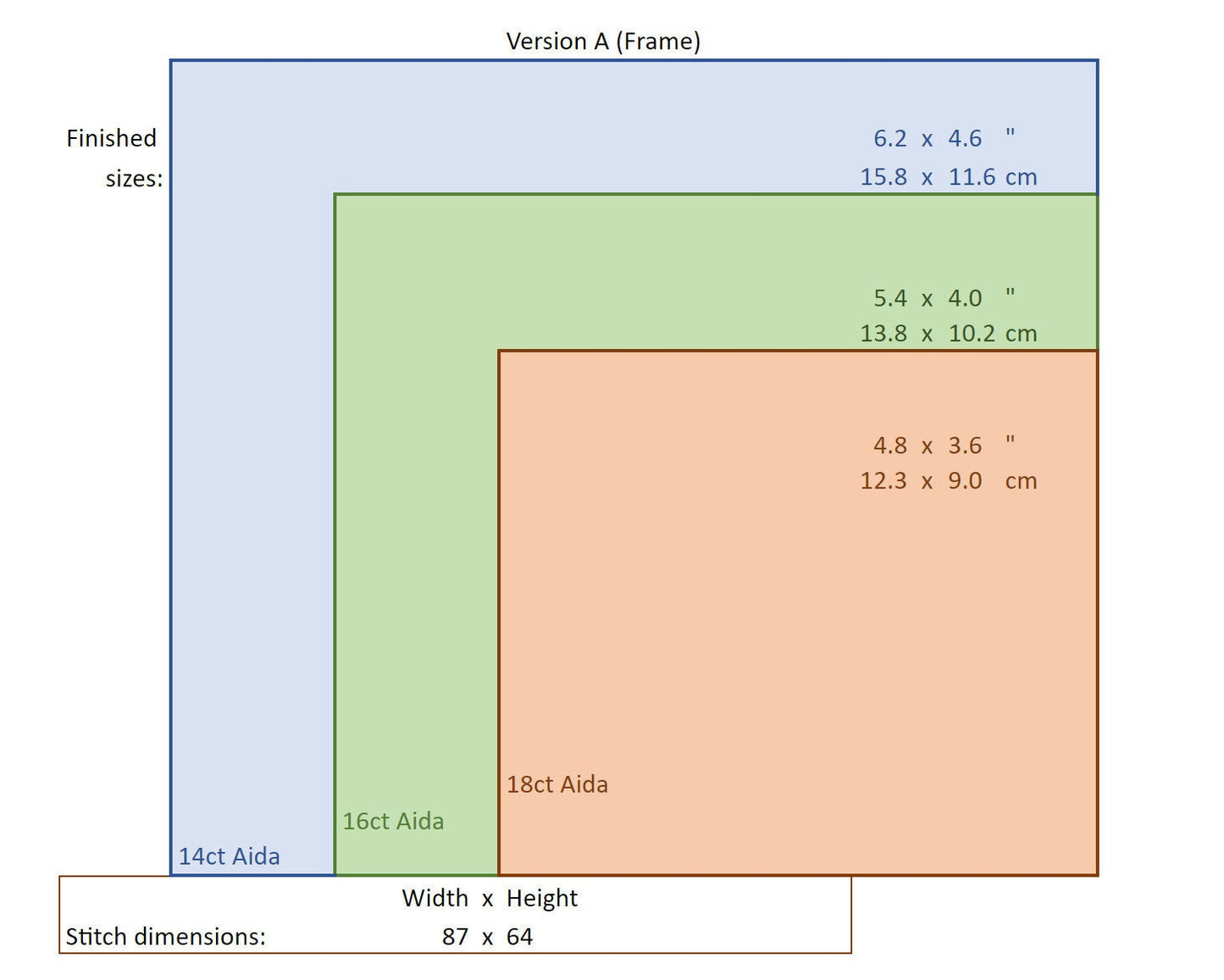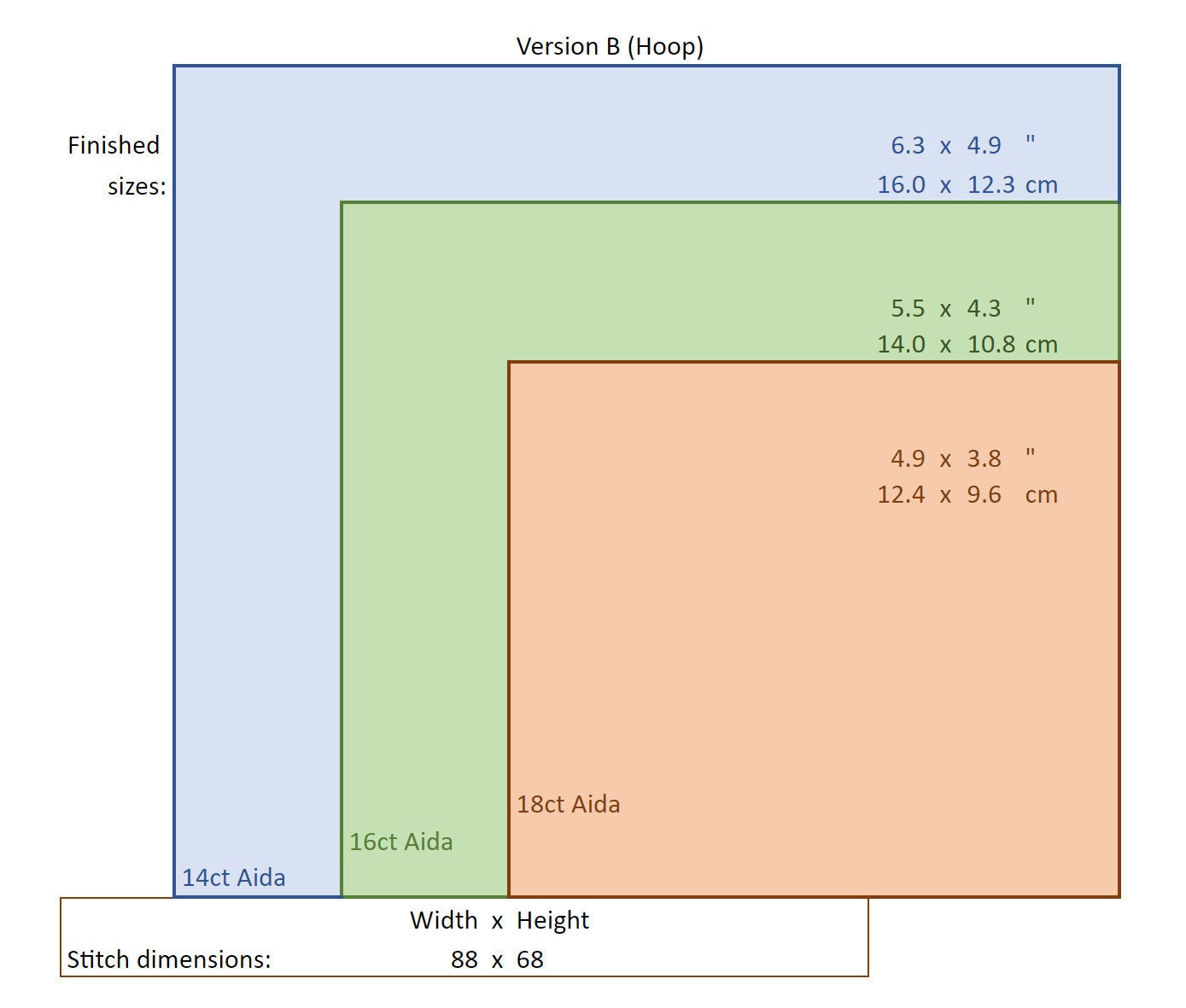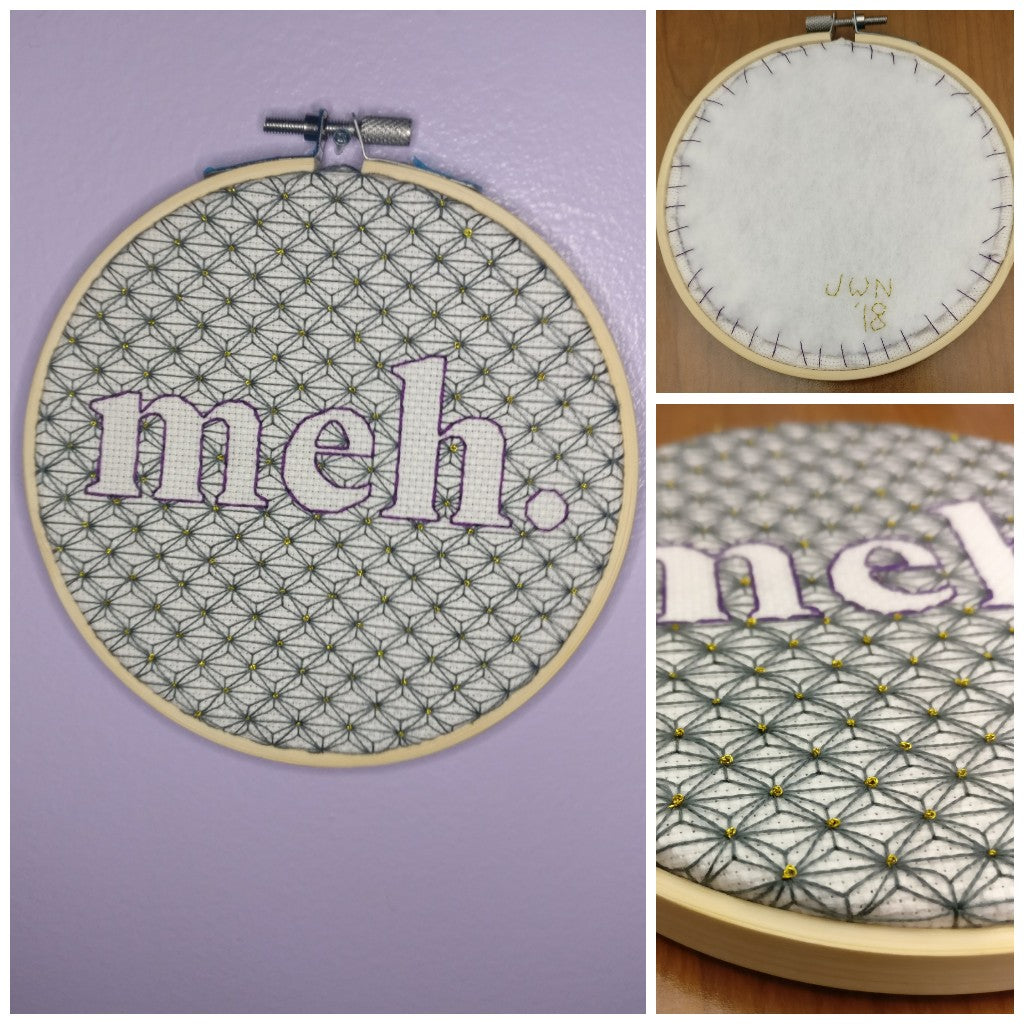 Shop my collections
Check my catalog for more patterns. I'm always trying to push myself to create new and inventive patterns like no other cross stitch designer.
Instant download

You will receive a link to download your PDF right after your payment is completed.

Satisfaction guarantee

I make my patterns to the highest quality, and if you have a concern, question, or feedback, please let me know. If I can't resolve it to your satisfaction I'll refund your purchase.