Red Dwarf/Xfiles Mashup PDF pattern "I WANT TO BE..."
Regular price
$5.99 USD
Sale price
$5.49 USD
Unit price
per
Sale
Sold out
I saw a parody of the "I want to believe" poster from The X-Files recently, and it made me think of this. I have been really wanting to make a Red Dwarf pattern for a while, and this idea just appealed to me so much. I do love a mashup.
This one is a bit bigger than what I'd normally do, but I do kinda feel like it needs to be a bit bigger because we're referencing a poster, and also I had enough trouble getting the right amount of detail into Starbug as it was. 
The line in the theme song goes "I want to lie shipwrecked and comatose..." but again I let parallelism with the poster guide me here; I wanted the second line to start the same as the "I want to believe" poster. I thought about crossing out the "BE" and the "VE" and using that to build the "LIE" but again ran into size issues and it just wasn't really parsing. 
It's designed to be stitched on a lightly mottled aida to give the sky some texture (and show off the hand-dyed fabric), and fit in an 8x10 frame on 14ct aida. I hope you like stitching black, though. You're gonna need a couple skeins of it. 
Details:
Formats: contains 3 PDFs:
1pg color+symbols for digital devices
2pg color+symbols for printing
2pg symbols-only with contrasting backstitch
Size: 105x133 stitches (7.5 x 7.5" on 14ct, sized for 8x10 frame)
Stitches used: full X only
Colors: 5 DMC colors
Difficulty: ⚫⚪⚪⚪⚪ Beginner/ Easy
If you need help handling any of the stitches used in this pattern, check out my youtube tutorials.
Dimensions

See graphic for finish sizing at different aida counts
Share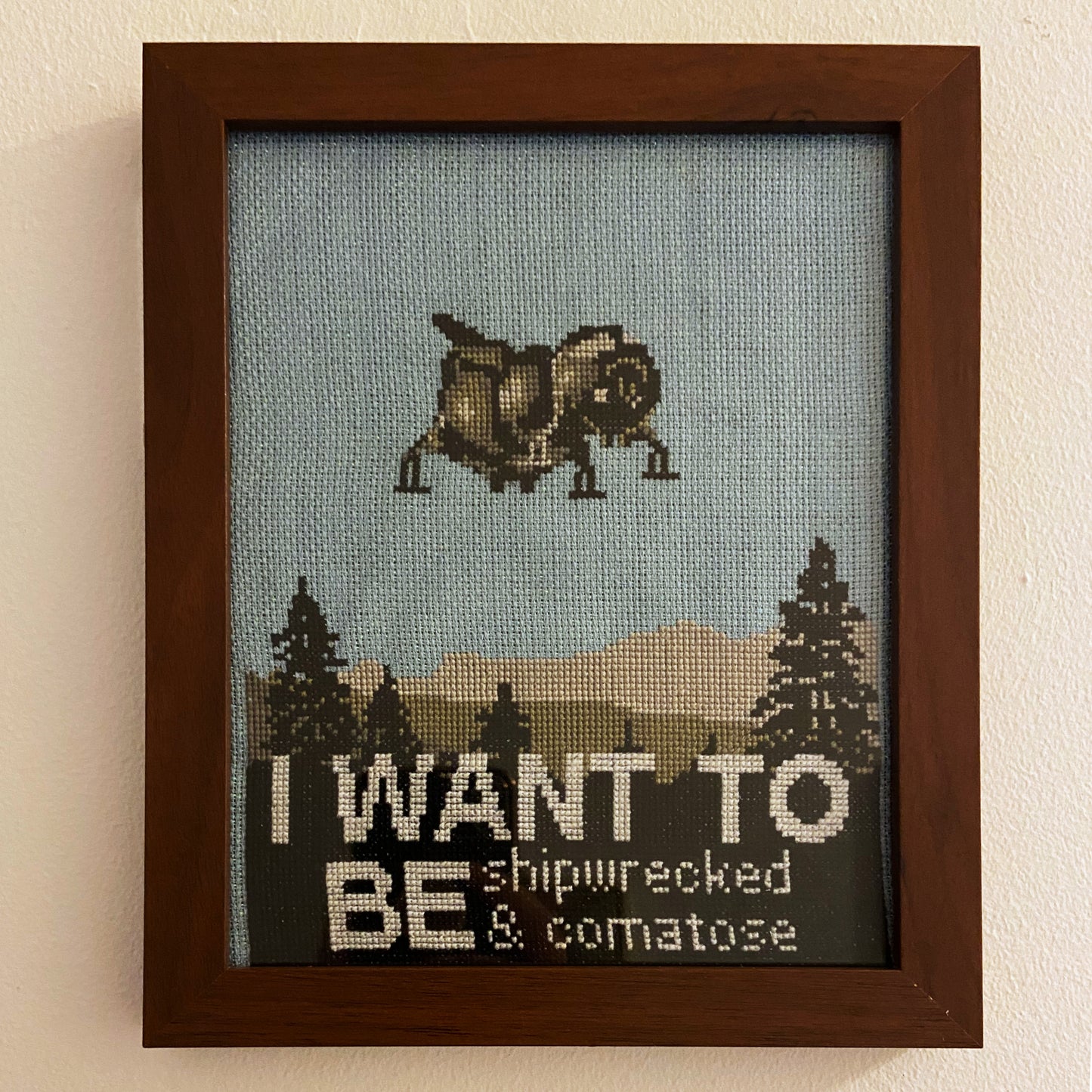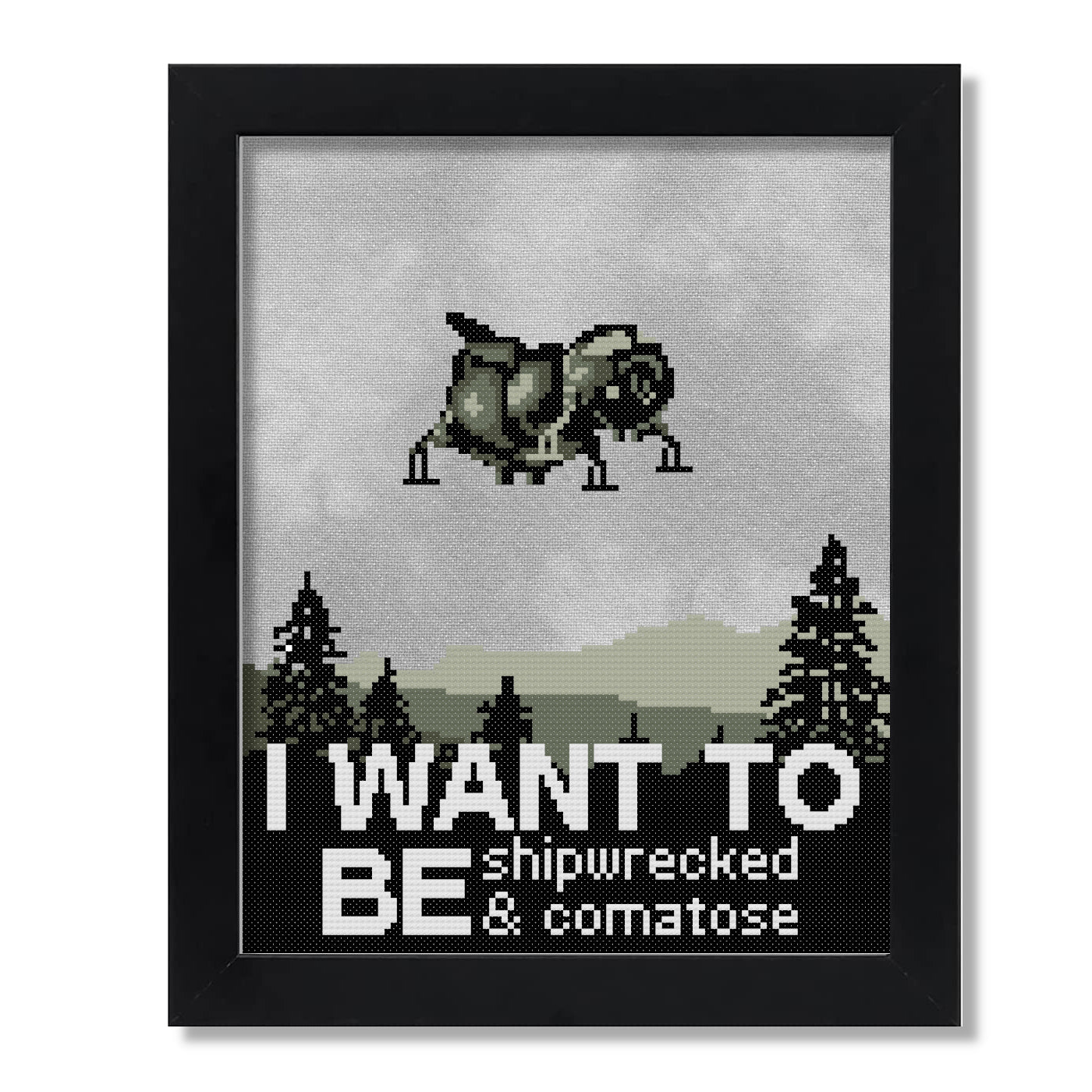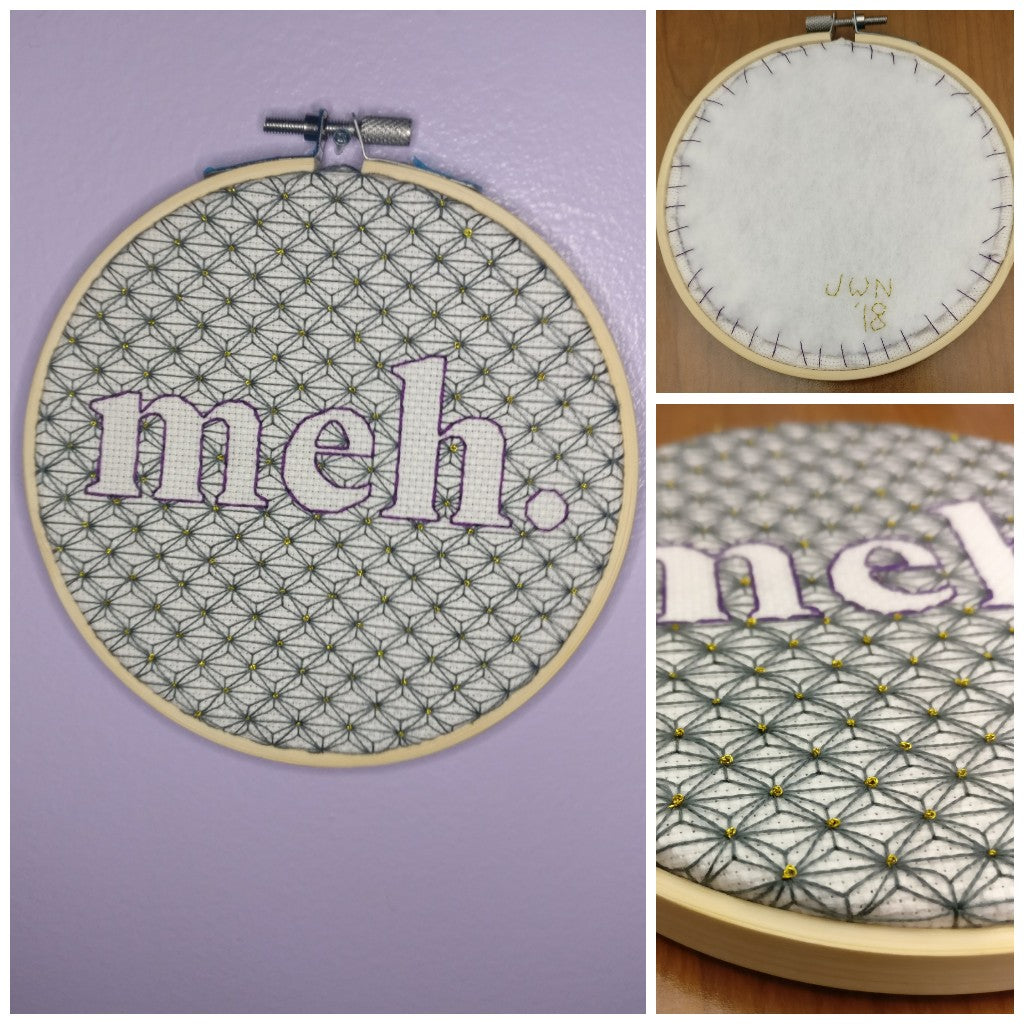 Shop my collections
Check my catalog for more patterns. I'm always trying to push myself to create new and inventive patterns like no other cross stitch designer.
Instant download

You will receive a link to download your PDF right after your payment is completed.

Satisfaction guarantee

I make my patterns to the highest quality, and if you have a concern, question, or feedback, please let me know. If I can't resolve it to your satisfaction I'll refund your purchase.