Peeking Jesus Meme PDF cross stitch pattern
Regular price
Sale price
$11.99 USD
Unit price
per
Sale
Sold out
Peeking Jesus saw it when you told your friends you were 5 minutes away but you still hadn't left yet.
Peeking Jesus also knows about that test you cheated on, and that you've been having lustful thoughts about Tom Holland
Peeking Jesus isn't mad, just disappointed. He's not even disappointed about that last one. Everyone has lustful thoughts about Tom Holland (Fully God--Fully Human, remember?)
I just love meme stitches, okay?
On 14 ct aida, this pattern will extend just below the bottom of a 4x6 frame (this is the scale of my digital mockup)
Stitched sample photo is shown on 32ct 2 over 2 (effective 16 ct) 
Sample photo thanks to Shannon
Details:
Formats: ZIP file containing 2 PDFs:
1pg color+symbols for digital devices

1pg symbols-only with contrasting backstitch
Size: 36 x 89 stitches (see images for sizing on different fabric counts)
Stitches used: Full X, backstitch, ¾-¼ combos, French Knots
Colors: 13 DMC Colors
Difficulty: ⚫⚫⚪⚪⚪ Easy to Moderate (some specialty stitches but not many)
If you need help handling any of the stitches used in this pattern, check out my youtube tutorials.
Dimensions

See graphic for finish sizing at different aida counts
Share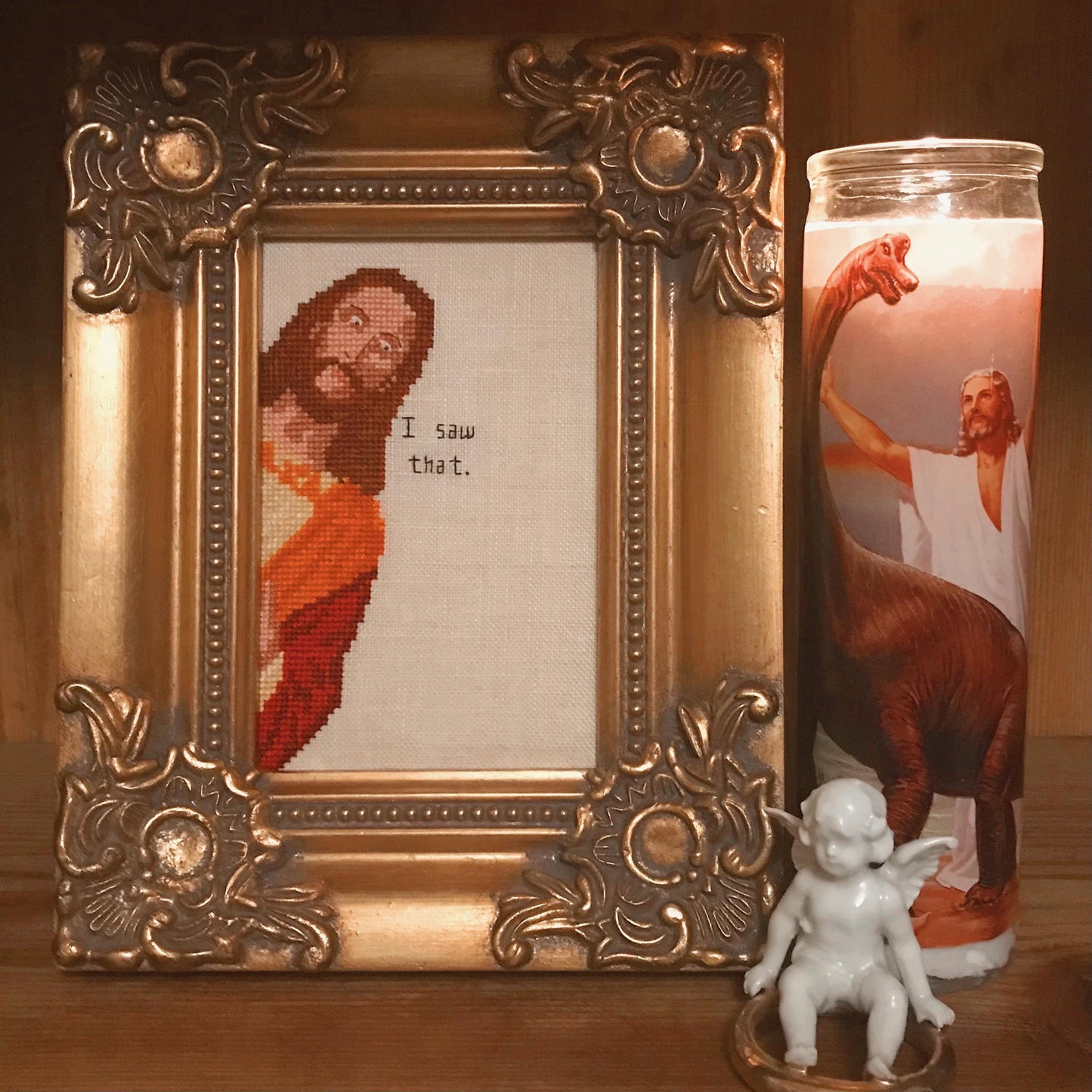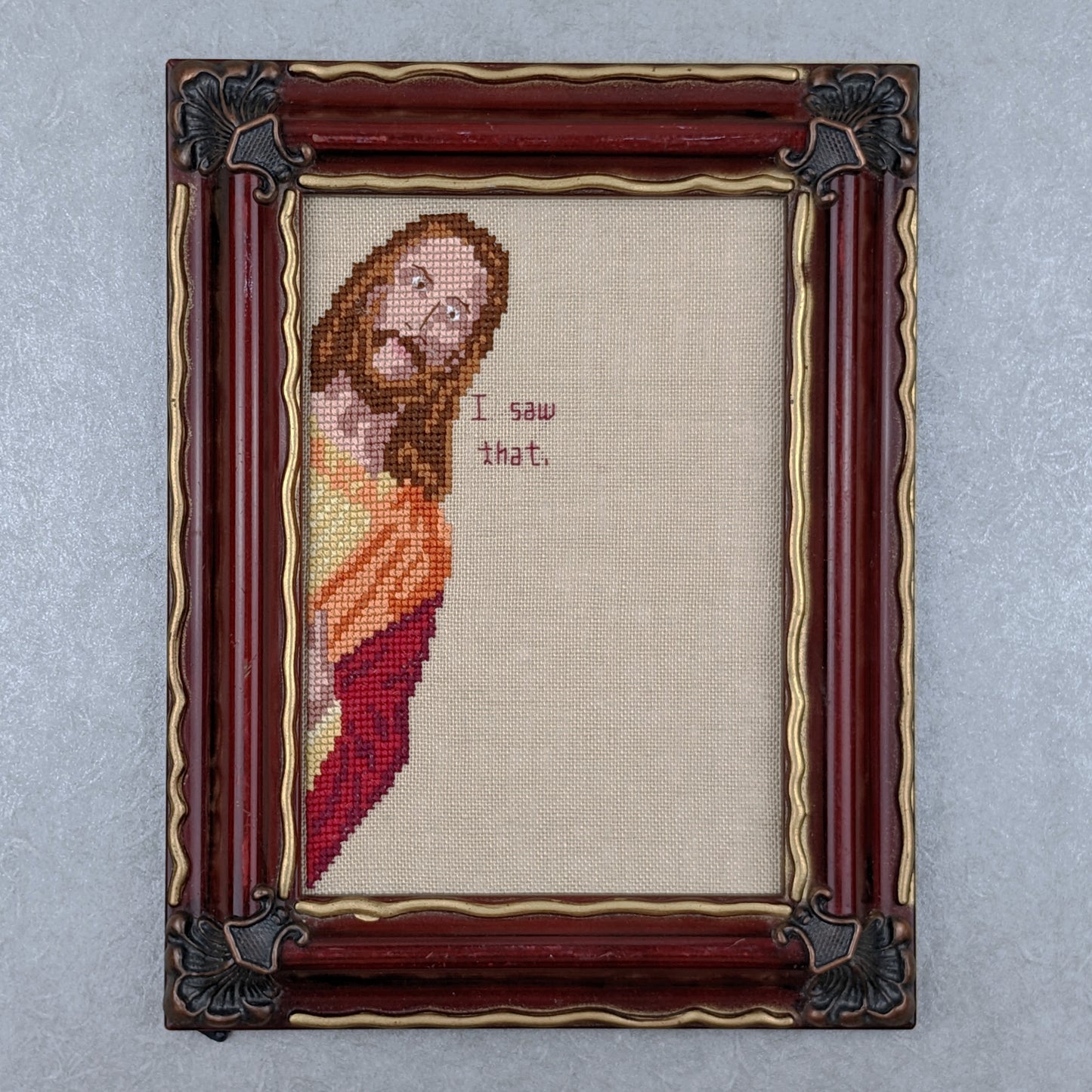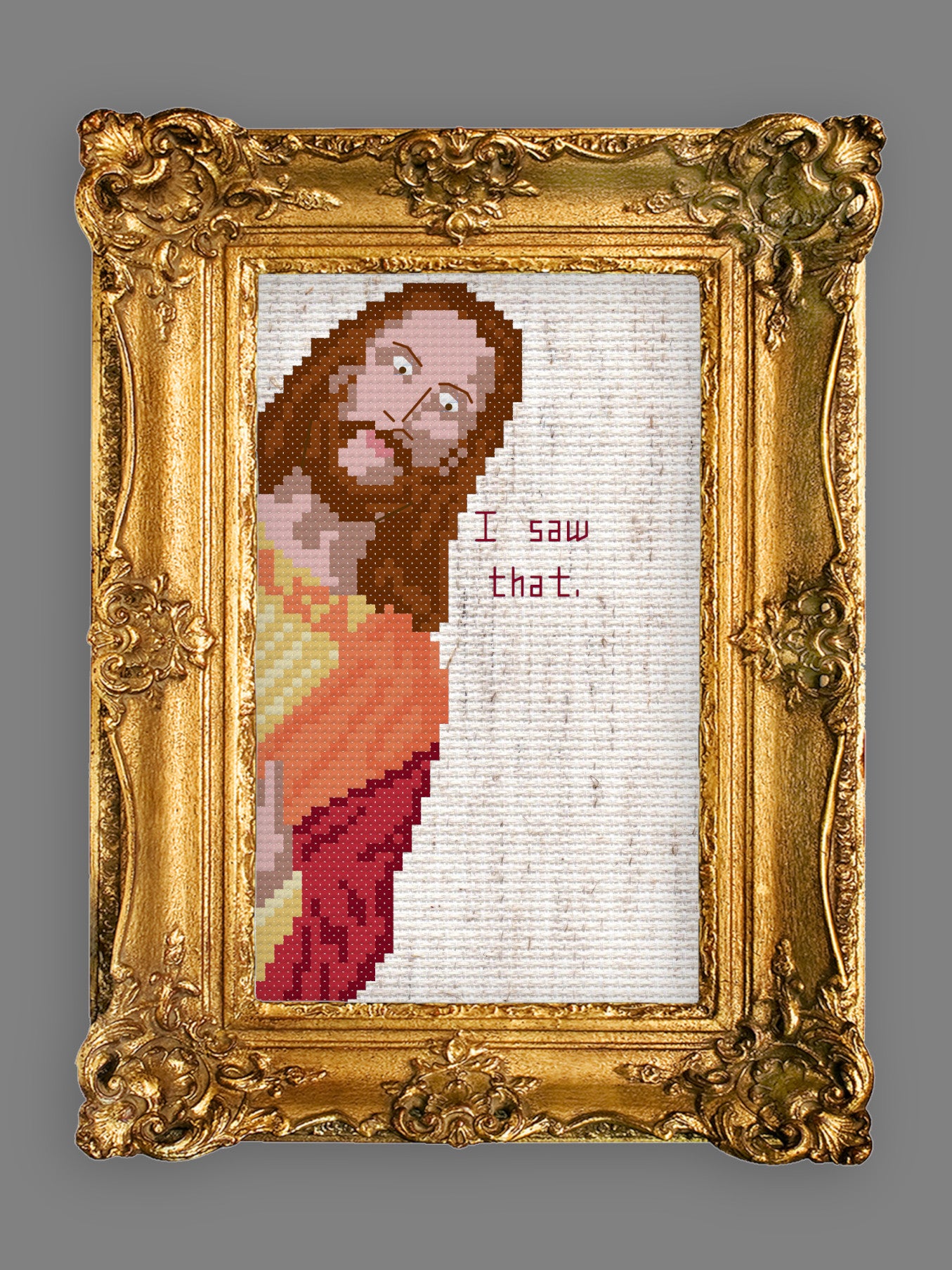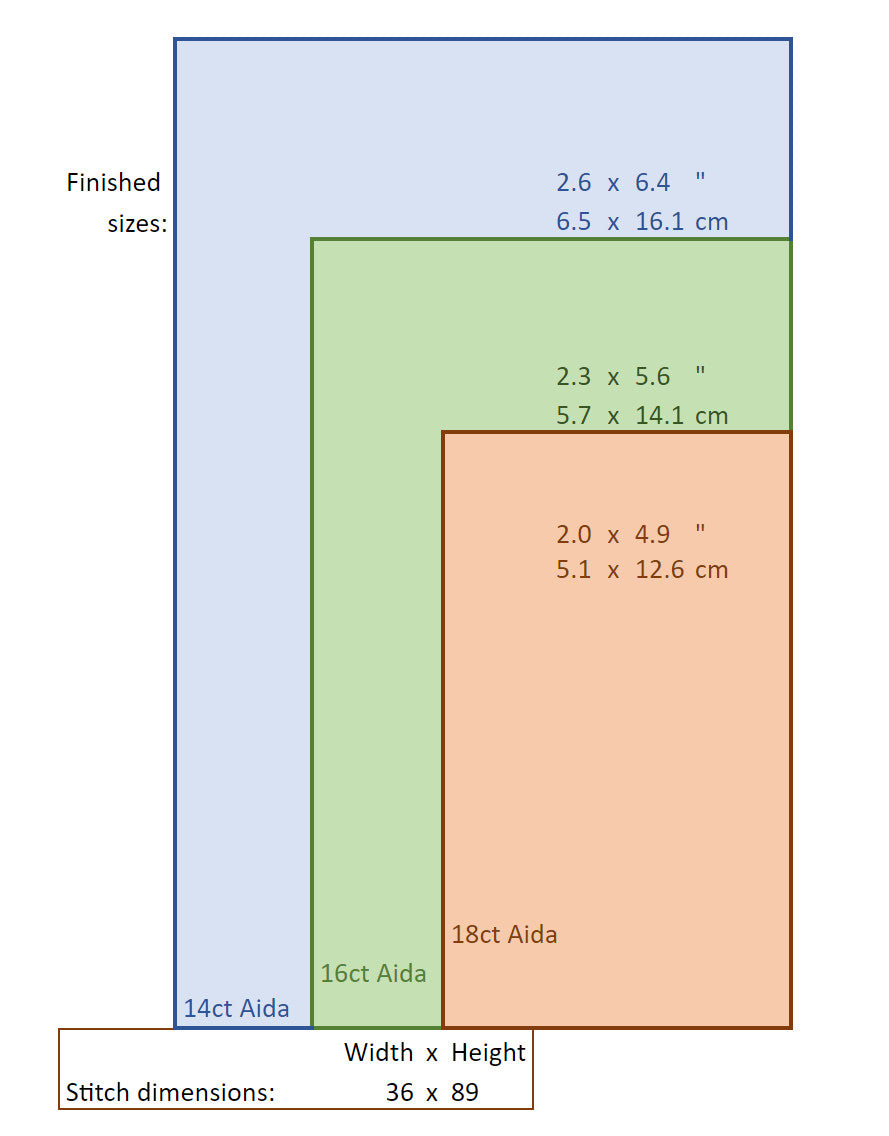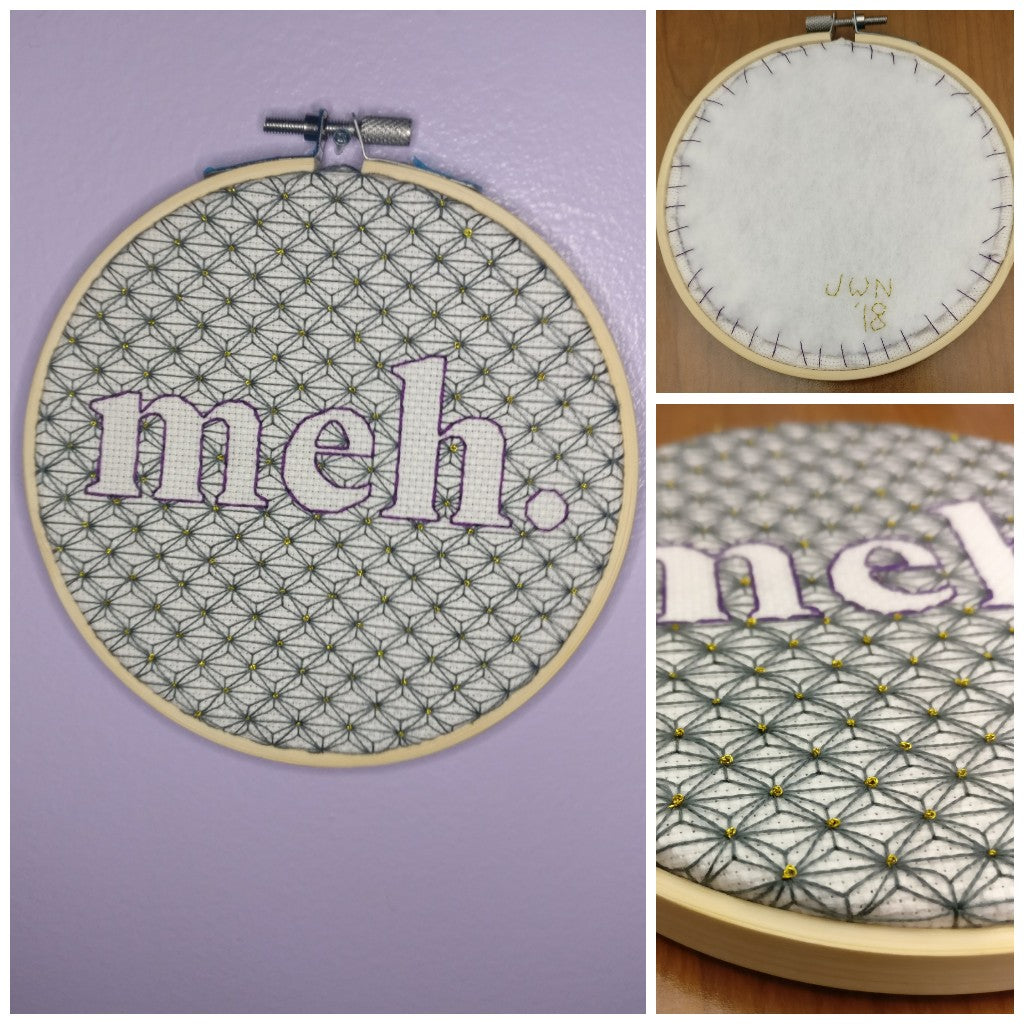 Shop my collections
Check my catalog for more patterns. I'm always trying to push myself to create new and inventive patterns like no other cross stitch designer.
Instant download

You will receive a link to download your PDF right after your payment is completed.

Satisfaction guarantee

I make my patterns to the highest quality, and if you have a concern, question, or feedback, please let me know. If I can't resolve it to your satisfaction I'll refund your purchase.