Memento Mori Skull and Butterfly cross stitch pattern - Instant PDF download
Regular price
$7.99 USD
Sale price
$6.99 USD
Unit price
per
Sale
Sold out
This pattern was created in response to a one-word prompt from my Patrons: "Become". 
This prompt made me think about change and transition, which usually leads me to think about metamorphosis. Plus, there's the idea of what we'll all eventually become: dead. It reminded me of one of the first patterns I ever created, which said "Like a beautiful butterfly, you will die soon". I kinda wanted to represent the same thing, but visually, so I thought of this. I love the Papilio Ulysses butterfly and I wanted to use one, plus the Electric Blues hue family. I've also always been fascinated by memento mori so this was a natural result for me. 
My model stitch is shown stitched over 2 on 28ct Jobelan (14 stitches/inch effective) in Lambswool, in an 8" embroidery hoop and an 8x8 shadow box. 
Details:
Formats: ZIP file containing 2 PDFs:
1pg color+symbols for digital devices
1pg symbols-only with colored backstitch

Size: 92x64 stitches (see images for sizing on different fabric counts)
Stitches used: full X, backstitch, 2 French Knots
Colors: 3 DMC colors, plus 2 blends of two included colors
Difficulty: ⚫⚫⚪⚪⚪ Easy/low end of moderate 
If you need help handling any of the stitches used in this pattern, check out my youtube tutorials.
Dimensions

See graphic for finish sizing at different aida counts
Share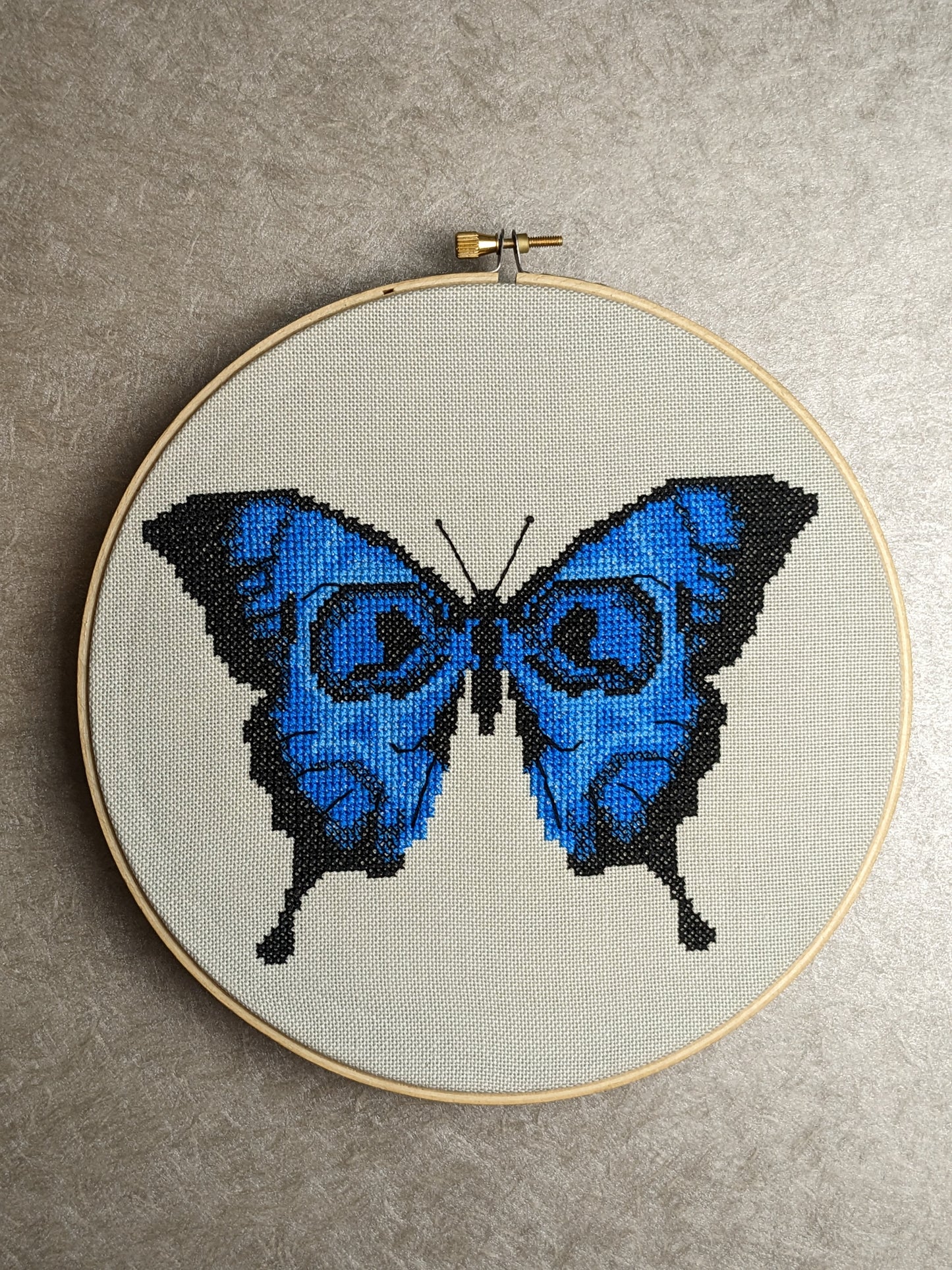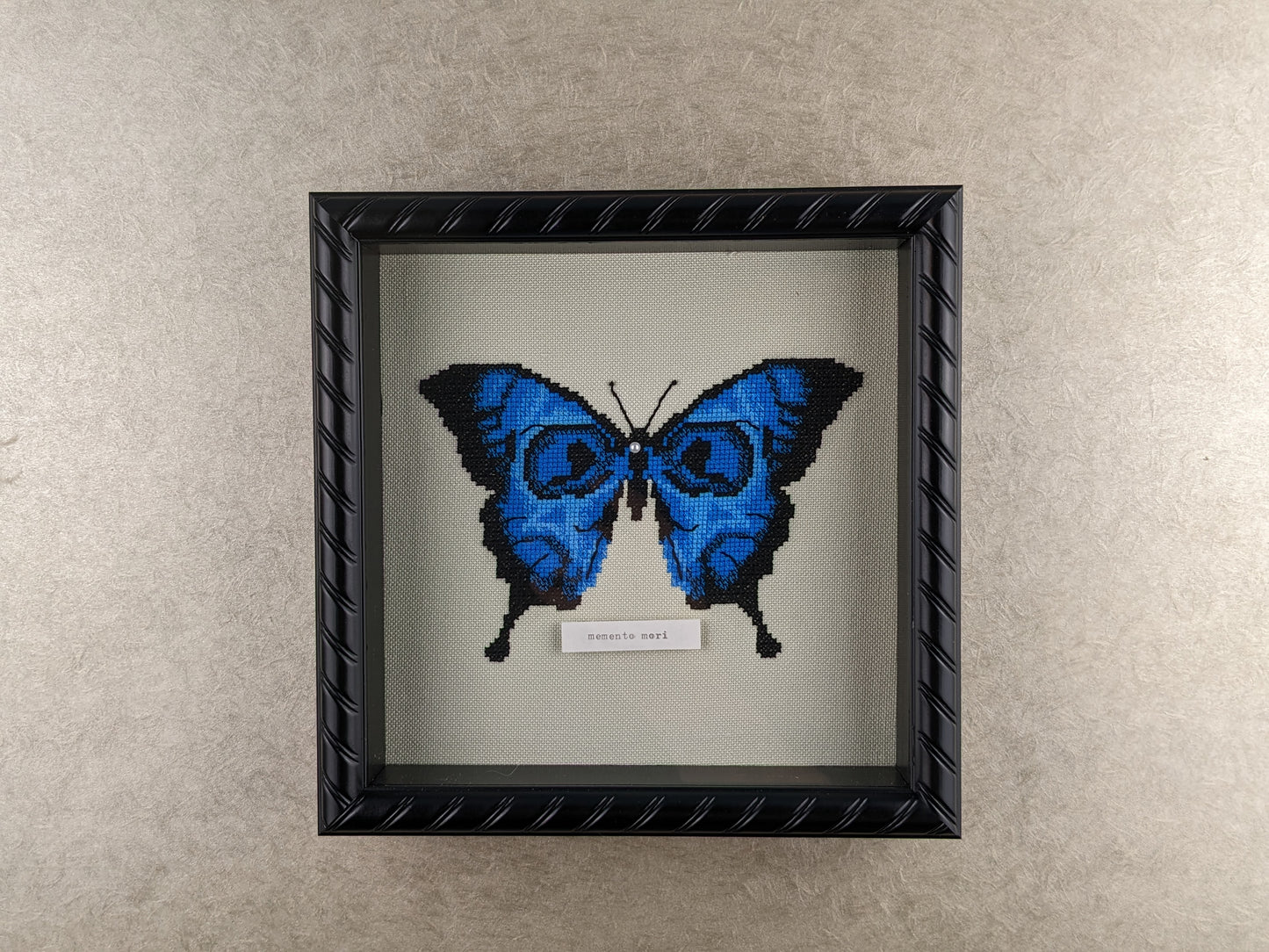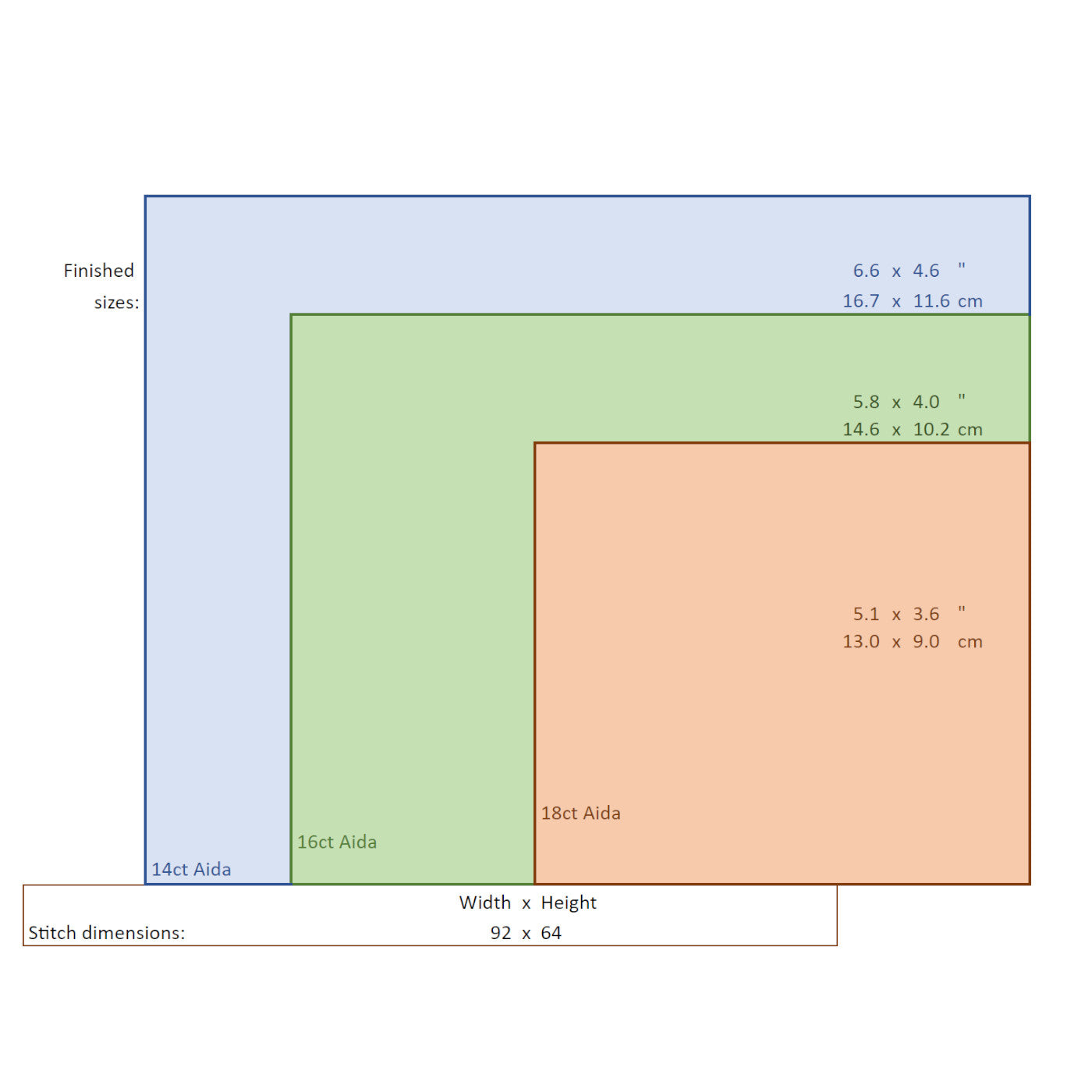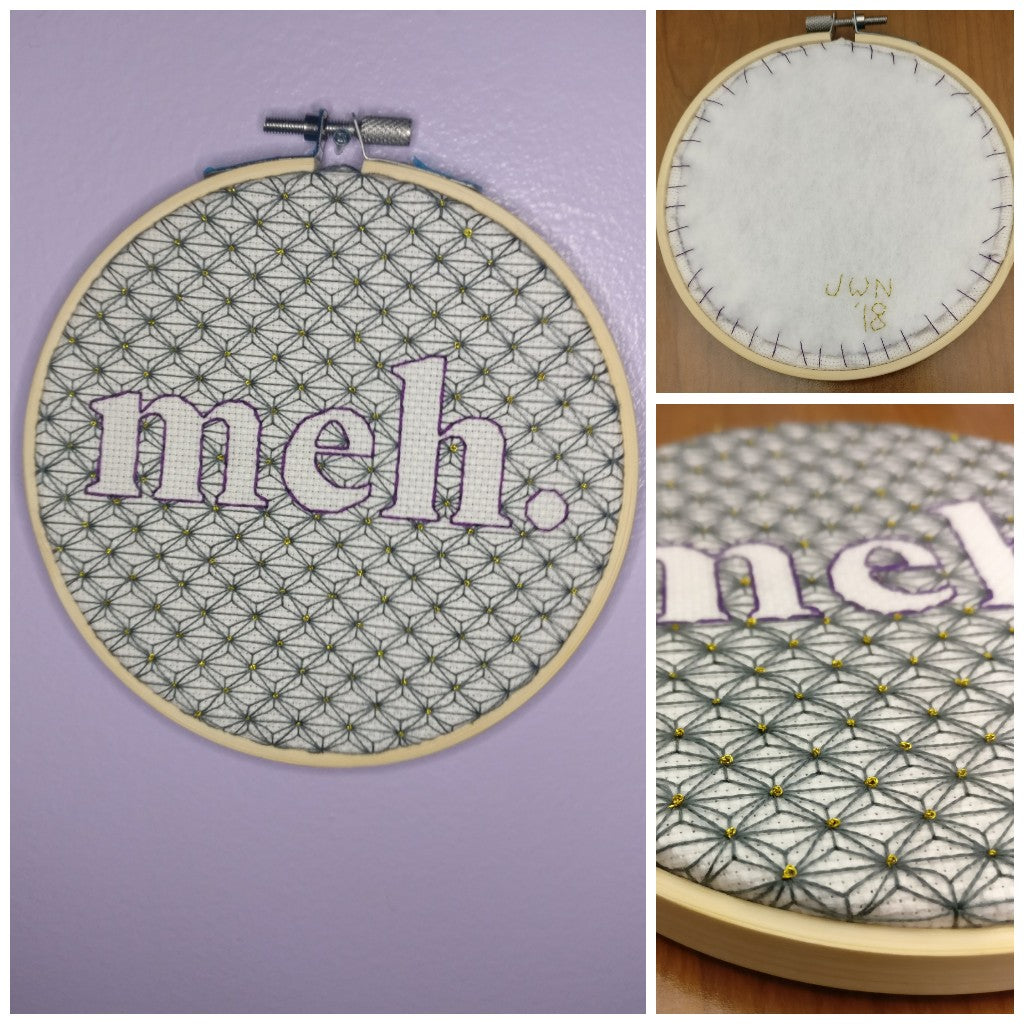 Shop my collections
Check my catalog for more patterns. I'm always trying to push myself to create new and inventive patterns like no other cross stitch designer.
Instant download

You will receive a link to download your PDF right after your payment is completed.

Satisfaction guarantee

I make my patterns to the highest quality, and if you have a concern, question, or feedback, please let me know. If I can't resolve it to your satisfaction I'll refund your purchase.