It's a boXrted! Cross stitch pattern - teddy bear themed pattern for abortion shower gift. Instant PDF download
Regular price
$4.99 USD
Sale price
$4.49 USD
Unit price
per
Sale
Sold out
This pattern is a statement about the stigma and code of silence that surrounds abortion, a simple medical procedure that represents reproductive freedom. True, it's provocative and a bit shocking - but not as shocking as the woeful inadequacy of the reproductive healthcare access that so many people experience.
I think the stigma is bullshit, and I think we should stand up to it. Let's throw our friends abortion showers. Let's get them abortion gifts. Let's stop making people feel like they have to make any justification (to us or to anyone) for having an abortion. "I was pregnant and I didn't want to be anymore" is the end of it.
In service of that goal, I present: this pattern. There are a shitload of schmaltzy fucking patterns with teddy bears and doves and rubber ducks or somesuch bullshit on them to make for someone who's pregnant and wants to give birth, but what options exist for someone who doesn't?
So far, just this one. As such, it's styled to look like an ad-hoc customization of one of those patterns.
Alternative way to get this pattern: Send a receipt (screenshot, etc) for a donation to a national abortion fund (abortionfund.org) to ford@sonovastitch.com, and I'll send you the pattern.
Sample stitch is shown in a 3" embroidery hoop on 18ct aida
Details:
Formats: ZIP file containing 2 PDFs plus a scan of my sample stitch:
1pg color+symbols for digital devices

1 pg symbols-only with contrasting backstitch

Size: 40x47 stitches (see images for sizing on different fabric counts)
Stitches used: Full X, ¾, ¼, backstitch, french knot
Colors: 9 DMC colors
Difficulty: ⚫⚫⚪⚪⚪ Easy to Moderate
If you need help handling any of the stitches used in this pattern (especially the French knots), check out my youtube tutorials.
Dimensions

See graphic for finish sizing at different aida counts
Share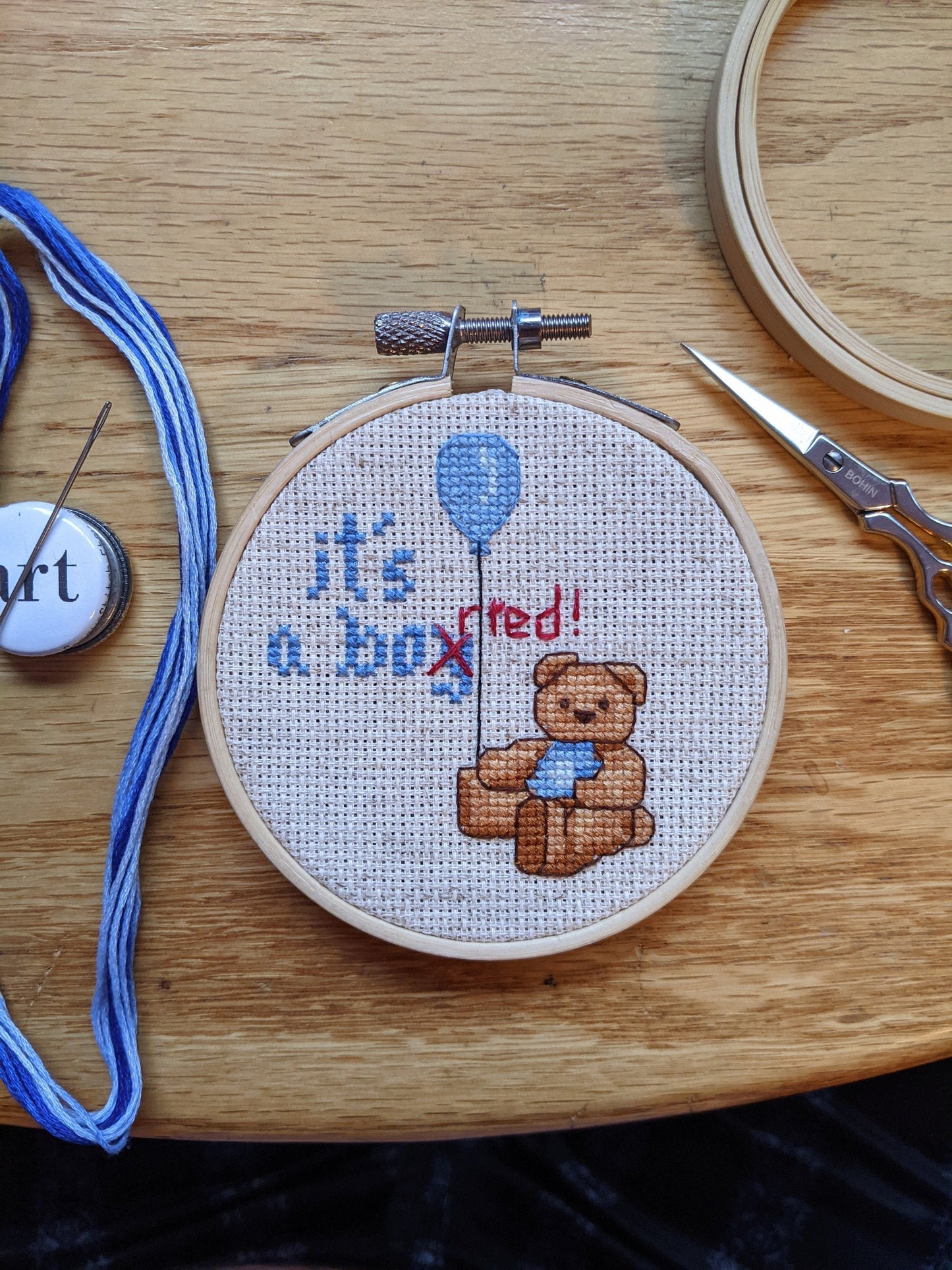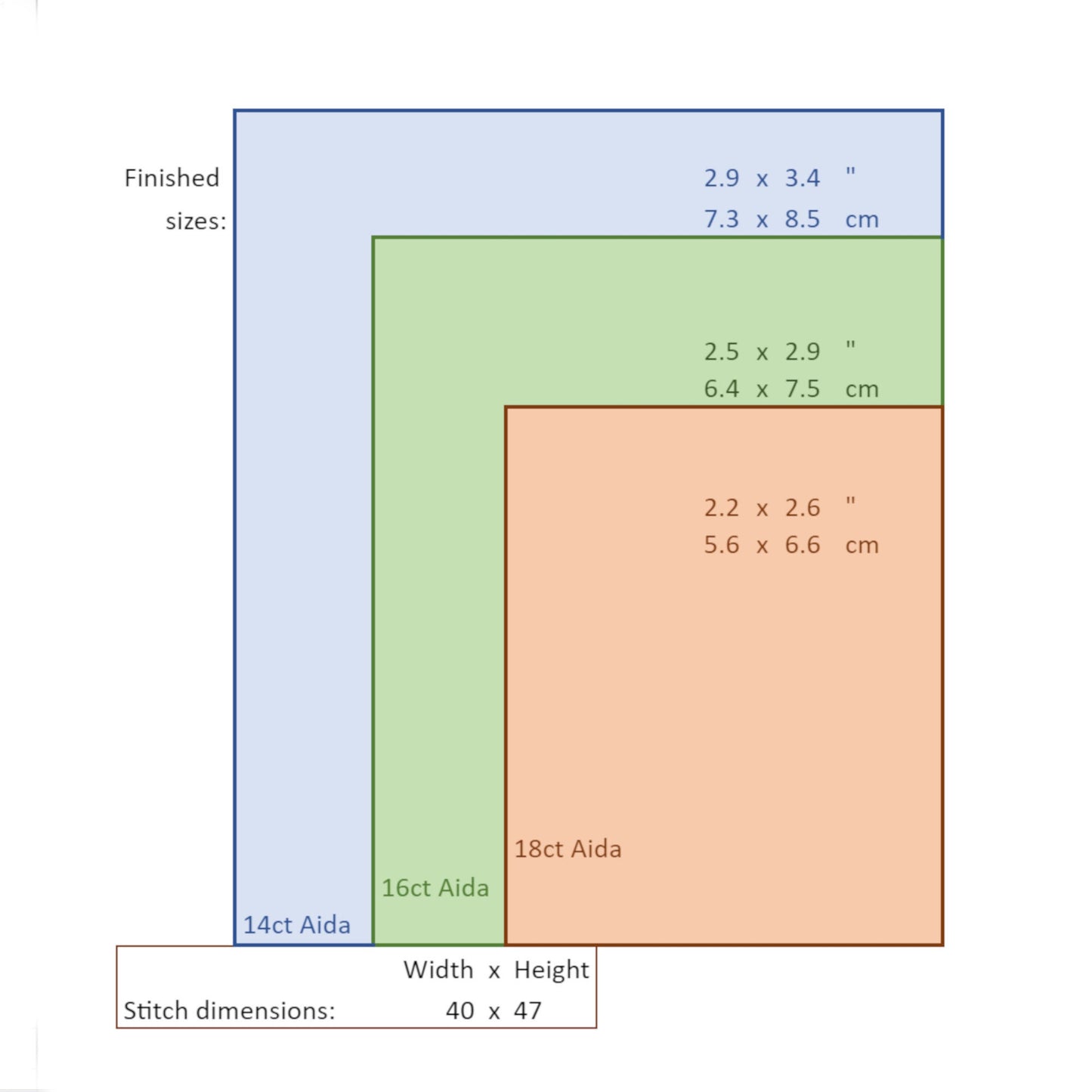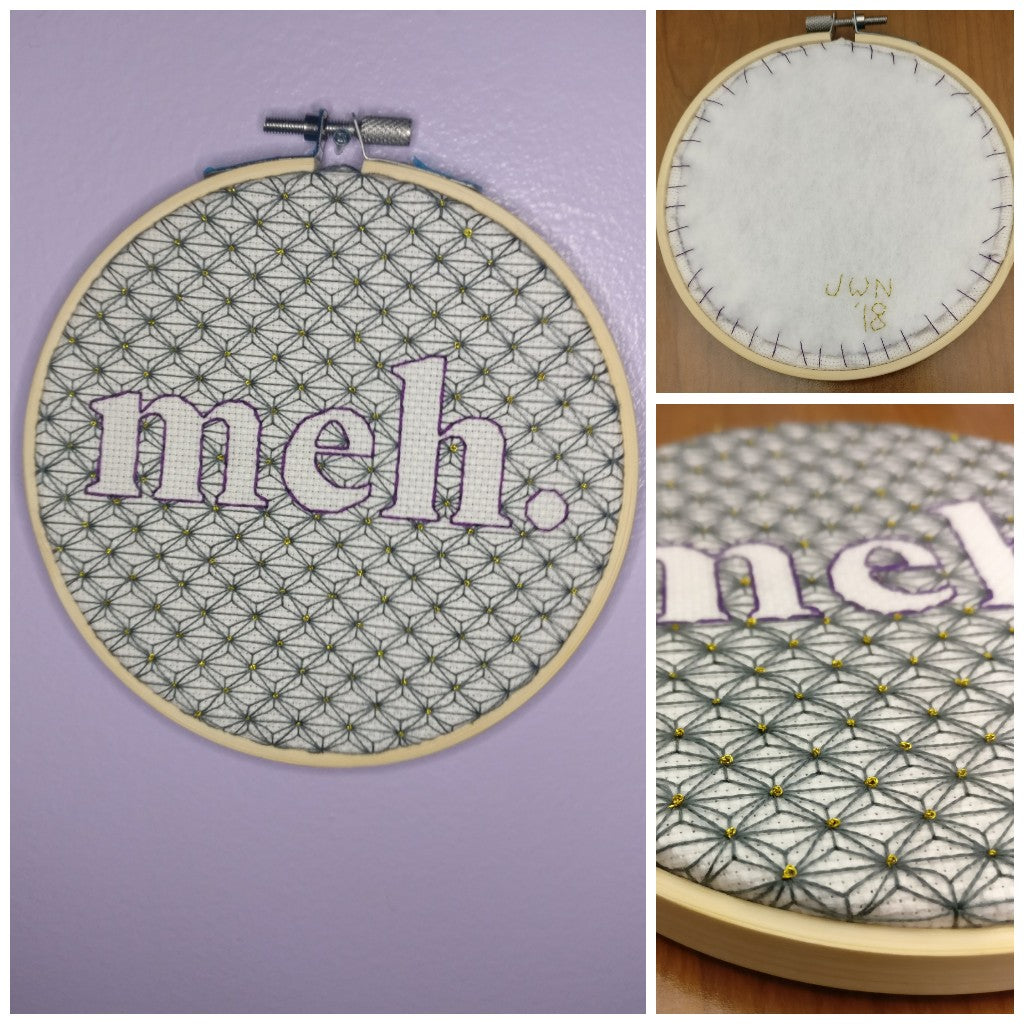 Shop my collections
Check my catalog for more patterns. I'm always trying to push myself to create new and inventive patterns like no other cross stitch designer.
Instant download

You will receive a link to download your PDF right after your payment is completed.

Satisfaction guarantee

I make my patterns to the highest quality, and if you have a concern, question, or feedback, please let me know. If I can't resolve it to your satisfaction I'll refund your purchase.