Carl Sagan Quote Cross Stitch Pattern: "We are all Star Stuff" feat. NASA Hubble Nebula image
Regular price
$5.99 USD
Sale price
$5.49 USD
Unit price
per
Sale
Sold out
There have been other well-known and effective advocates for scientific literacy in our lifetime, but none has ever managed to match the poetry, power, or wholesomness of Carl Sagan.
Talking about the vastness of the Cosmos, Sagan said:
"The nitrogen in our DNA, the calcium in our teeth, the iron in our blood, the carbon in our apple pies were made in the interiors of collapsing stars. We are made of star stuff." "The cosmos is also within us; we're made of star stuff. We are a way for the cosmos to know itself."
This pattern pays homage to the beauty of Sagan's explanations of the complexity, subtlety, and vastness of space, and our place within it. The colors are inspired by a Hubble Space Telescope image of the Carina nebula. The pattern is designed to fit in a 7" embroidery hoop on 14 ct aida. The sample stitches in the listing photos are on 14 ct black and 16 ct grey, in an 8x10 frame with an 8x6 double mat. On 16, it would fit nicely in a 5x7 frame.
Details:
Format: ZIP file containing 2 PDF patterns, one color+symbols, one symbols-only (with contrasting backstitch guide)
Size: 76x66 stitches (see listing photos for sizing)
Colors: 12 DMC colors Stitches: full X, backstitch, French knots (could be beads if you wanted)
Difficulty: ⚫⚫⚪⚪⚪ (Low; No fractional stitches, small amount of confetti, highly tolerant of mistakes)
This pattern was released with Patreon support, and as such all patrons (patreon.com/sonovastitch) received it as a benefit. If you want to start getting free SonovaStitch patterns every month too, consider joining us. 
Huge thank-you to Kelsey for the two lovely model stitches of this pattern!
Dimensions

See graphic for finish sizing at different aida counts
Share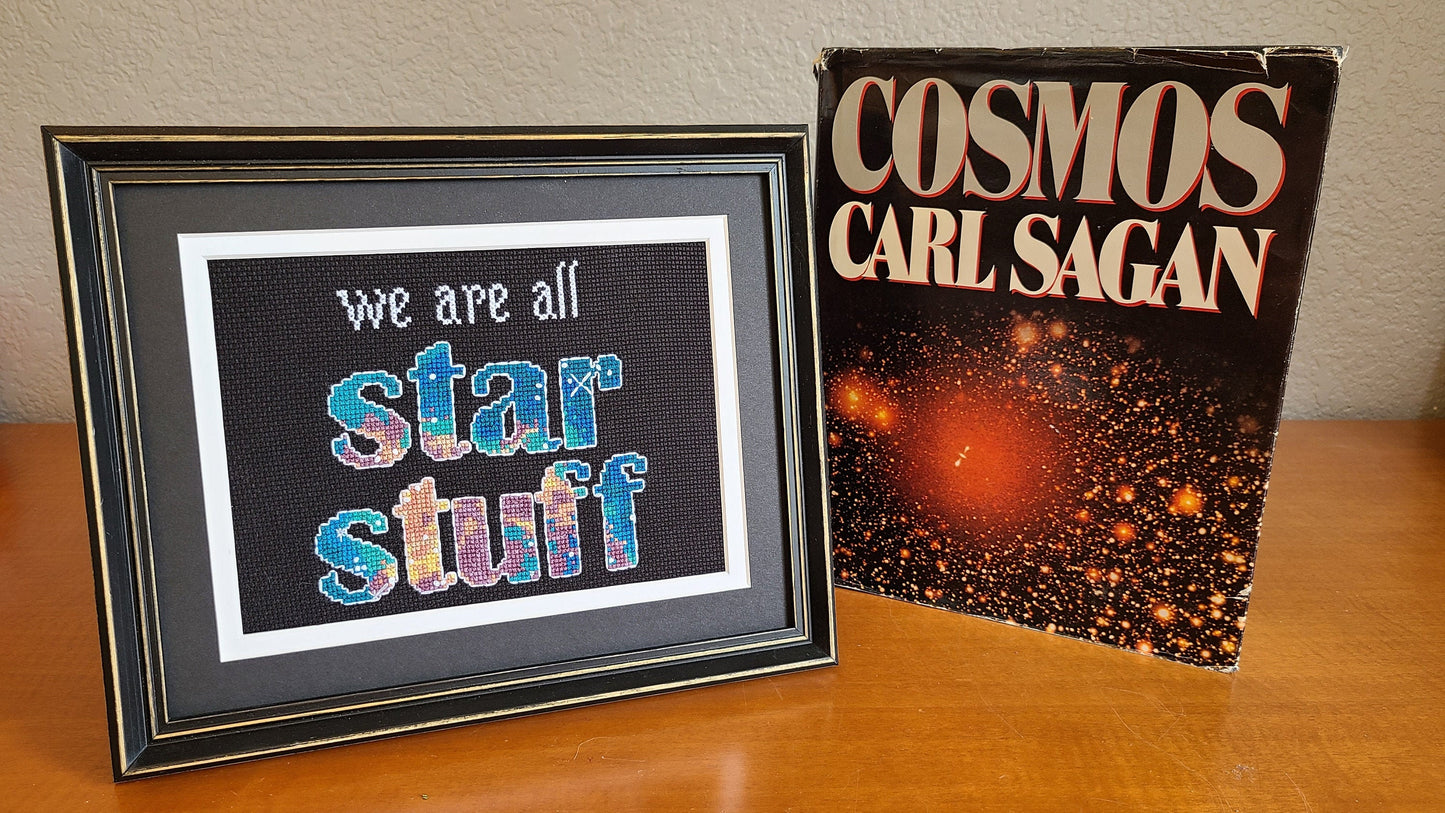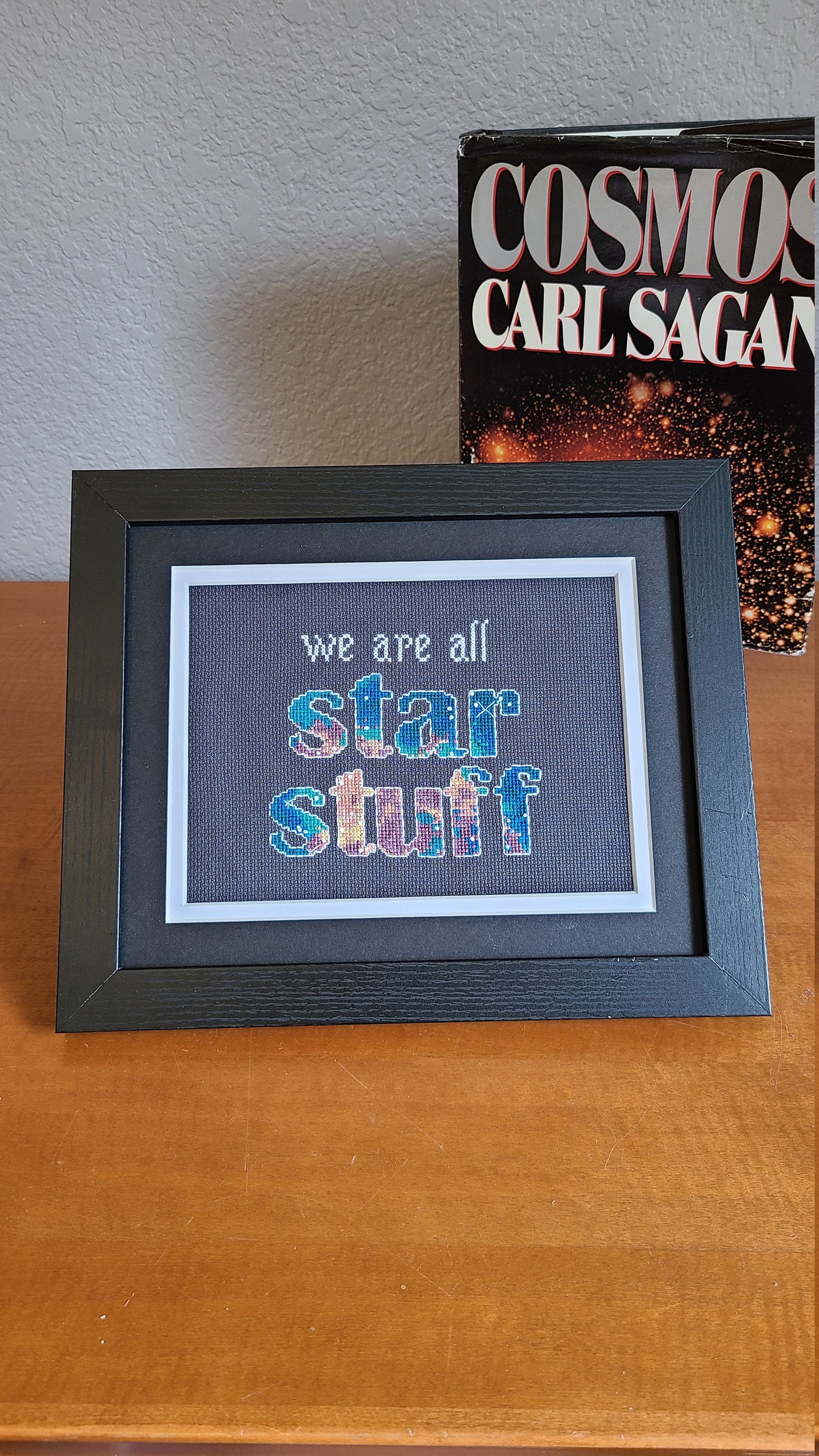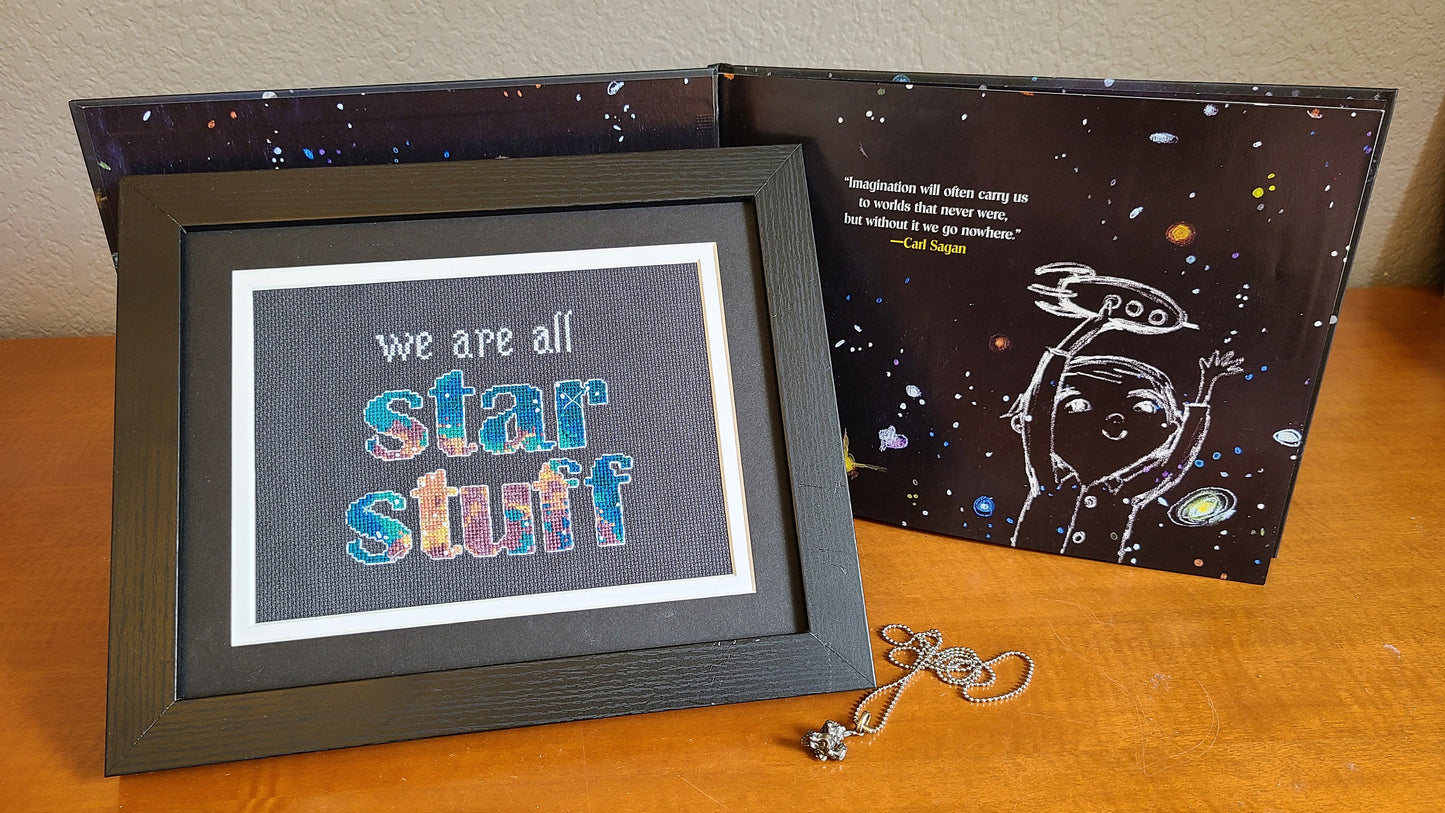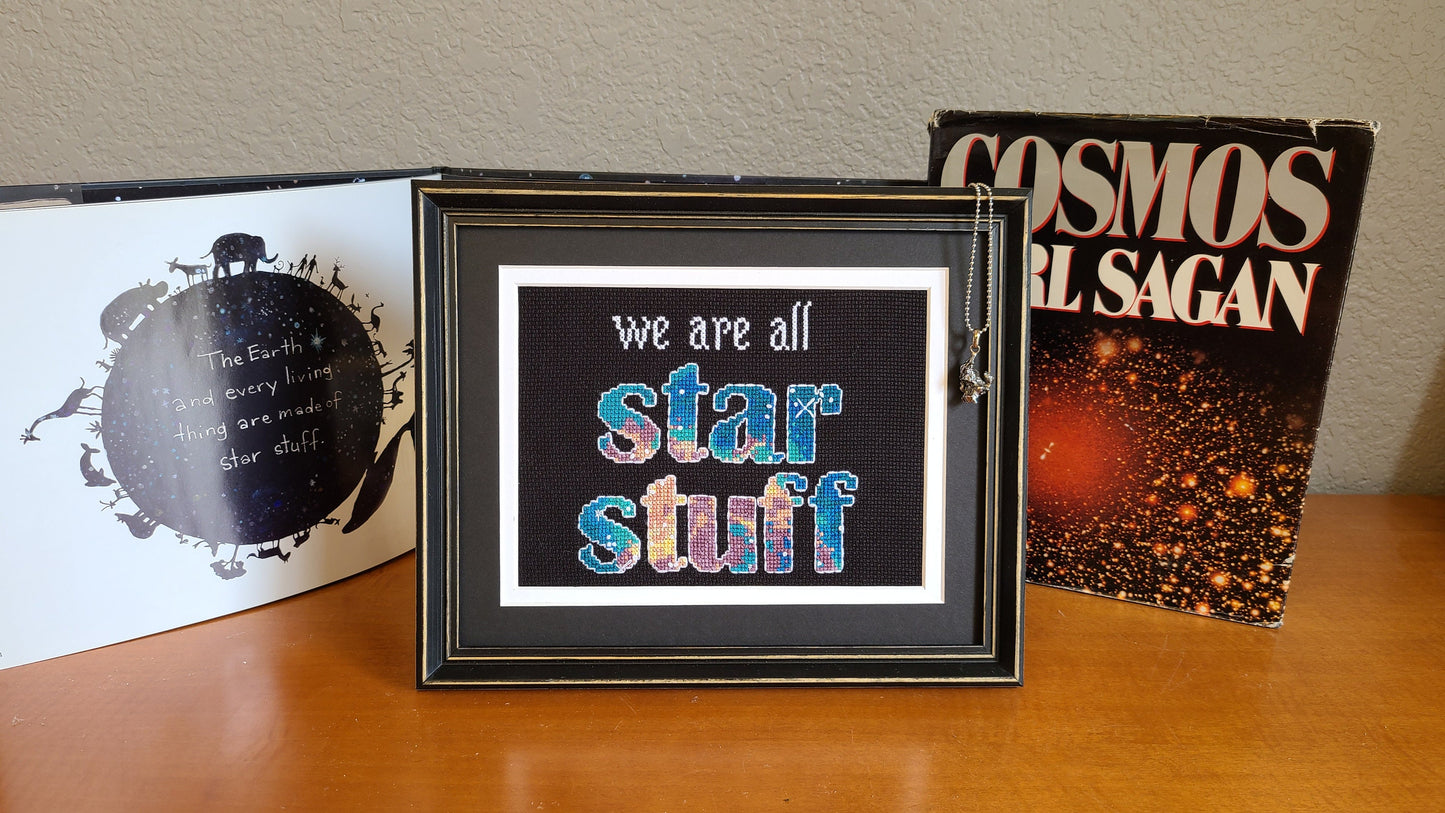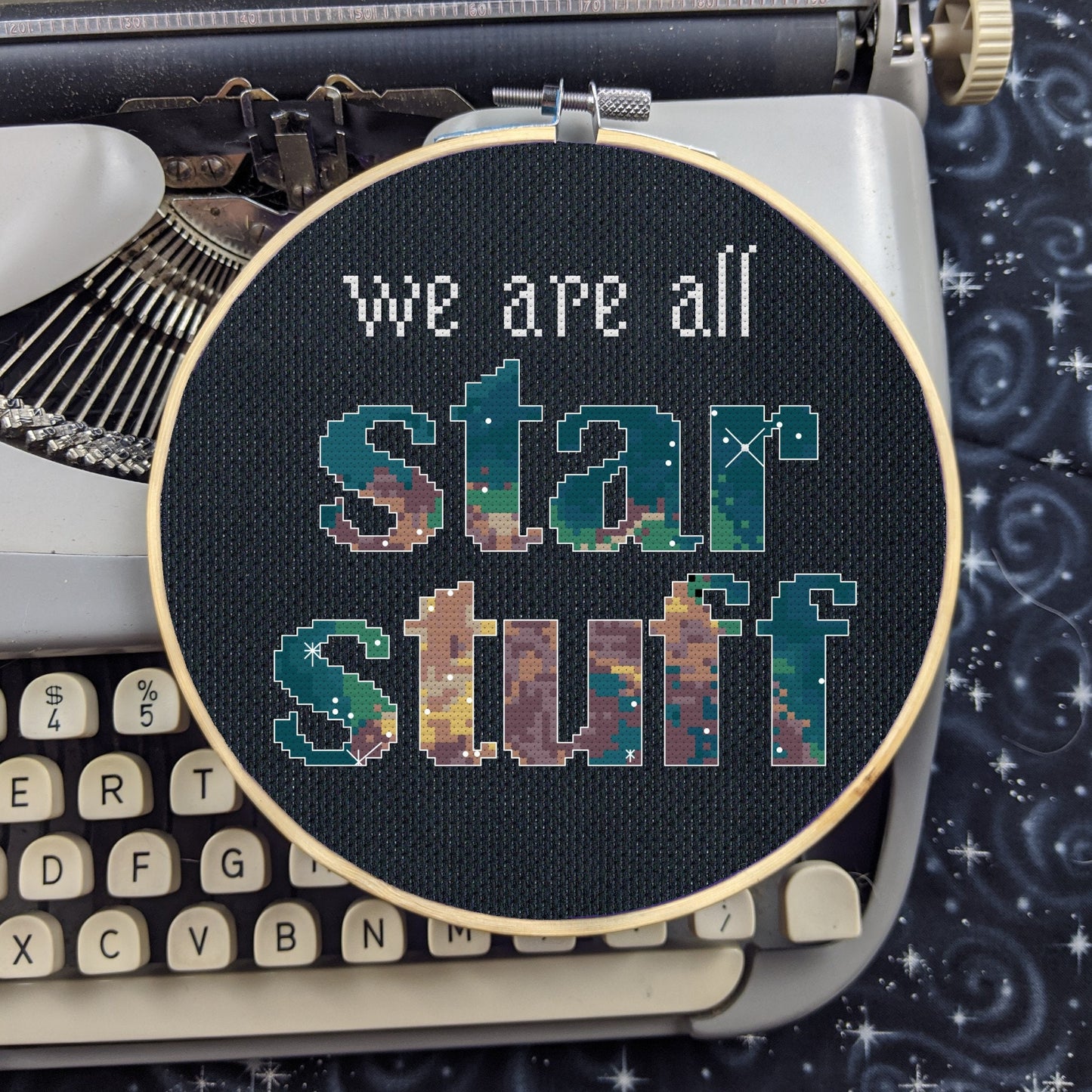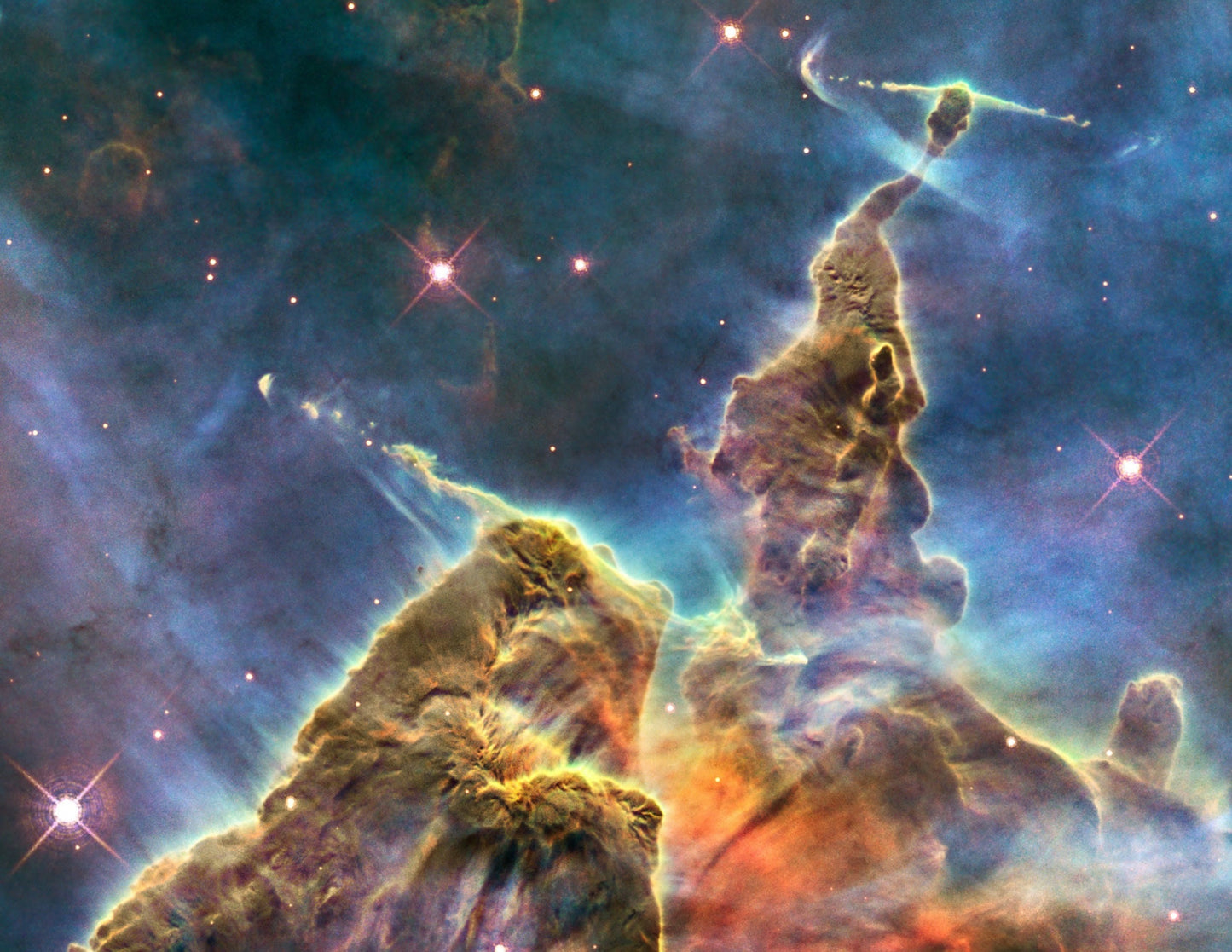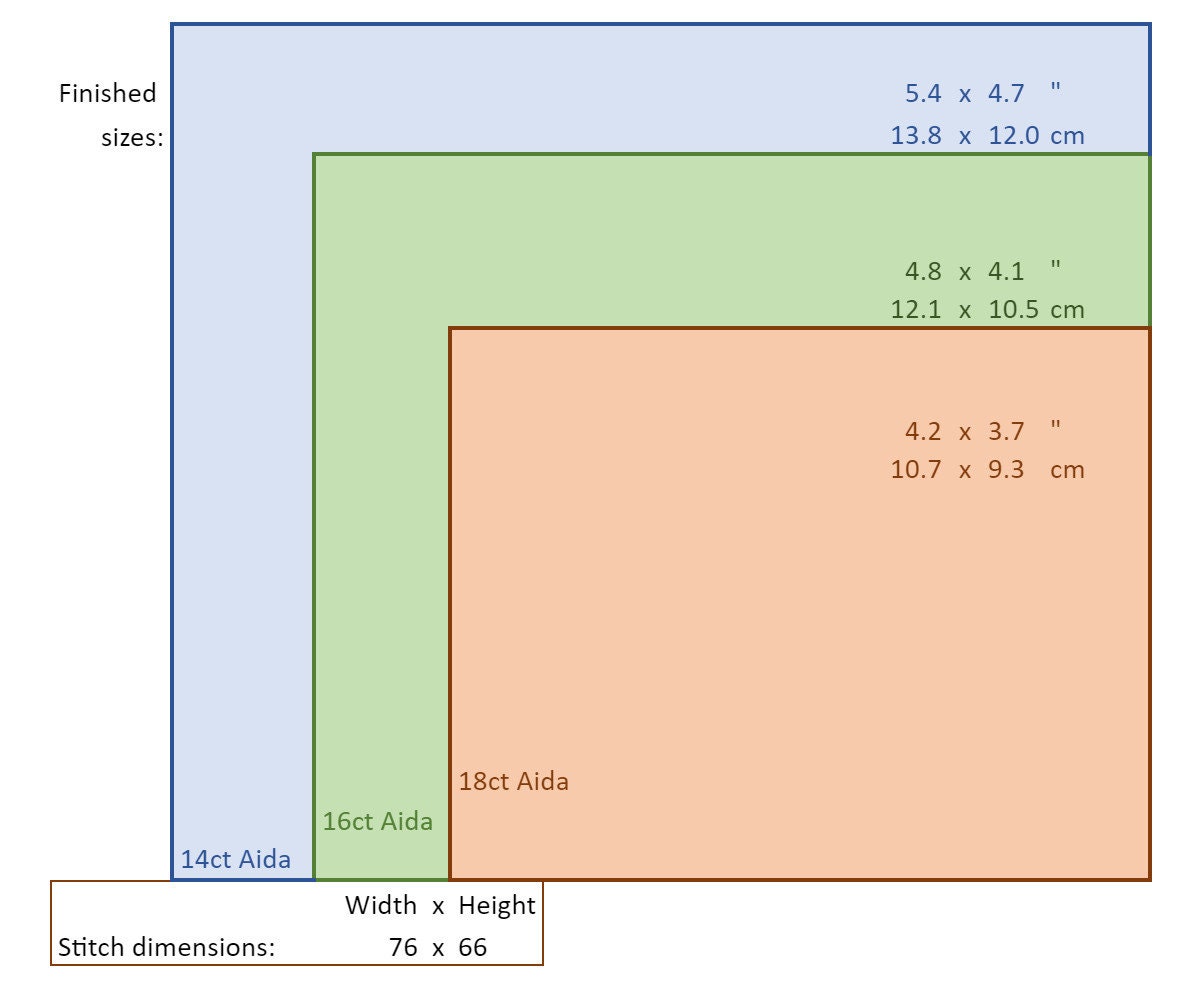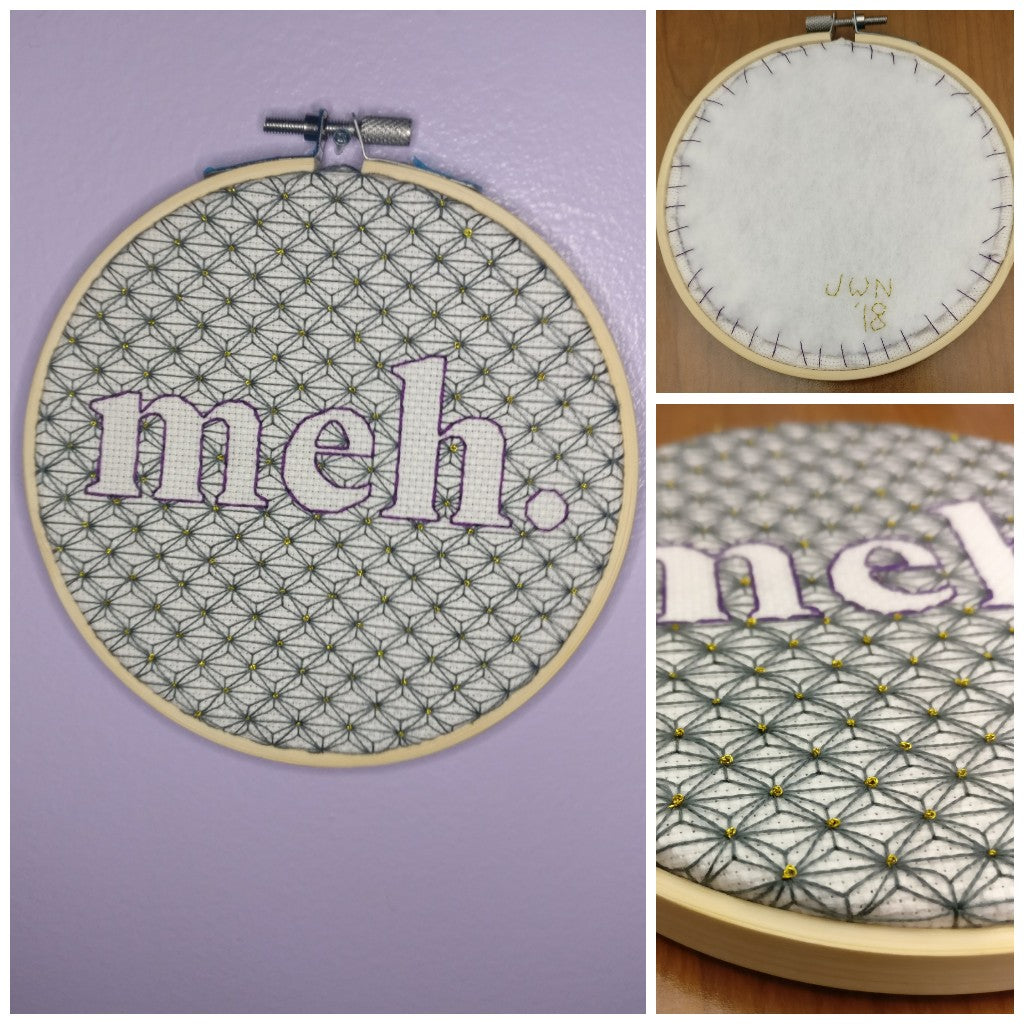 Shop my collections
Check my catalog for more patterns. I'm always trying to push myself to create new and inventive patterns like no other cross stitch designer.
Instant download

You will receive a link to download your PDF right after your payment is completed.

Satisfaction guarantee

I make my patterns to the highest quality, and if you have a concern, question, or feedback, please let me know. If I can't resolve it to your satisfaction I'll refund your purchase.