Board Game inspired (Catan Parody) cross stitch pattern: "I have wood for sheep" PDF cross stitch pattern
Regular price
$6.99 USD
Sale price
$5.99 USD
Unit price
per
Sale
Sold out
If you're a Board Game Family, you've probably spent many hours playing Settlers of Catan. It's one of the seminal resource-management games on the market, and for good reason.
There's only one problem with this game, however, and it's the goddamn "wood for sheep" joke. Or maybe that's the only reason for this game to exist? Who knows. Someone is sure to make it every game, eliciting an eye roll from everyone at the table. This pattern pays homage to every board game aficionado's favorite childish sex joke.
This pattern is a little heavy on colors and contains some pretty fiddly backstitching, but no fractional stitches or french knots, at least! It's sized to fit a 5x7 frame on 16 or 18ct Aida. The mockup is shown on 18. On 16 it would go right to the edges on top and bottom, but would probably fit. Because of the white edges I wouldn't suggest white or light colored aida, unless you want to run a line of backstitch around the cards to lift them out from the background. I picture something in a hand-dyed variable blue to recall the ocean pieces surrounding the island of Catan.
Details:
4 PDF files: color/symbols and symbols/backstitch each for print or digital
Size: 101 x 72 stitches (see graphic below for sizing)
Colors: 25 DMC (I'm sorry)
Stitches used: Full X and Backstitch only
Difficulty: ⚫⚫⚫⚪⚪ (Medium; more than average # of colors, no fractional stitches, tolerant of mistakes, somewhat fiddly backstitch) 
Dimensions

See graphic for finish sizing at different aida counts
Share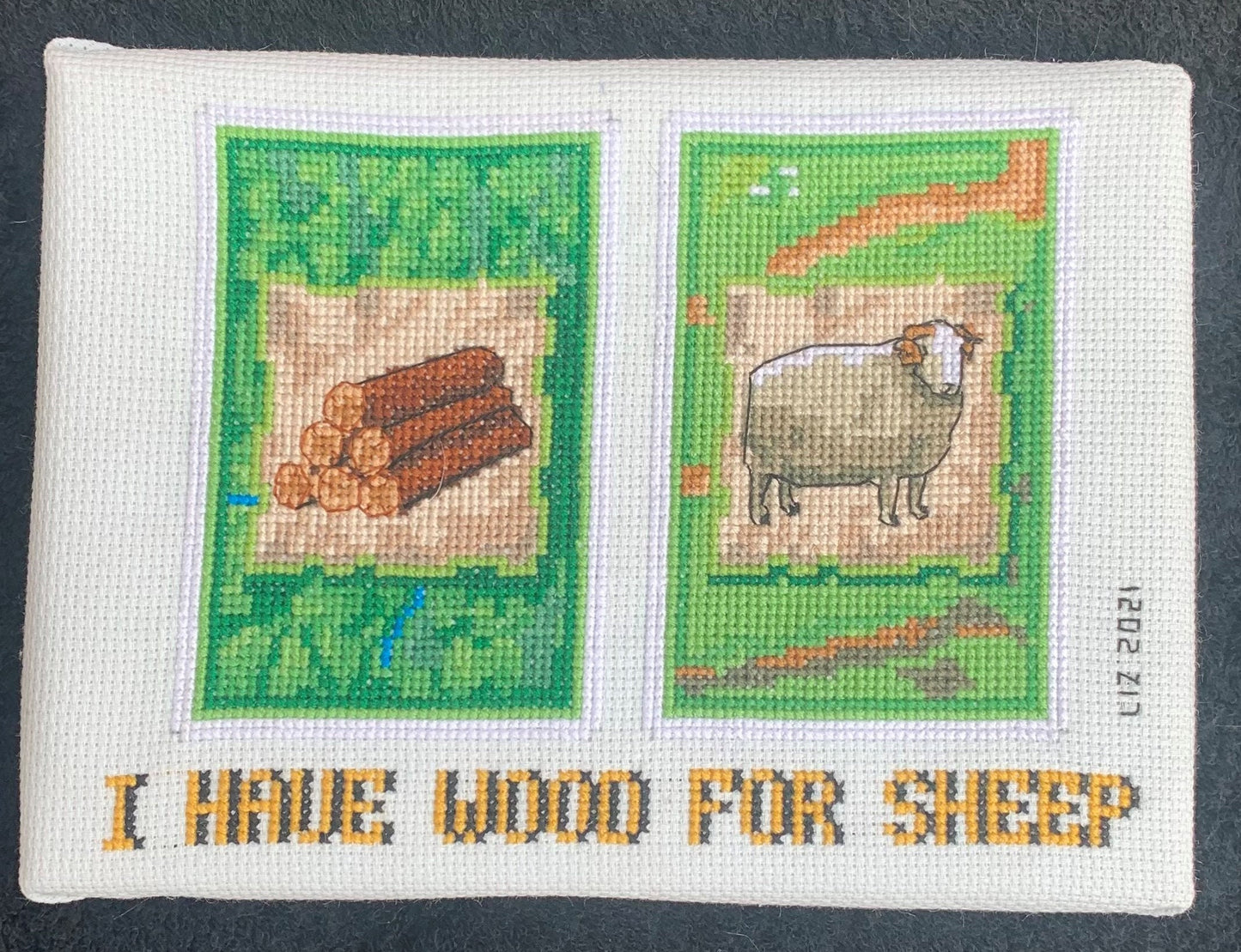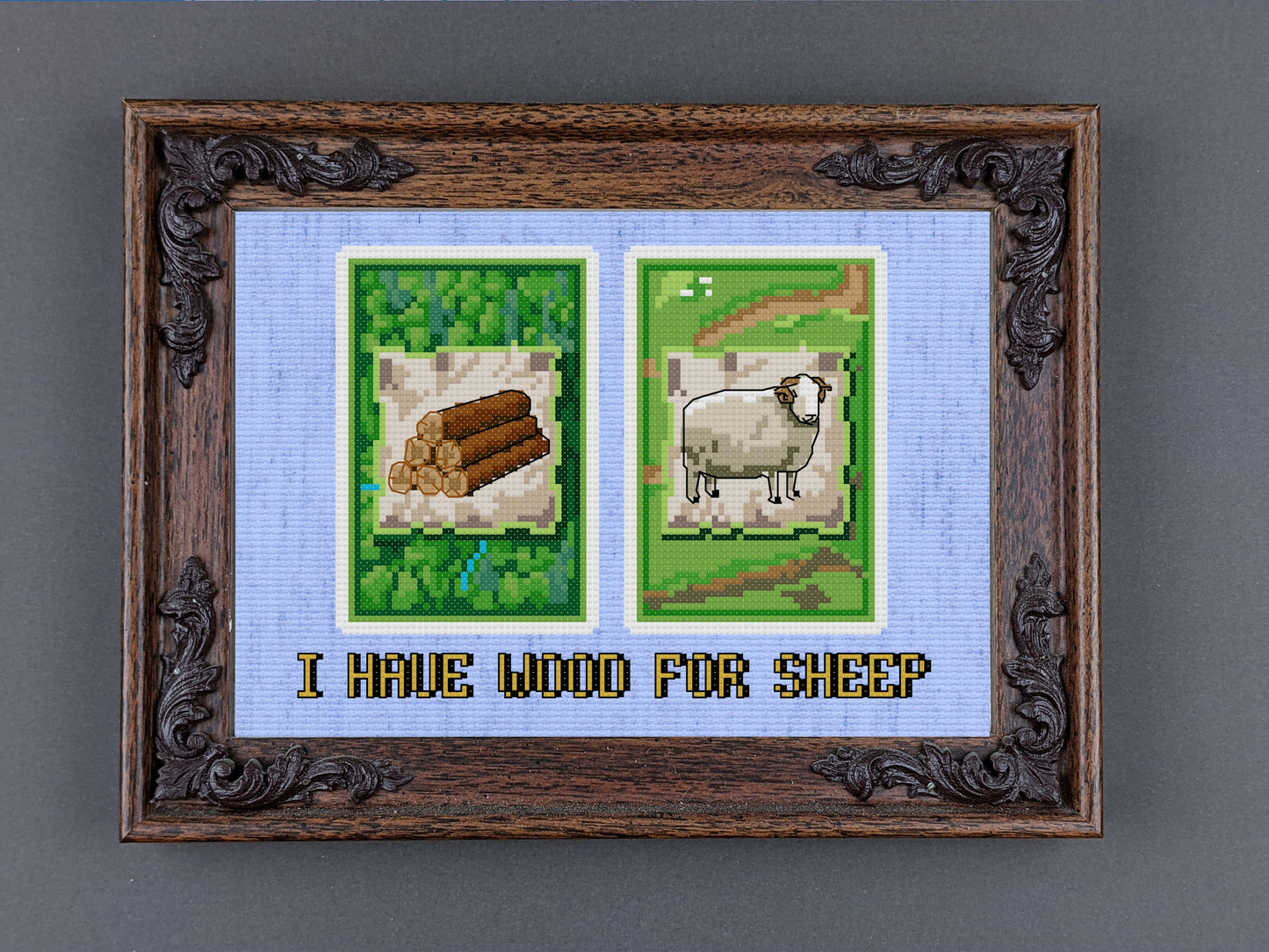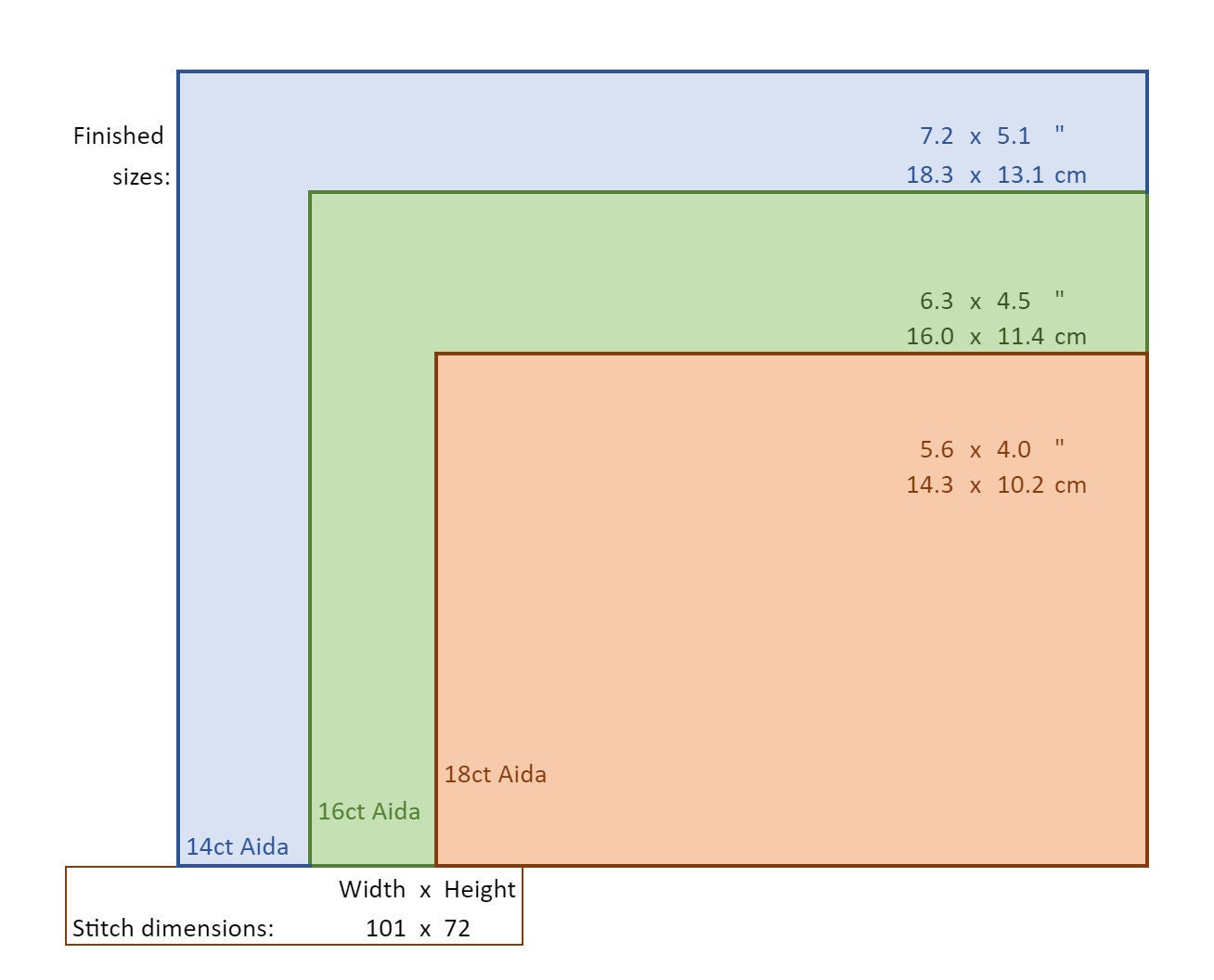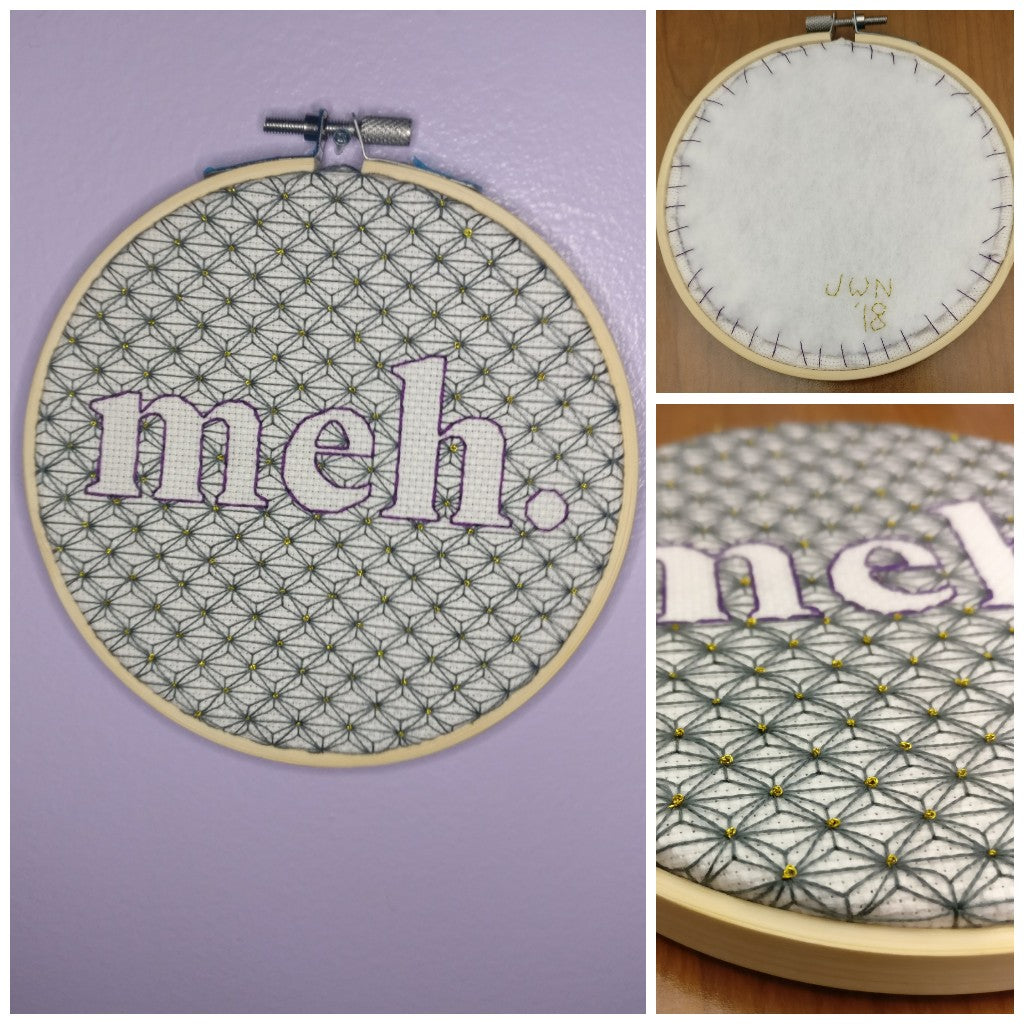 Shop my collections
Check my catalog for more patterns. I'm always trying to push myself to create new and inventive patterns like no other cross stitch designer.
Instant download

You will receive a link to download your PDF right after your payment is completed.

Satisfaction guarantee

I make my patterns to the highest quality, and if you have a concern, question, or feedback, please let me know. If I can't resolve it to your satisfaction I'll refund your purchase.