Mini Pride Dice D20 Cross Stitch Pattern collection - 9 pride flags included!
Regular price
$7.99 USD
Sale price
$6.99 USD
Unit price
per
Sale
Sold out
If you're at the intersection of TTRPG and LGBTQIA+, these patterns are for you. Inspired by the color themes of 9 different pride flags, these patterns let you display your nerd pride and your queer pride all at once. They're designed to be small, fast stitches, and easy enough for anyone to follow, even if you've never cross stitched before. Each pattern has 2 versions, a beginner version using only full stitches, and a slightly more intermediate (but still easy) pattern that uses some fractional stitches to smooth out the text. They're designed to fit in 4" embroidery hoops on 14ct aida.
A NOTE ABOUT SELECTION: The flags I've created so far here were picked either by request or due to their design suitability for the format and form factor I'm working with and for no other reason; the patterns are very small so it's hard to make them work unless they consist of 3-4 bands of colors with no detailed figures or geometric shapes. These patterns are the ones that were requested/suggested by my patrons. There's no gatekeeping intended here. If your flag isn't represented and you want me to take a whack at making it work, send me a message and I'd love see what I can do.
Flag themes featured (so far) in this set: Ace, Agender, Bi, Enby, Genderqueer, Pan, Polyamory, Polysexual, Trans.
Details:
Format: 1 ZIP file containing 18 PDF patterns (9 flags, 1 beginner and 1 beginner+ version of each)
Size: 47x53 stitches - fits a 4" hoop on 14ct aida
Colors: 4-5 DMC colors, depending on the flag
Stitches: full X (beginner) Full x, 3/4-1/4 combo, and backstitch (beginner+)
Difficulty: ⚫⚪⚪⚪⚪ (Very easy - Great first project!)
If you've never cross stitched before, check out my youtube series for cross stitch beginners: bit.ly/StitchNoob to learn everything you need to know. This pattern was released with Patreon support, and as such all patrons got it at release (patreon.com/sonovastitch) as a benefit.
Thank you to Addy, Kay, Carrie, and Wendy for the finished sample stitches of these!
Dimensions

See graphic for finish sizing at different aida counts
Share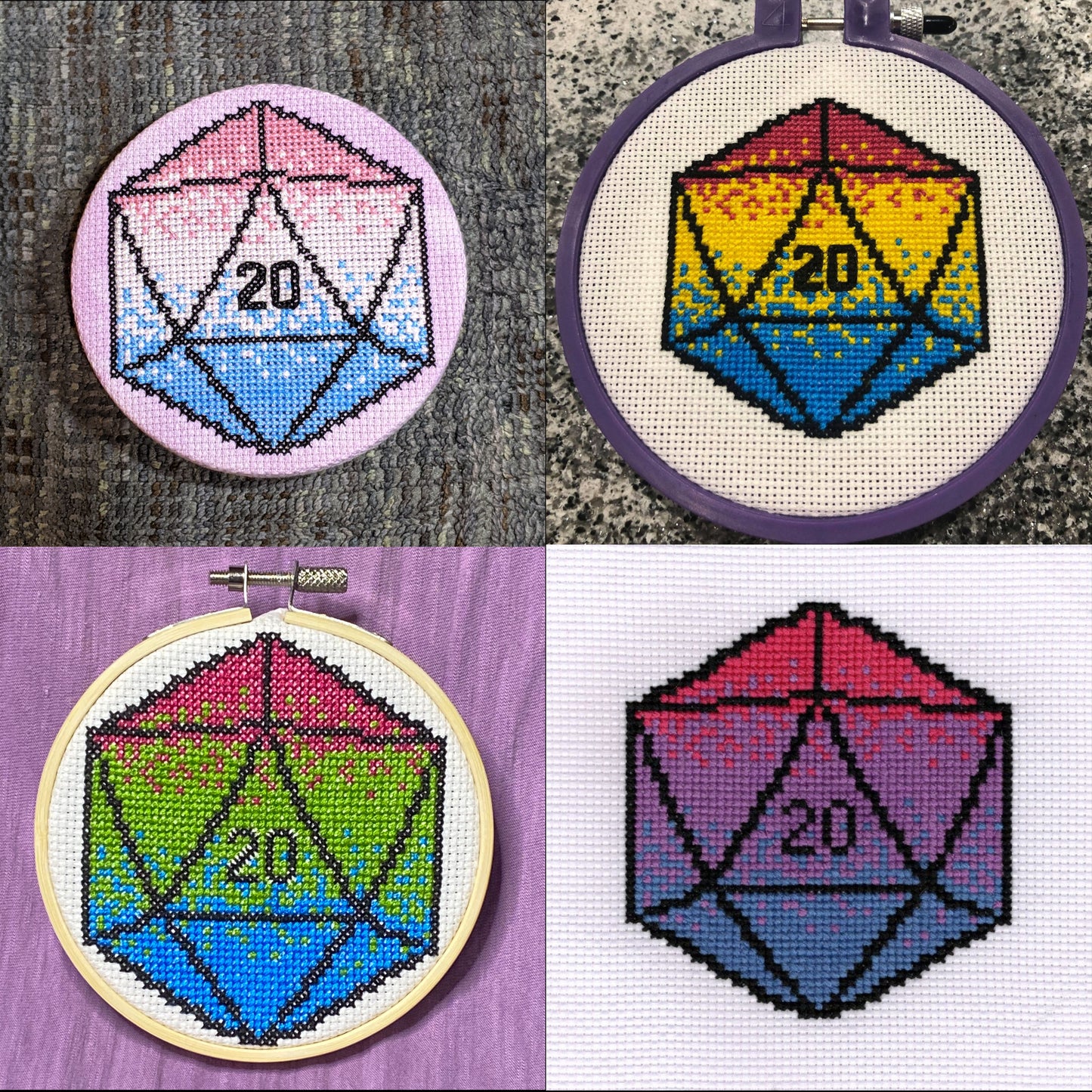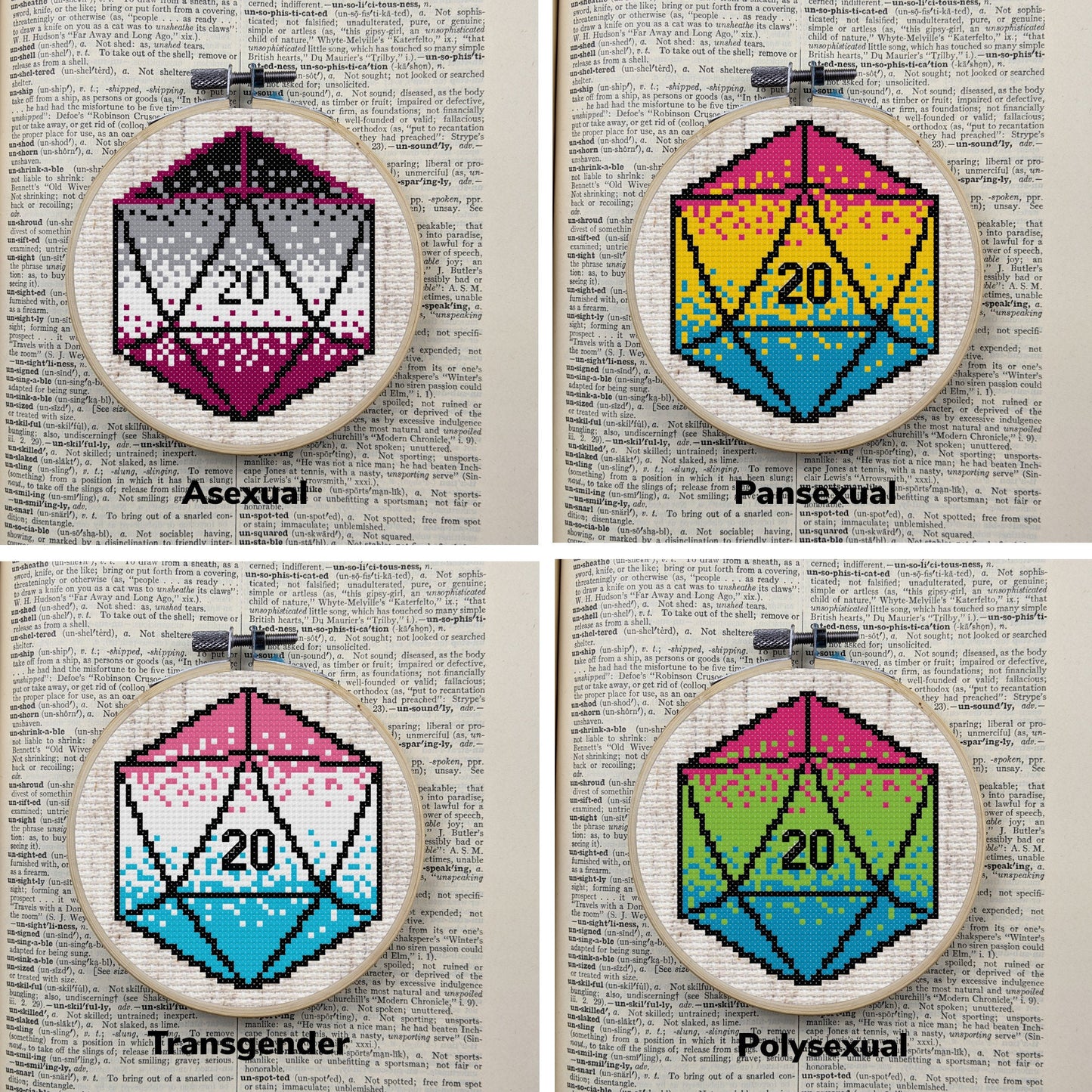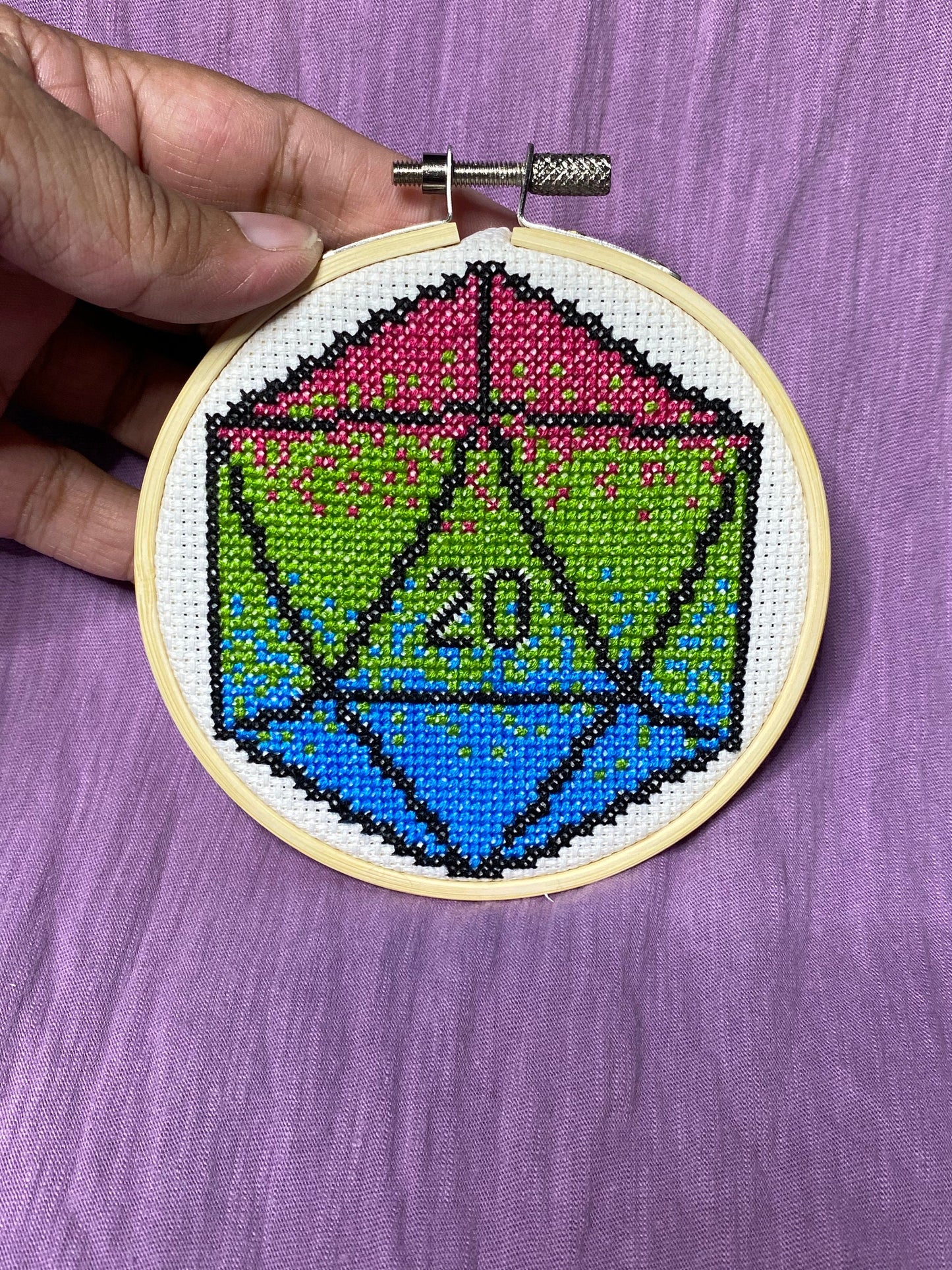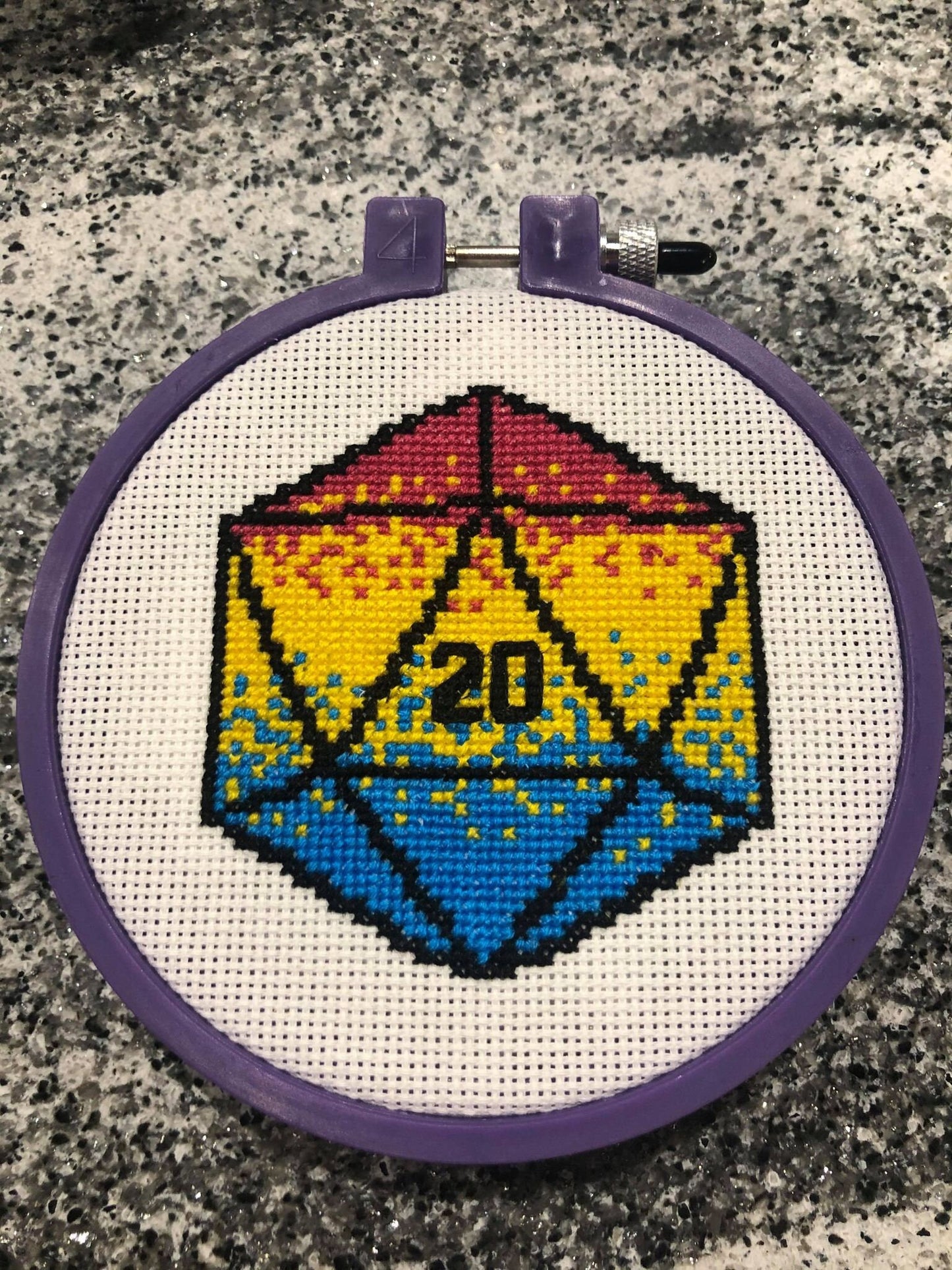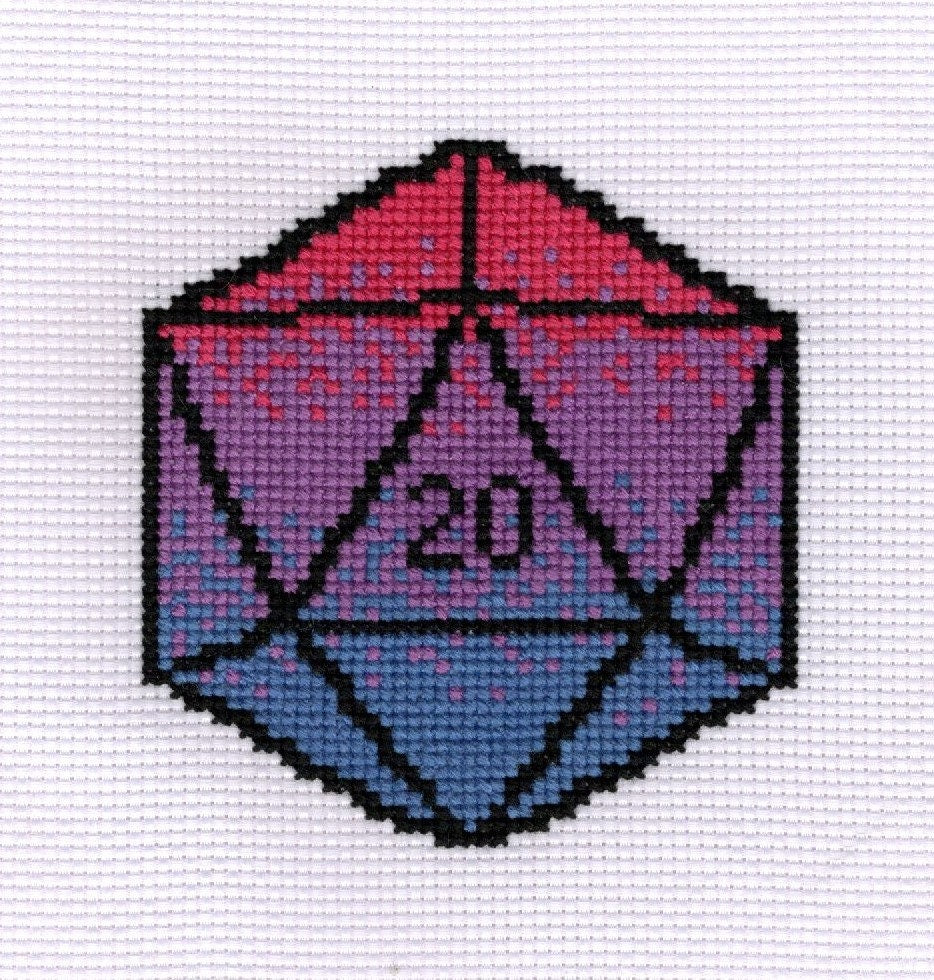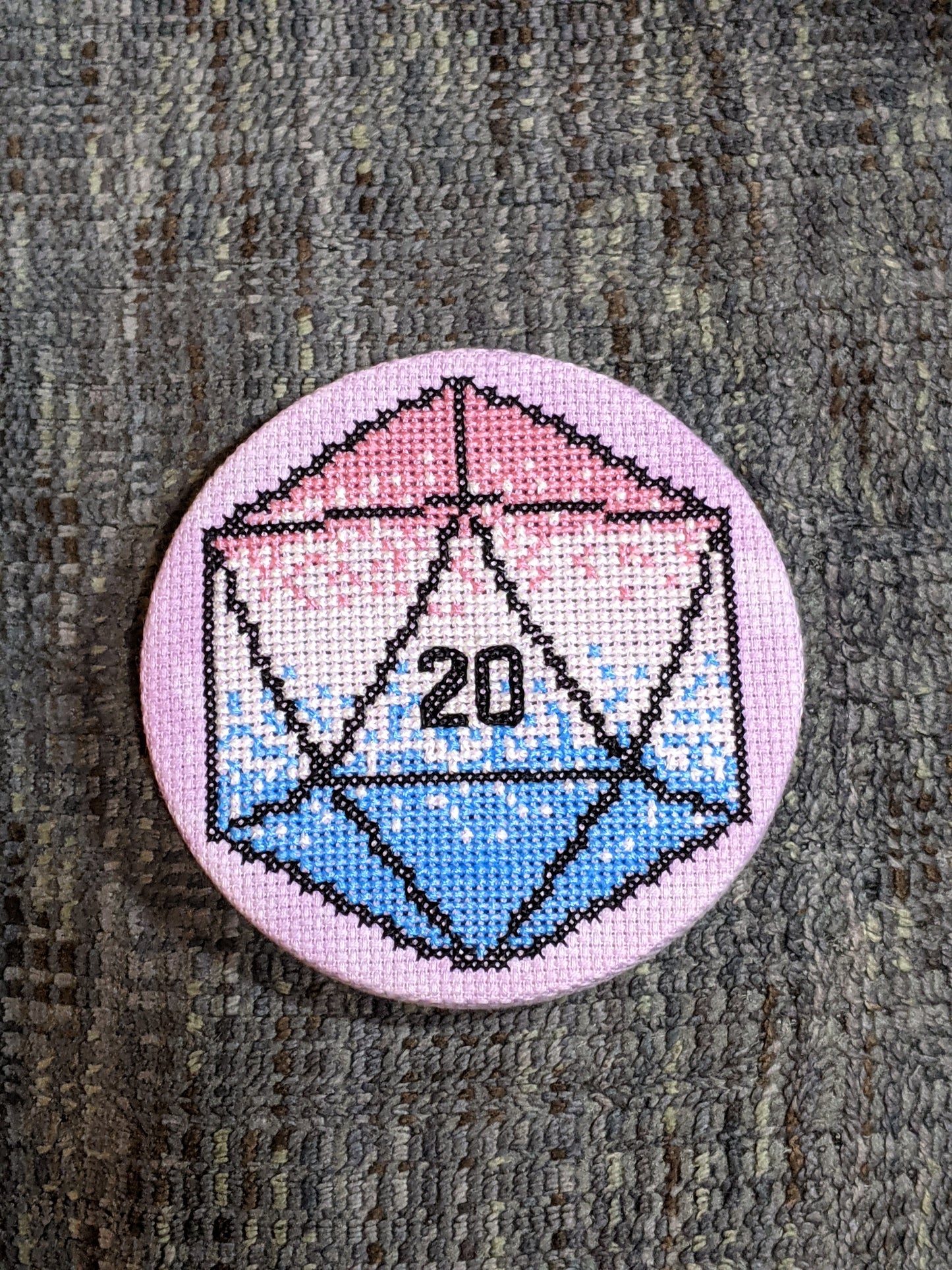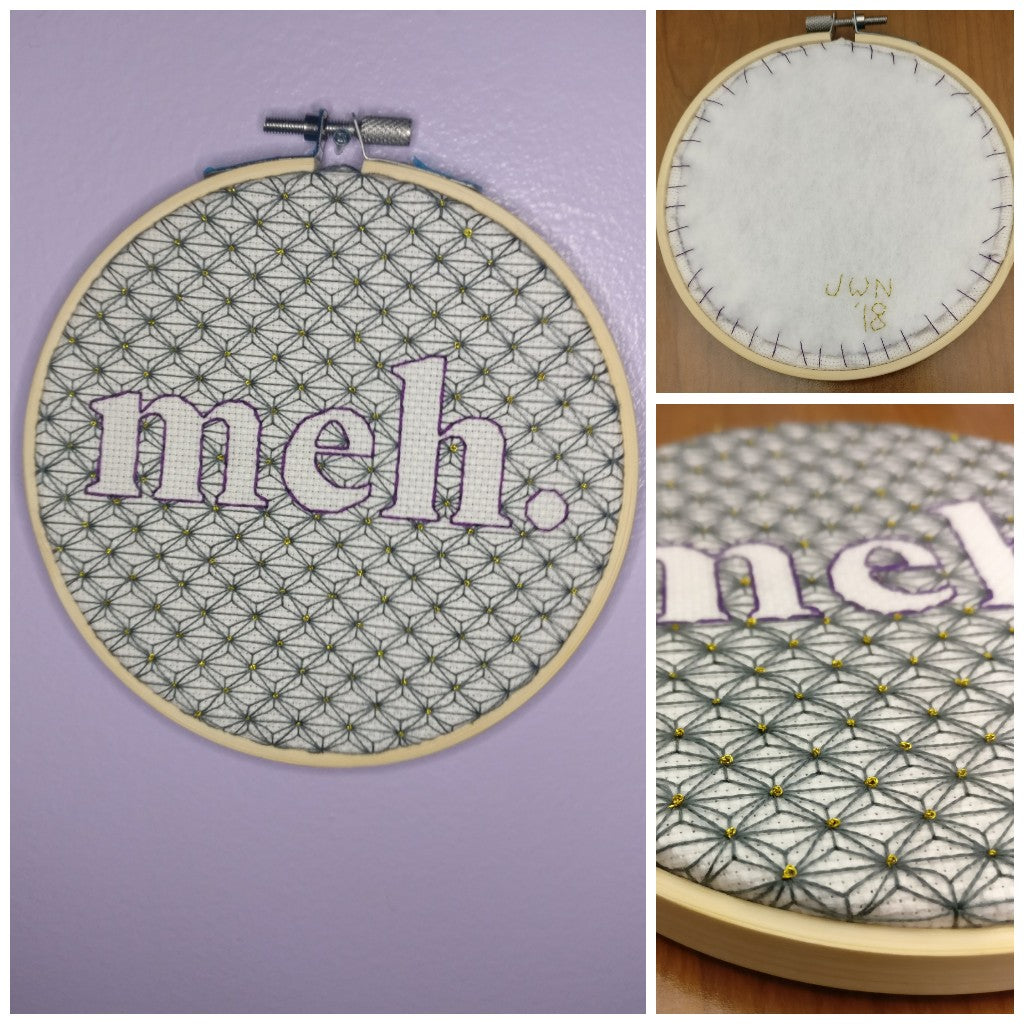 Shop my collections
Check my catalog for more patterns. I'm always trying to push myself to create new and inventive patterns like no other cross stitch designer.
Instant download

You will receive a link to download your PDF right after your payment is completed.

Satisfaction guarantee

I make my patterns to the highest quality, and if you have a concern, question, or feedback, please let me know. If I can't resolve it to your satisfaction I'll refund your purchase.