Are you Alive? Cylon helmet cross stitch pattern - Instant PDF download
Regular price
$3.99 USD
Sale price
$3.49 USD
Unit price
per
Sale
Sold out
The opening scene of the reimagined BattleStar Galactica, in the very first line of dialogue, sets the tone and the scope of the entire series. In three words, Number Six asks the question around which the entire series resolves: are you alive? How does a meat robot differ from a manufactured one? This cross stitch pays homage to the classic Cylon Centurions of the vintage (admittedly somewhat camp) science fiction series--one of the seminal works of the genre.
The Centurion's helmet is one of the most recognizable icons in all of science fiction, depicted here in beautiful 8 bit! This piece is sized to make a great little desk gift for a coworker you suspect of being a simulant, or an infiltrator from a hostile alien culture. It fits nicely into a 2"x3" or 2.5x3.5" frame depending on aida density, easily available cheaply from any craft store or (better yet) from a thrift store.
So say we all!
Details:
Format: .zip containing two 1-pg PDFs; 1 color and 1 symbols-only
Stitches used: X stitch, backstitch.
Difficulty: Easy
# of colors: 7
The sample shown is in a 2.5x3.5" arched-top frame I got from the thrift store, stitched on a scrap of 14ct oatmeal fiddler's aida. The second version is stitched on 18ct oatmeal aida in a 2"x3.5" frame from the thrift store.
Dimensions

See graphic for finish sizing at different aida counts
Share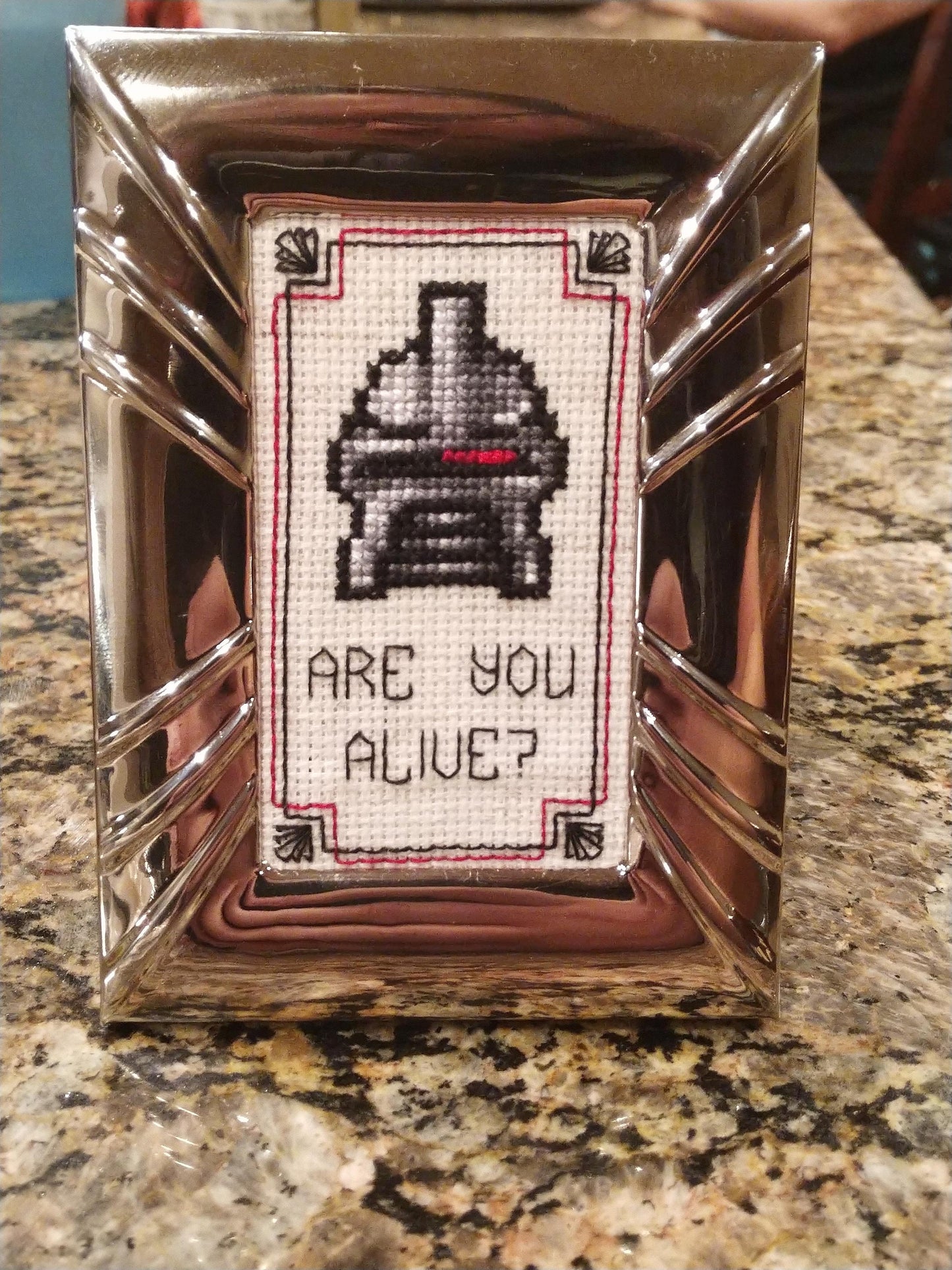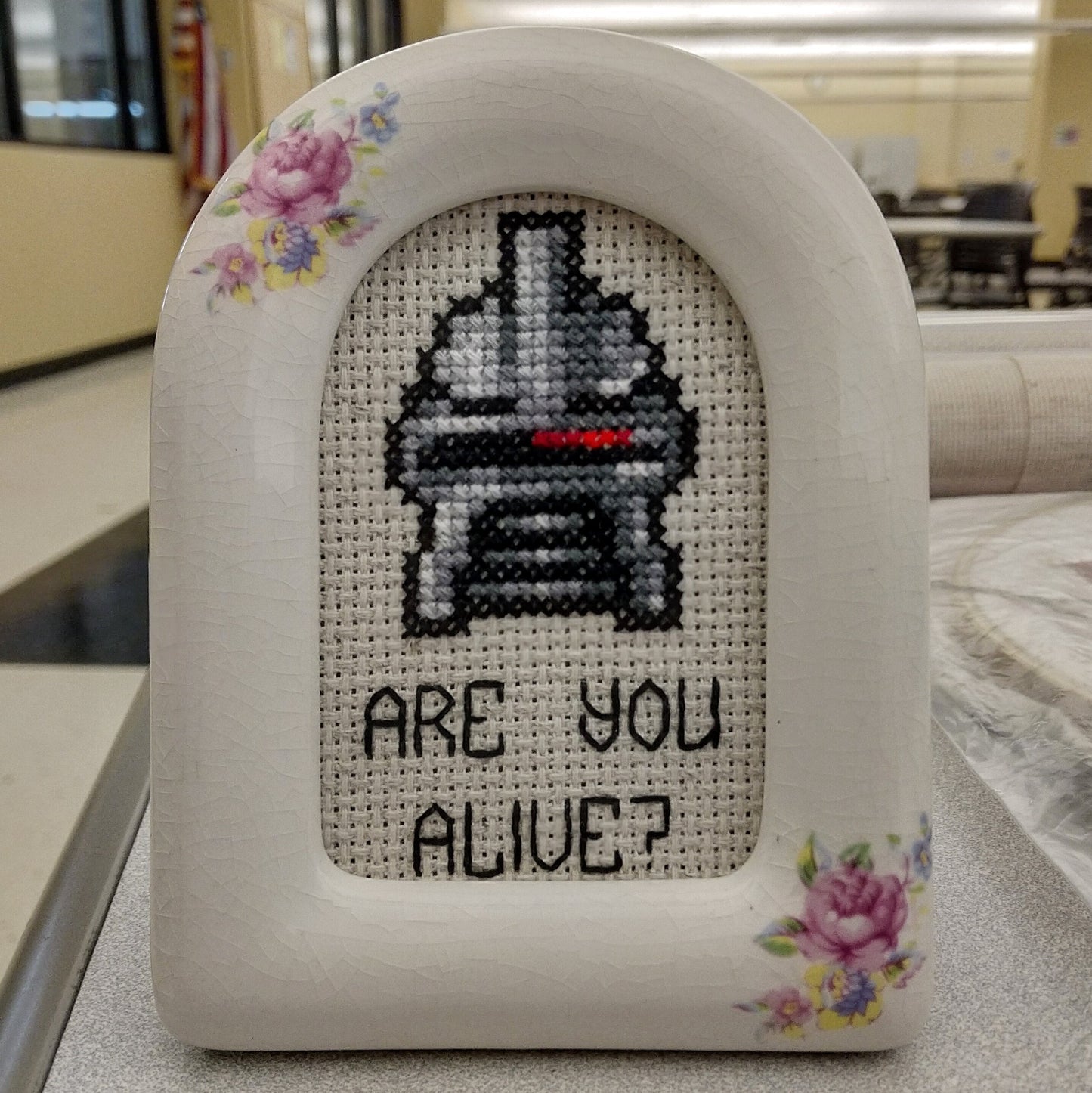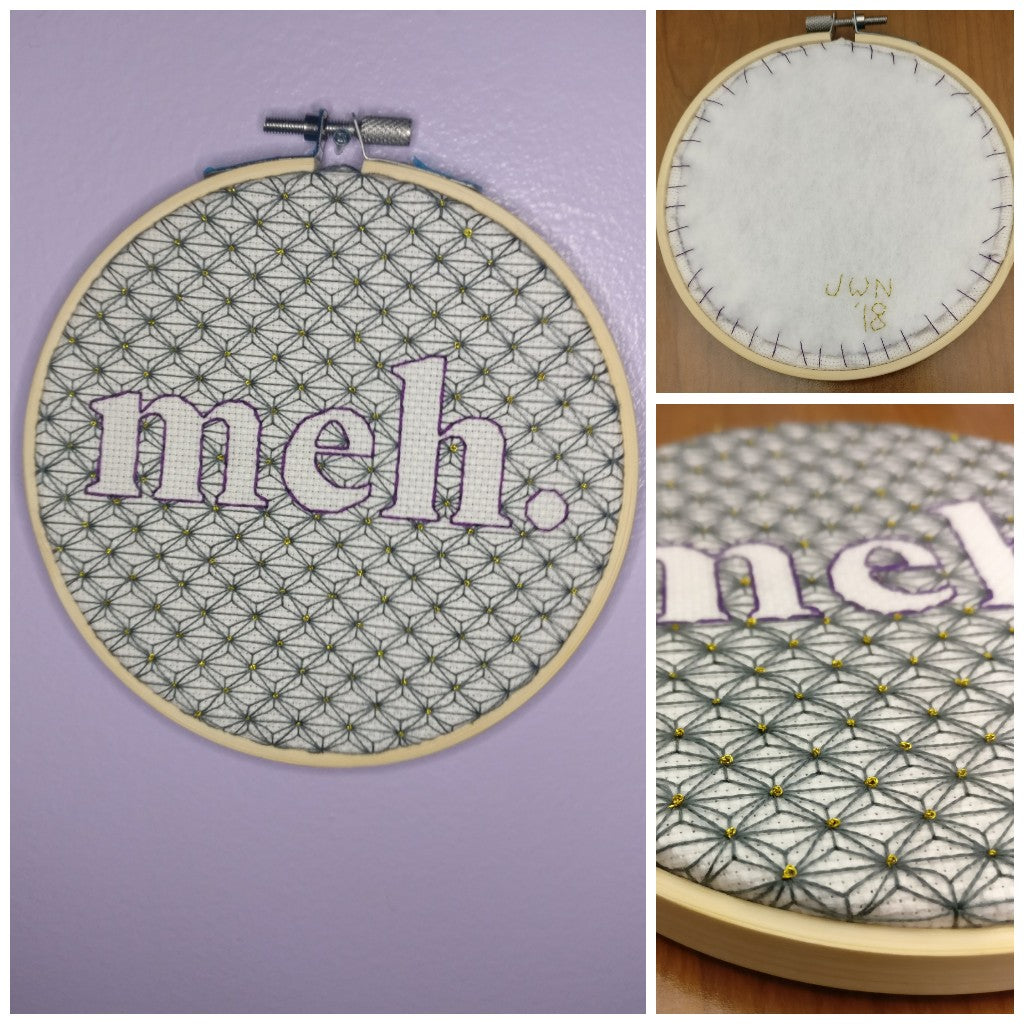 Shop my collections
Check my catalog for more patterns. I'm always trying to push myself to create new and inventive patterns like no other cross stitch designer.
Instant download

You will receive a link to download your PDF right after your payment is completed.

Satisfaction guarantee

I make my patterns to the highest quality, and if you have a concern, question, or feedback, please let me know. If I can't resolve it to your satisfaction I'll refund your purchase.