Oregon Jurassic Trail Cross Stitch Pattern - instant PDF Download
Regular price
Sale price
$5.99 USD
Unit price
per
Sale
Sold out
Looks like we probably shoulda bought more and bigger ammunition in Independence, Missouri. Fat lot of good an extra axle does you if you get eaten by raptors! Typhoid doesn't really seem all that bad anymore, now does it?
This pattern imagines what it might have been like if the classic educational video game had been set not in the 1840s CE, but instead in 125,000,000 or so BCE. It's modeled after the version I grew up playing on my middle school's (antiquated even then) Apple IIe computers with monochrome displays. You kids these days and all your colors! Get off my lawn!
 Many thanks to Rachel for the photo of her finish on this pattern!
Details:
Formats: ZIP file containing 2 PDF:
1pg color+symbols for digital devices

2 pg color+symbols for printing
Size: 133x105 stitches (see images for sizing on different fabric counts)
Stitches used: full X only
Colors: 1 color (intended for black fabric)
Difficulty: ⚫⚪⚪⚪⚪ Easy (I would say beginner, but the floss I'm recommending is a little bit difficult to work with!)
If you need help handling any of the stitches used in this pattern, check out my youtube tutorials.
Dimensions

See graphic for finish sizing at different aida counts
Share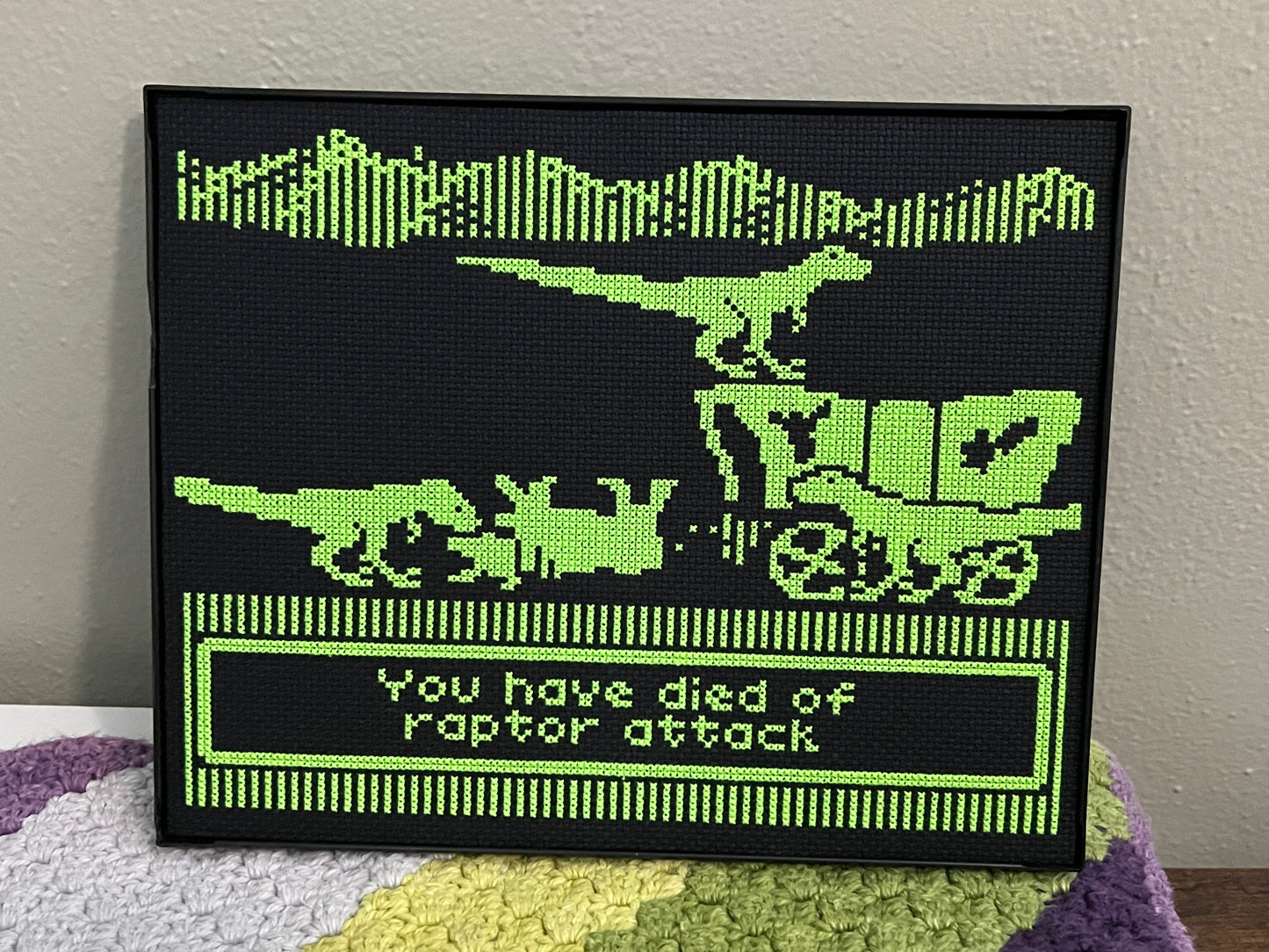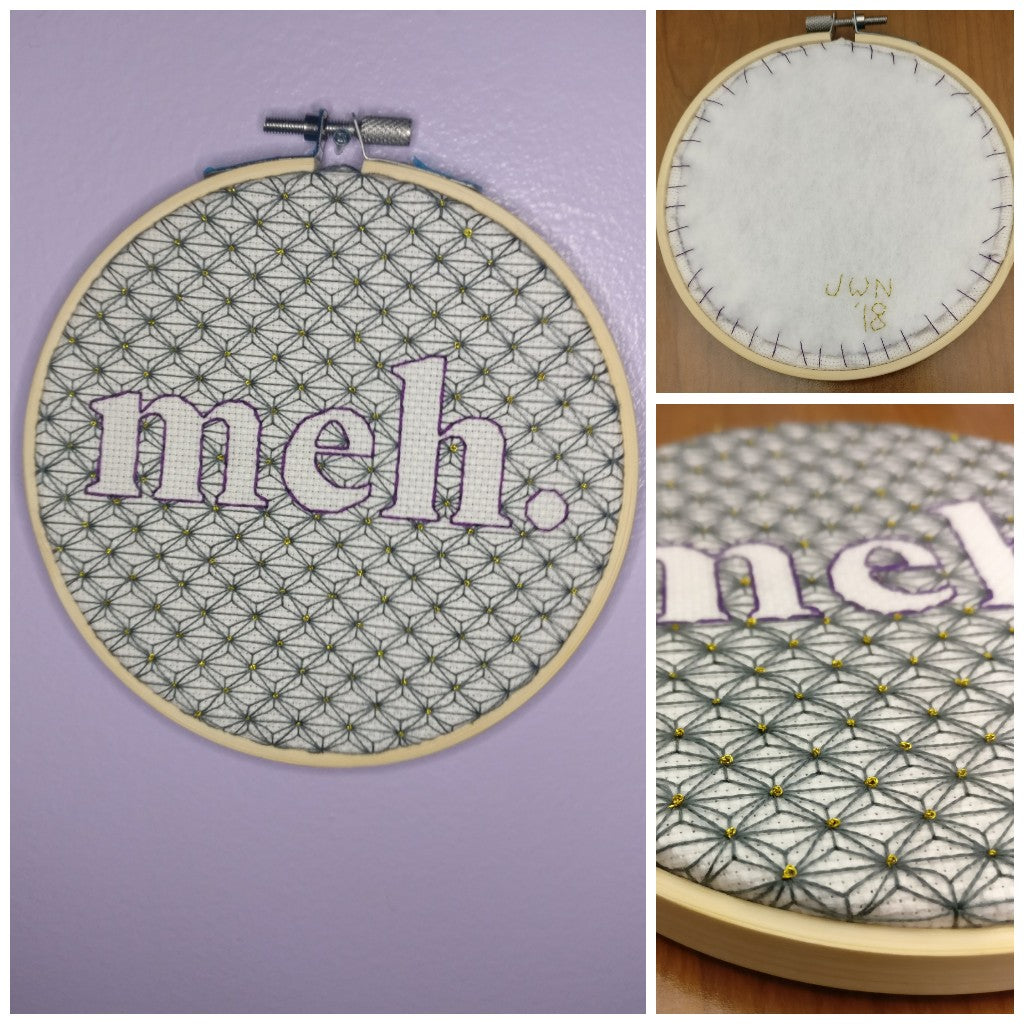 Shop my collections
Check my catalog for more patterns. I'm always trying to push myself to create new and inventive patterns like no other cross stitch designer.
Instant download

You will receive a link to download your PDF right after your payment is completed.

Satisfaction guarantee

I make my patterns to the highest quality, and if you have a concern, question, or feedback, please let me know. If I can't resolve it to your satisfaction I'll refund your purchase.