Subversive/inspirational cross stitch pattern - follow your stupid fucking dreams - PDF instant download
Regular price
Sale price
$11.99 USD
Unit price
per
Sale
Sold out
If you've ever worked in an office environment, you've almost certainly been exposed to your fair share of pseudo-inspirational bullshit. Trite stock photos extolling the virtues of teamwork, or the power of positive thinking, or encouraging you (despite the fact that before too long, you and everyone who ever knew you will be dead and forgotten, and then the earth will be swallowed by the sun during its death throes) to follow your stupid fucking dreams. Hack "art" pieces from the latter category almost always (for reasons which are entirely opaque) include images of arrows.
This pattern cuts through the bullshit and subtext and gets straight to the point: "Follow your stupid fucking dreams".
This will be perfect for the snarky person in your life who's just had it up to *here* with the toxic positivity that masquerades as inspiration in the office, on bumper stickers and shoddy t-shirts, and worst of all on motherfucking pinterstagram.
Details:
Formats: ZIP file containing 3 PDFs:
1pg color+symbols for digital devices

2pg color+symbols for printing

2pg symbols-only with contrasting backstitch
Size: 109x95 stitches (see images for sizing on different fabric counts)
Stitches used: full X, backstitch only
Colors: 23 DMC colors; no specialty threads
Difficulty: ⚫⚪⚪⚪⚪ Beginner/Easy
If you need help handling any of the stitches used in this pattern, check out my youtube tutorials.
Thank you to Lisa for the test stitch and excellent photos.
Dimensions

See graphic for finish sizing at different aida counts
Share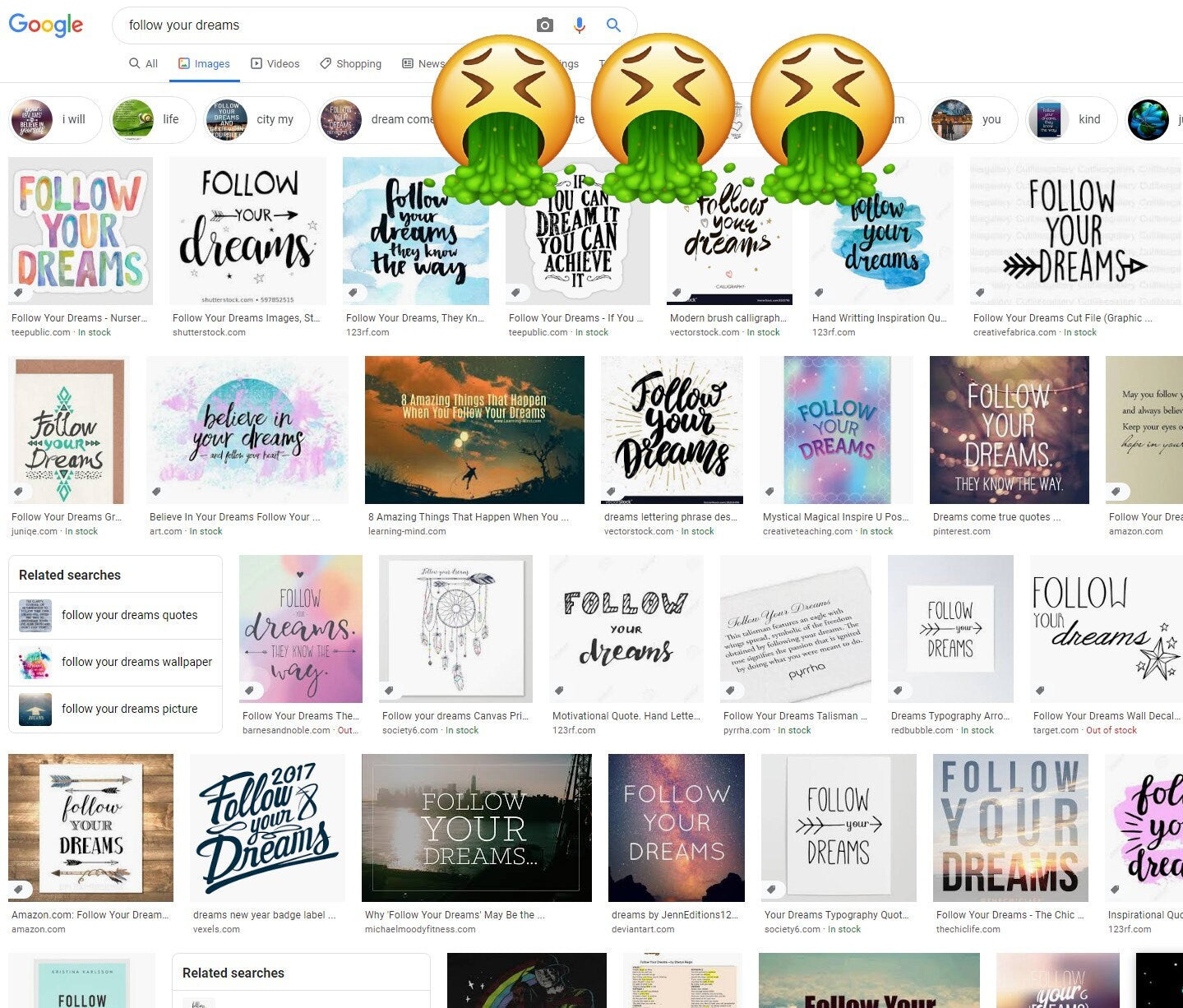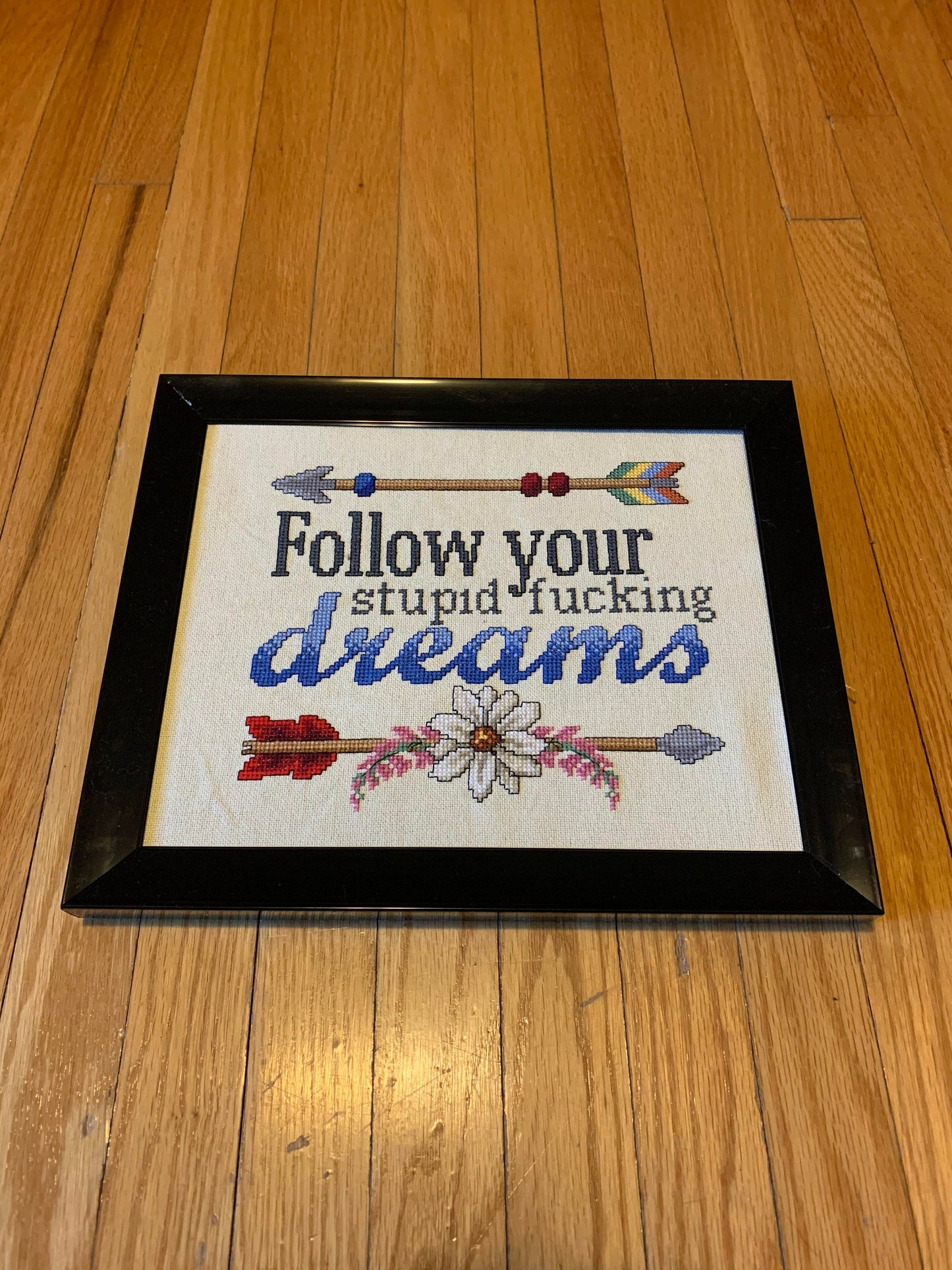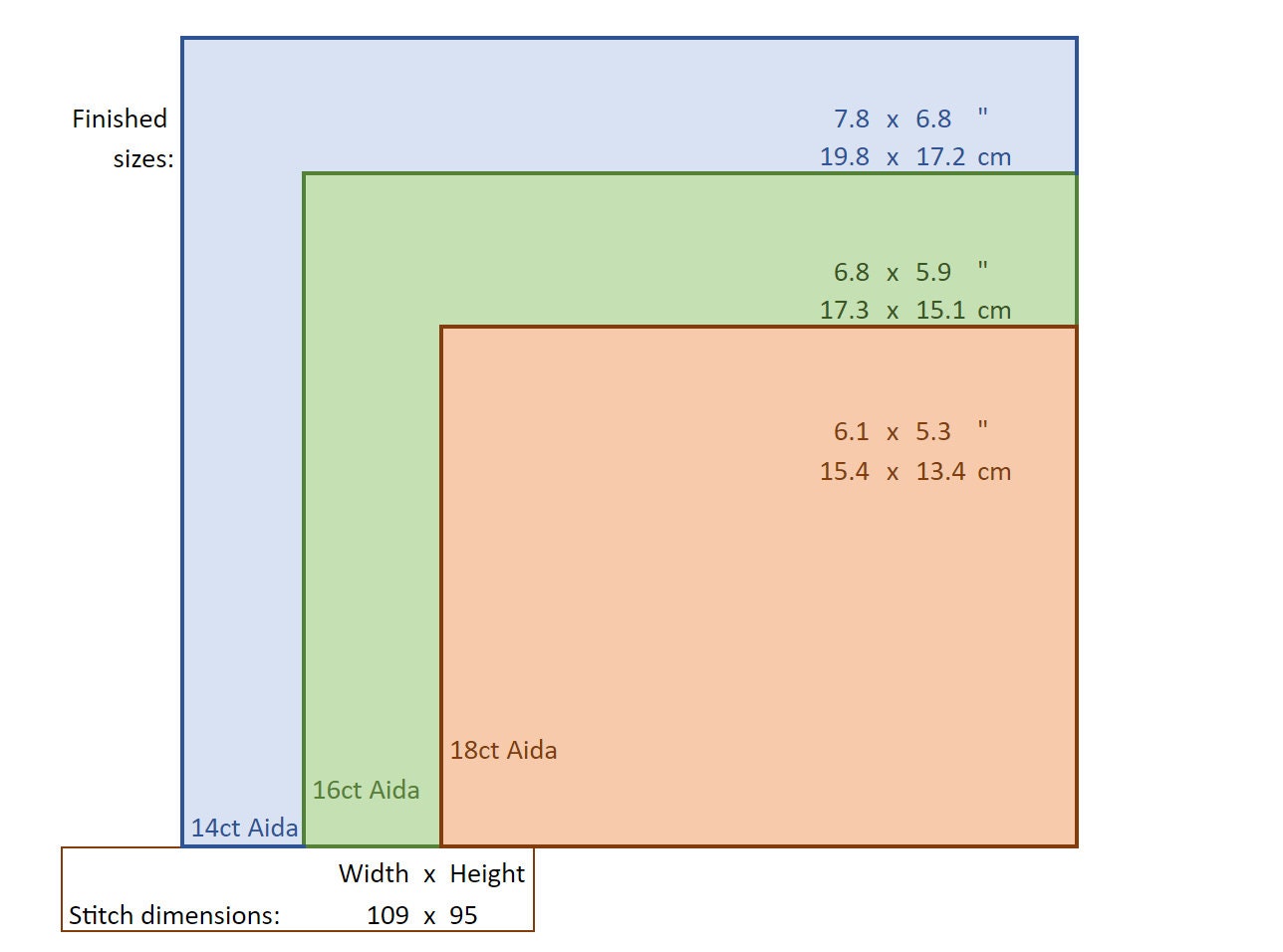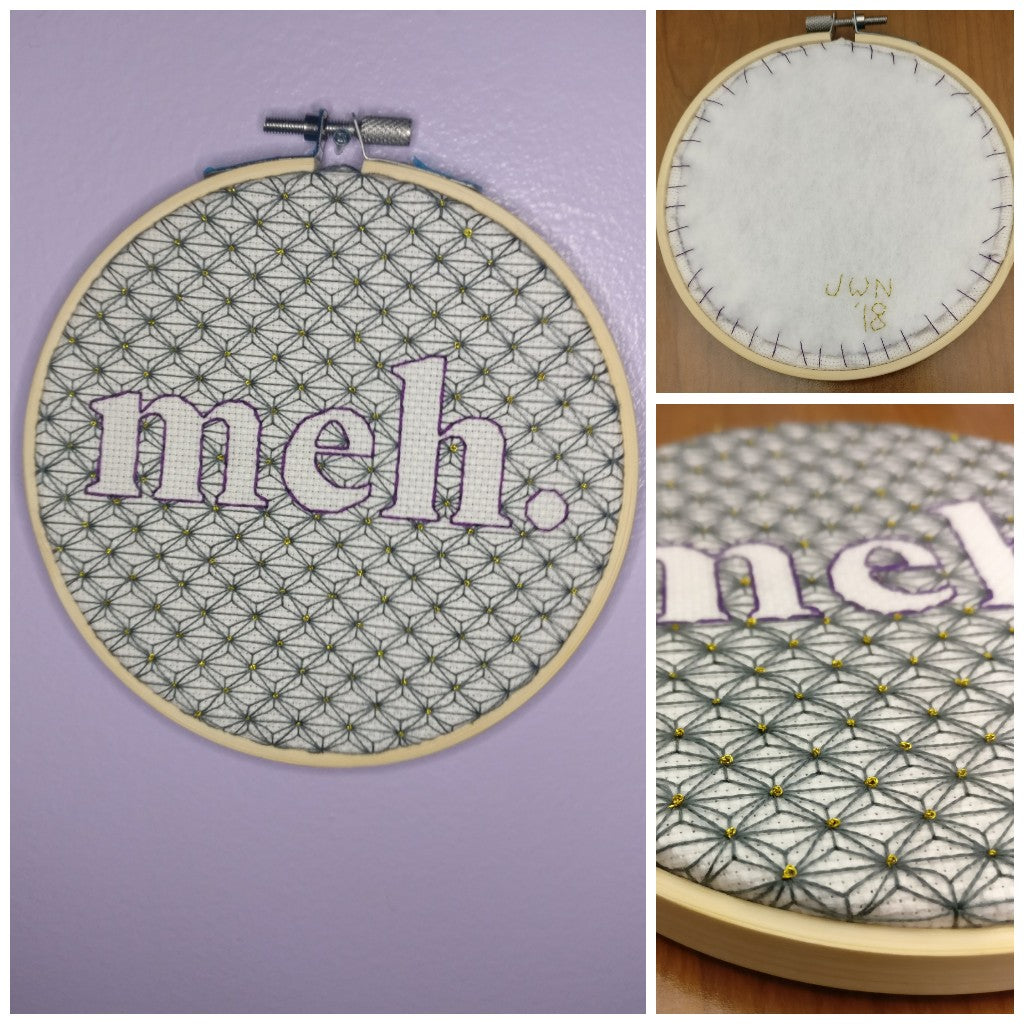 Shop my collections
Check my catalog for more patterns. I'm always trying to push myself to create new and inventive patterns like no other cross stitch designer.
Instant download

You will receive a link to download your PDF right after your payment is completed.

Satisfaction guarantee

I make my patterns to the highest quality, and if you have a concern, question, or feedback, please let me know. If I can't resolve it to your satisfaction I'll refund your purchase.