I Like Shy Guys with Big Dicks: Subversive, sexy, game sprite parody pattern for video game fans
Regular price
$6.99 USD
Sale price
$5.99 USD
Unit price
per
Sale
Sold out
When describing your ideal adult media to a new partner, it's important to be careful about capitalization. Otherwise, they might think you're into some really niche stuff and wind up on some sort of government watch list while trying to get you a present. For instance, if you're trying to tell your partner that you like "shy guys with big dicks," you want to make sure you don't capitalize those first two words, since that would result in some confusion and possibly a violation of Nintendo's trademark.
Inspired by just such a miscommunication, this cross stitch pattern is a parody of a popular video game character you may recognize. Though he comes a little better armed than you're probably accustomed to seeing.
Take a close look at those flowers, too. Eat your heart out, Georgia O'Keeffe.
Special thanks to Celia for the sample stitch, which is shown on 14ct aida in a 10" hoop. 
Details:
Formats: ZIP file containing NN PDFs:
1pg color+symbols for digital devices

2pg color+symbols for printing

2pg symbols-only with contrasting backstitch
Size: 102x124 stitches (see images for sizing on different fabric counts)
Stitches used: Full X, ¾-¼ combo, backstitch
Colors: 22 DMC colors, no specialty threads
Difficulty: ⚫⚫⚫⚪⚪ Moderate ( some fiddly backstitch and fractional stitches)
If you need help handling any of the stitches used in this pattern, check out my youtube tutorials.
Dimensions

See graphic for finish sizing at different aida counts
Share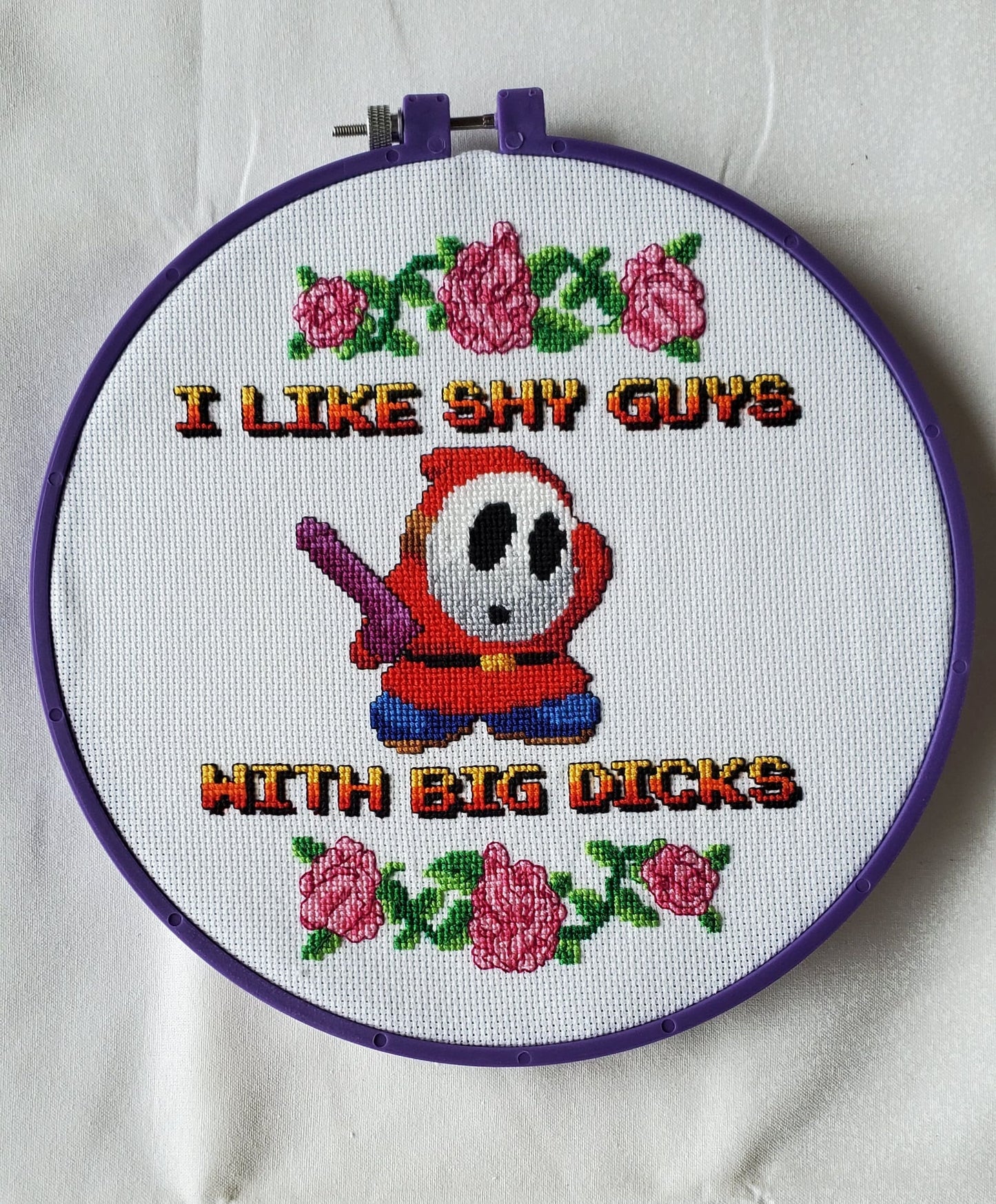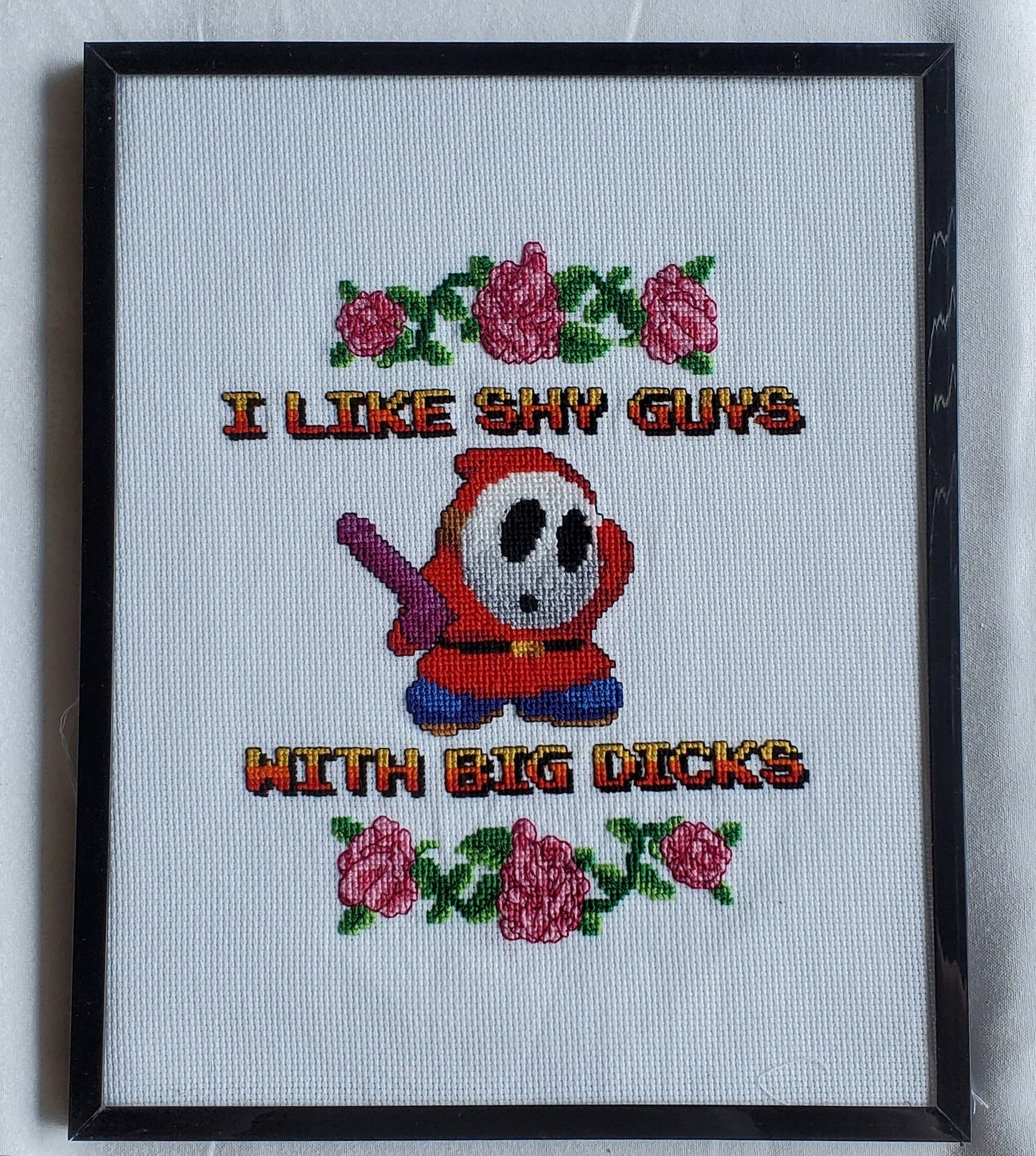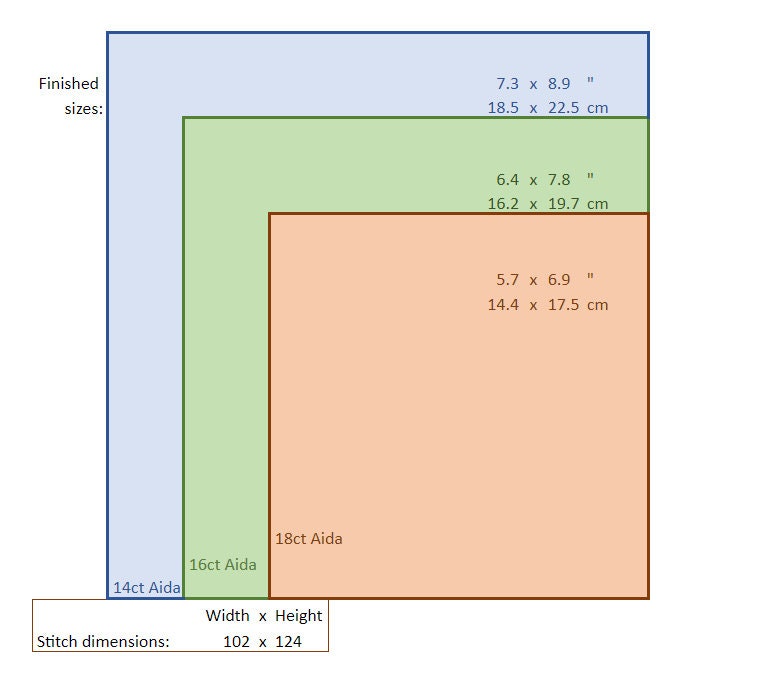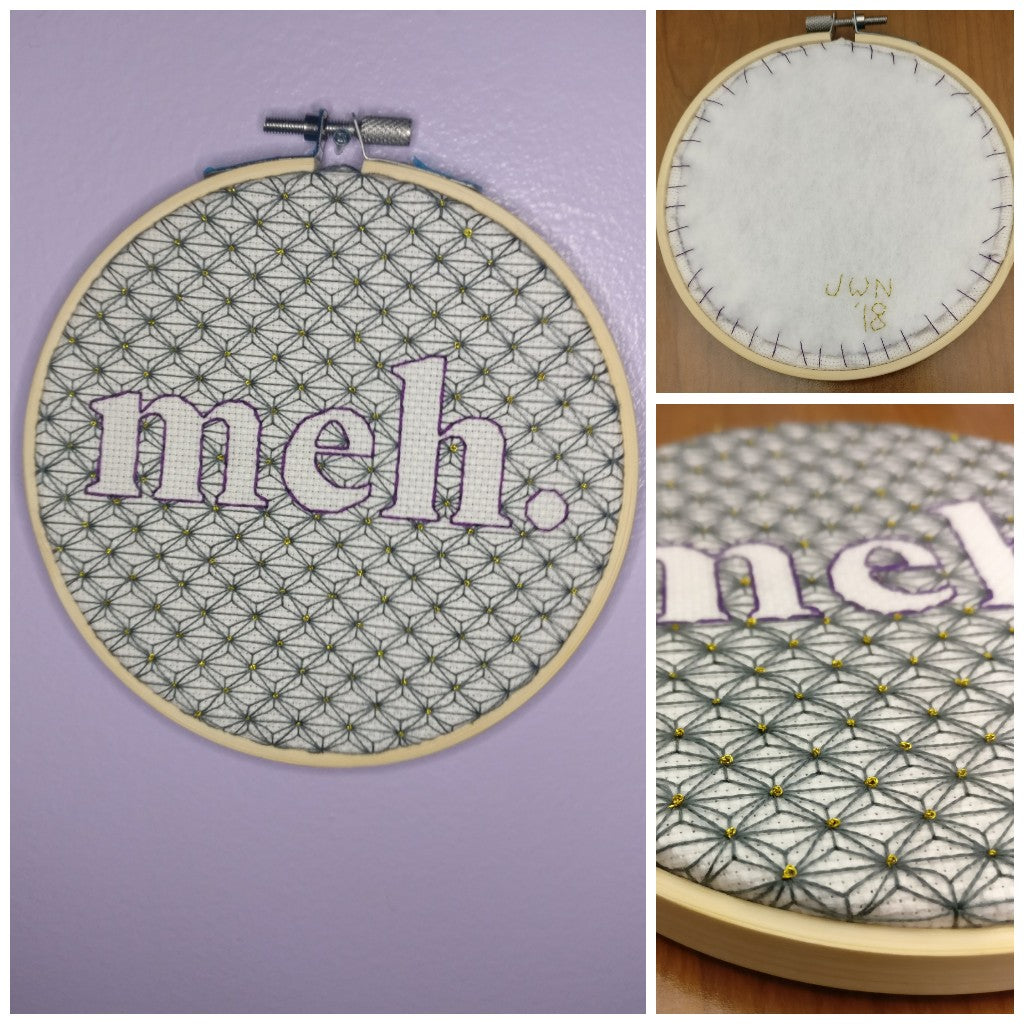 Shop my collections
Check my catalog for more patterns. I'm always trying to push myself to create new and inventive patterns like no other cross stitch designer.
Instant download

You will receive a link to download your PDF right after your payment is completed.

Satisfaction guarantee

I make my patterns to the highest quality, and if you have a concern, question, or feedback, please let me know. If I can't resolve it to your satisfaction I'll refund your purchase.