I Will Face God and Walk Backwards Into Hell Quaker inspired sampler cross stitch pattern - instant PDF download
Regular price
$7.99 USD
Sale price
$6.99 USD
Unit price
per
Sale
Sold out
Add a touch of humor to your cross stitching with our latest quaker-style sampler pattern! This design pays homage to traditional sampler patterns while adding a modern, blasphemous twist.
The pattern was based on a prompt from my patrons to create a pattern based only on the word "Obdurate". 
This got me wondering what the subtext of obdurate as opposed to, say, stubborn or obstinate or intransigent? So I did a little digging, and obdurate usually refers to someone who stubbornly refuses to change their wicked ways. "an obdurate sinner" was the sample phrase that M-W gave me.
So that got me thinking about people who were defiantly sinful (myself included, obvs) and the phrase "I will face god and walk backwards into hell" sprang into my mind. I've long wanted to do one of those more pseudo-quaker-style (or otherwise monochrome) samplers, and this seemed like the perfect chance, since the phrase is kinda the antithesis to the pious pap you so often seen on such samplers.
As far as I can tell, the phrase originates from a 2012 tweet by @Dril.
It is perfect for stitching enthusiasts with a sense of humor, who wants to bring a light-hearted feel to their home décor.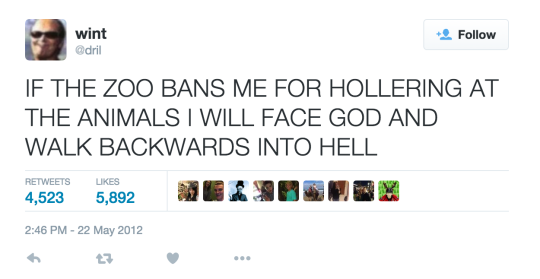 The pattern is suitable for both beginners and experienced stitchers and will be a perfect conversation starter for your home. Bring a smile to your face and those of your guests with this unique and playful quaker-style cross stitch sampler!
Many thanks to Heather (@lunaseabloom) for sharing her finish photo with me! She took a little bit of creative license with the colors, which is very easy to do with this pattern. It's easy to customize to match your preferred color scheme!
It's sized to fit an 11x14 picture frame on 14ct fabric. 
Details:
Formats: ZIP file containing:
1pg color+symbols for digital devices
4pg color+symbols for printing
4pg symbols-only
Size: 142x86 stitches (see images for sizing on different fabric counts)
Stitches used: full X only
Colors: 2 DMC colors
Difficulty: ⚫⚪⚪⚪⚪ Beginner (but pretty big!)
Dimensions

See graphic for finish sizing at different aida counts
Share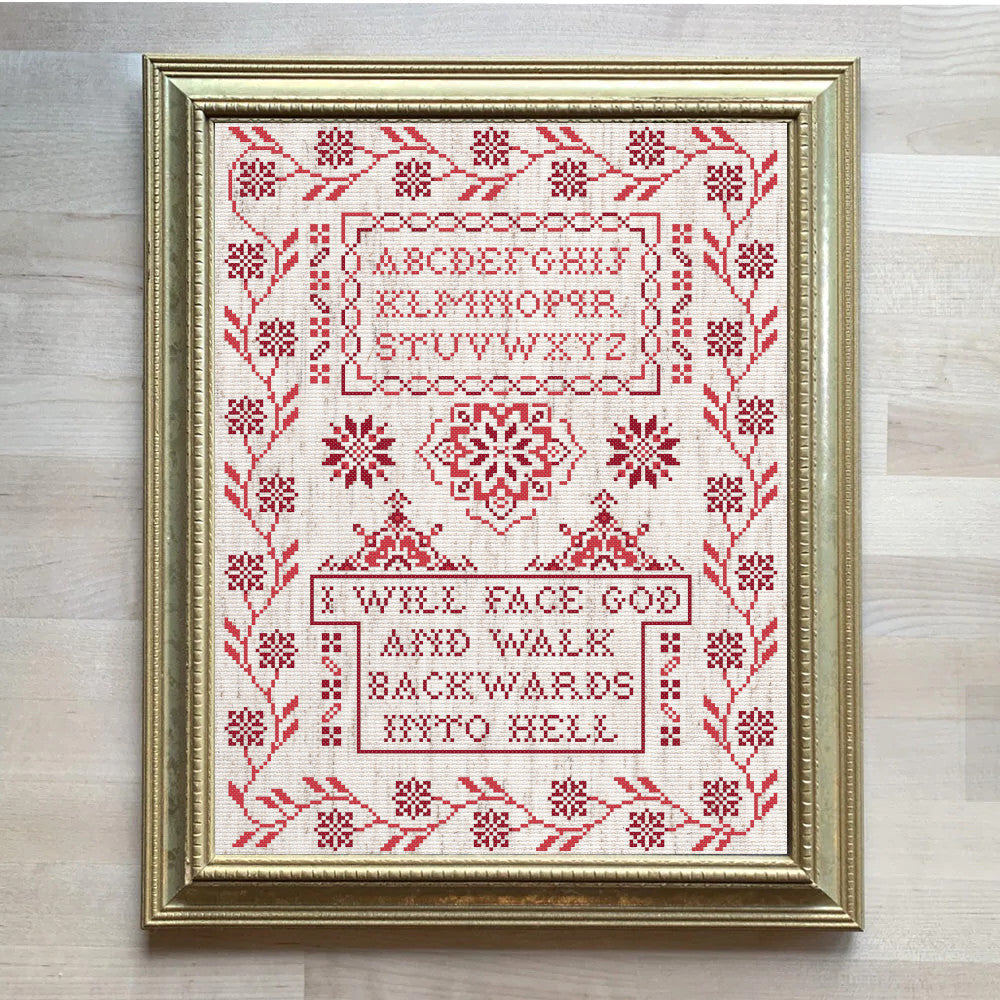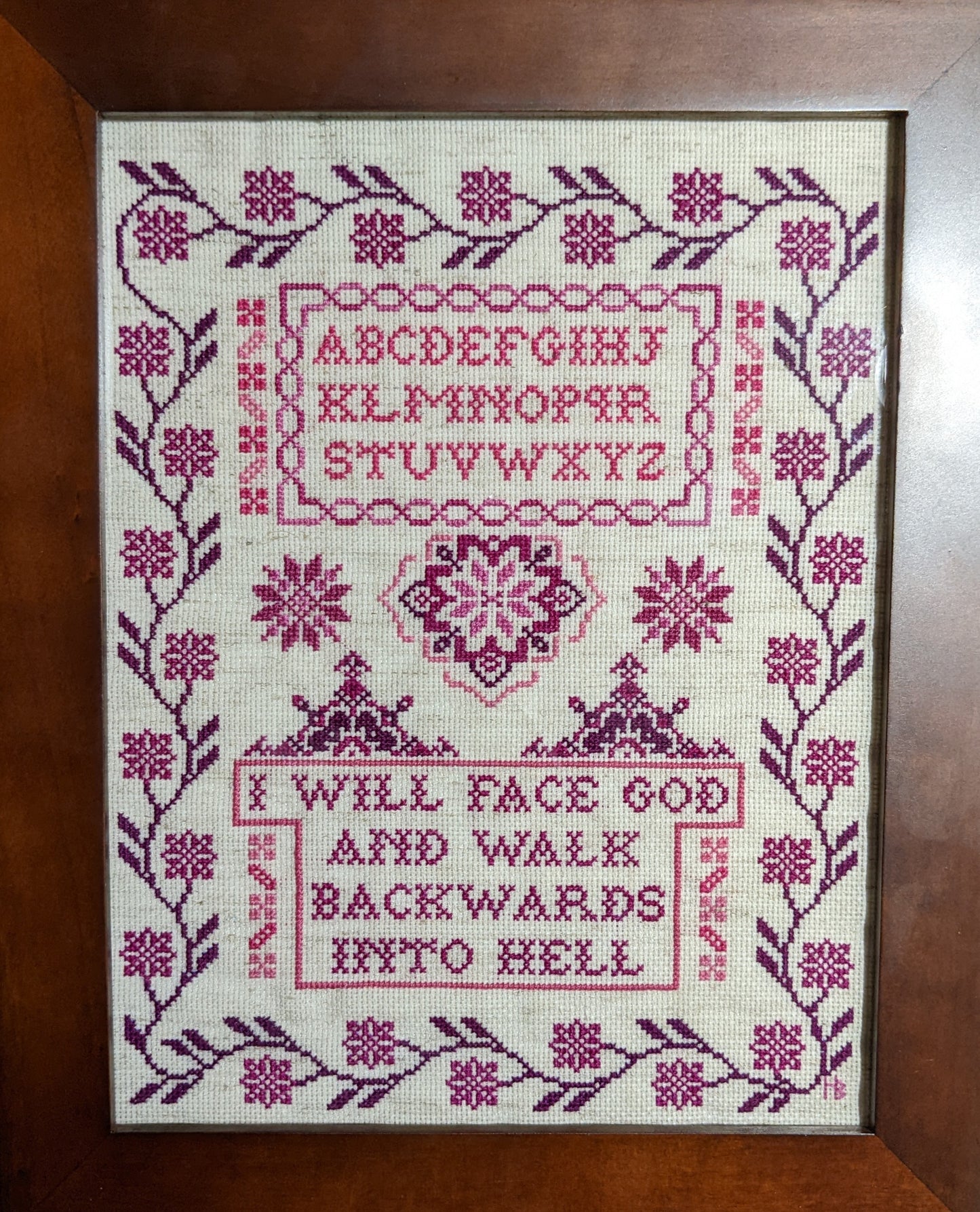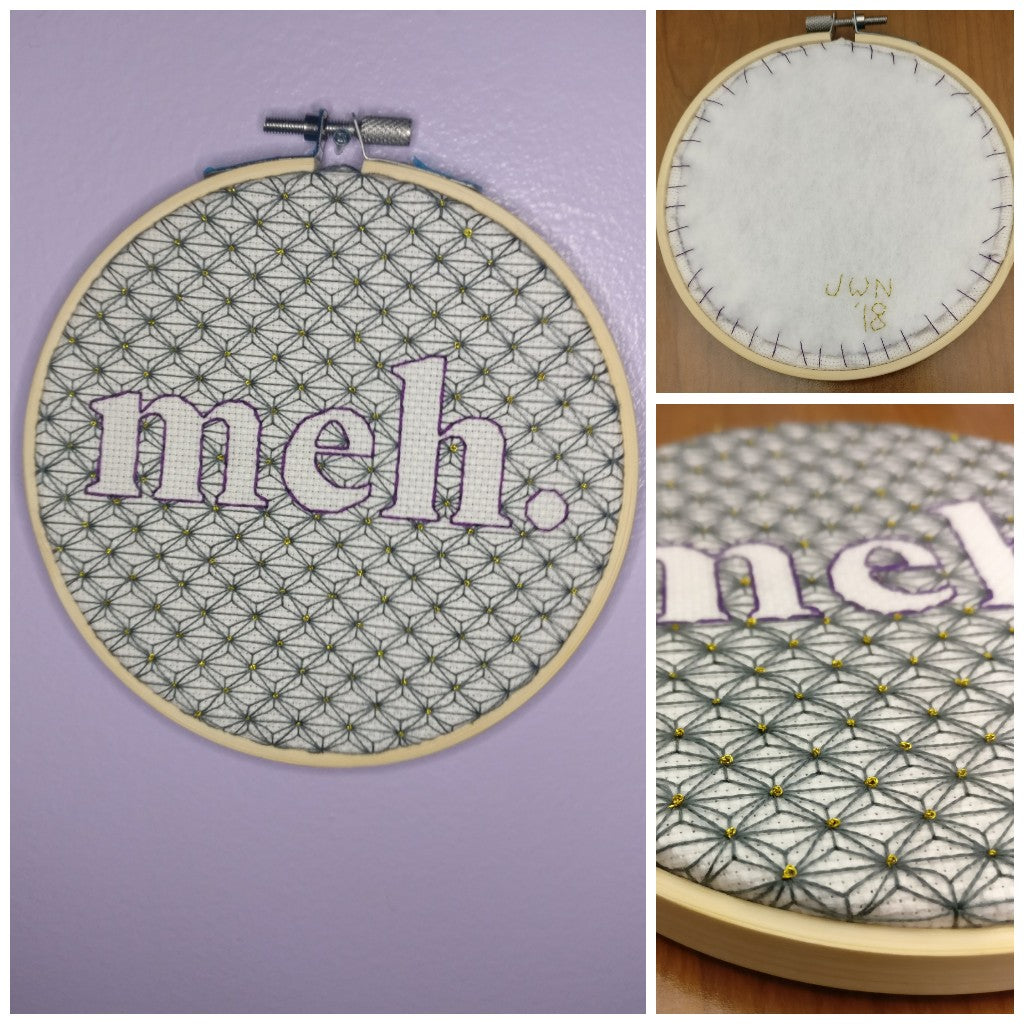 Shop my collections
Check my catalog for more patterns. I'm always trying to push myself to create new and inventive patterns like no other cross stitch designer.
Instant download

You will receive a link to download your PDF right after your payment is completed.

Satisfaction guarantee

I make my patterns to the highest quality, and if you have a concern, question, or feedback, please let me know. If I can't resolve it to your satisfaction I'll refund your purchase.