Die Mad About It subversive funny cross stitch PDF pattern
Regular price
$3.99 USD
Sale price
$3.49 USD
Unit price
per
Sale
Sold out
Die Mad About It.
It became the rallying cry of women (and others for whom pregnancy is a health concern) who are sick of having to couch the arguments for their access to birth control in terms of edge cases, like medical necessity.
The truth is, people have sex—and treating pregnancy, childbirth, and child-rearing as punishment for violating bullshit puritan taboos about sex is pretty fucked up if you think about it. Popularized by a much-circulated tweet from Melanie Dione (@beauty_jackson), the slogan "Die Mad About it" is a rejection and a repudiation of kowtowing to these puritan ideals when making arguments in favor of access to birth control.
If conservative asshats don't like that women are having sex without the "punishment" of motherhood, they can just fucking die mad about it. Preferably sooner rather than later.
The pattern features classic Victorian elements and adornments, flanked by a month's worth of birth control pills and a couple of copper IUDs. The metallic thread used for those is much more fun in person than any picture can do justice to. If you used a colored aida like pink instead of the antique I used for the sample stitch, you could make the IUD strings white instead of the blue we used. Stitched on 14ct aida, it fits perfectly in a 4"x6" frame.
Details:
ZIP file containing 2 PDFs - 1 color and symbols pattern for easy reference black and white symbols-only version with backstitch guide, plus a high-res jpg scan of a completed stitch for easy reference
DMC color chart. 6 colors
Difficulty: ⚫⚫⚪⚪⚪ moderate/low (some tricky 3/4 stitch clusters)
Stitches used: cross stitch, 3/4 stitch, backstitch 
Dimensions

See graphic for finish sizing at different aida counts
Share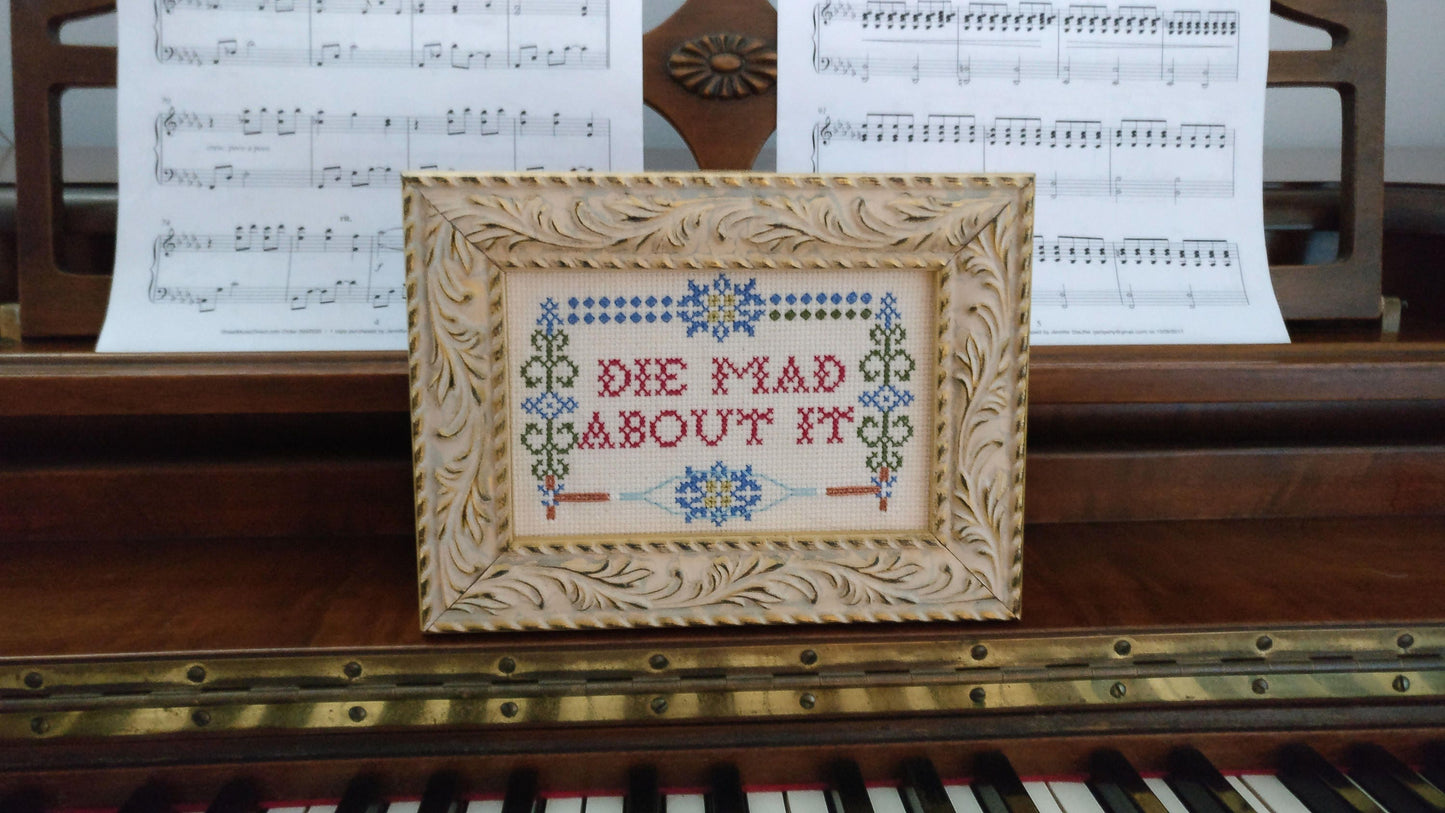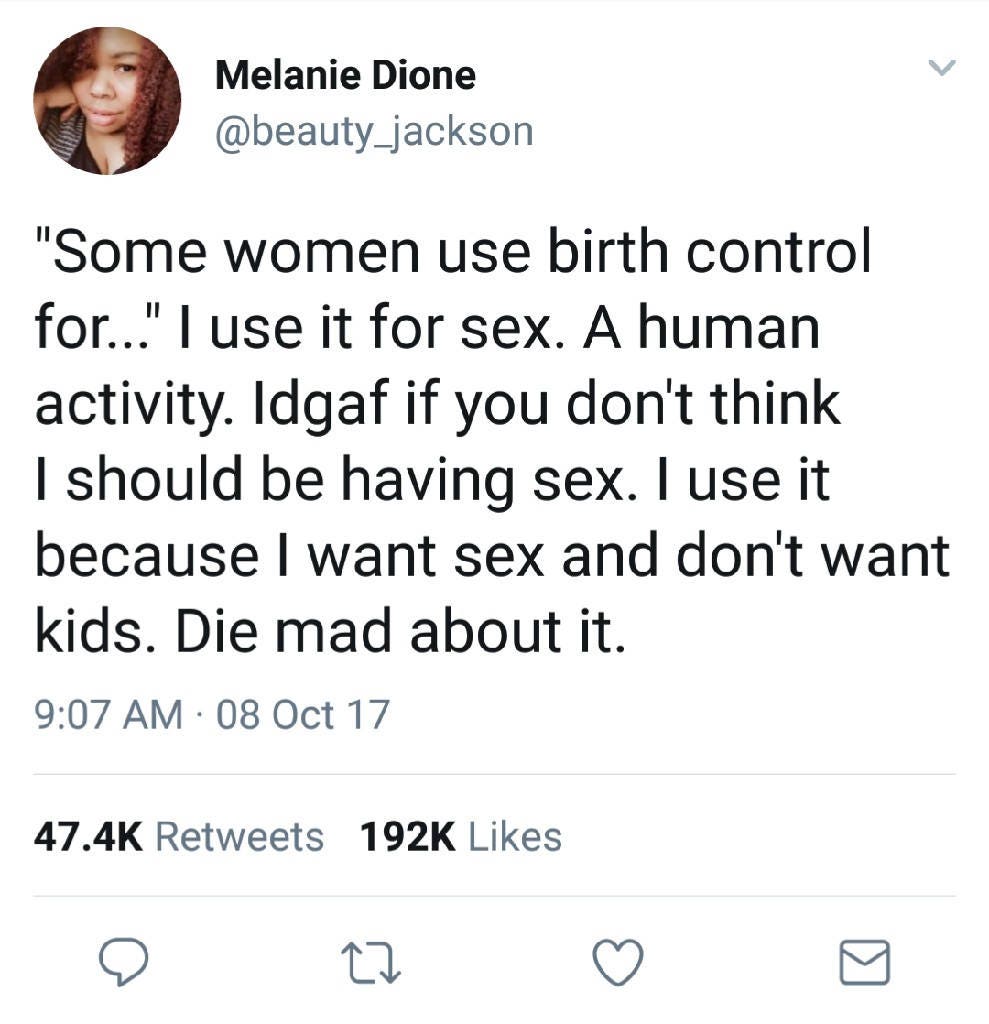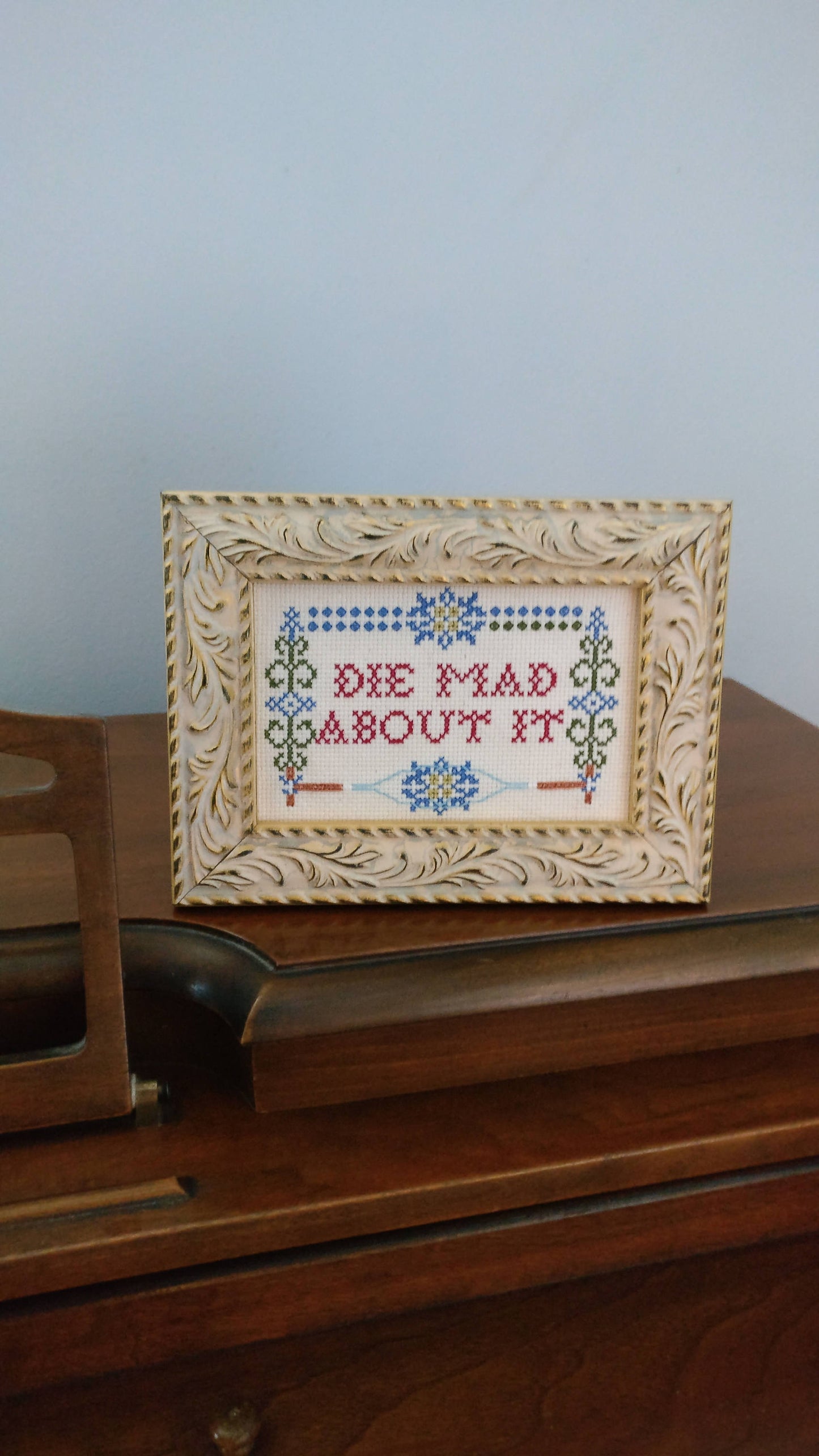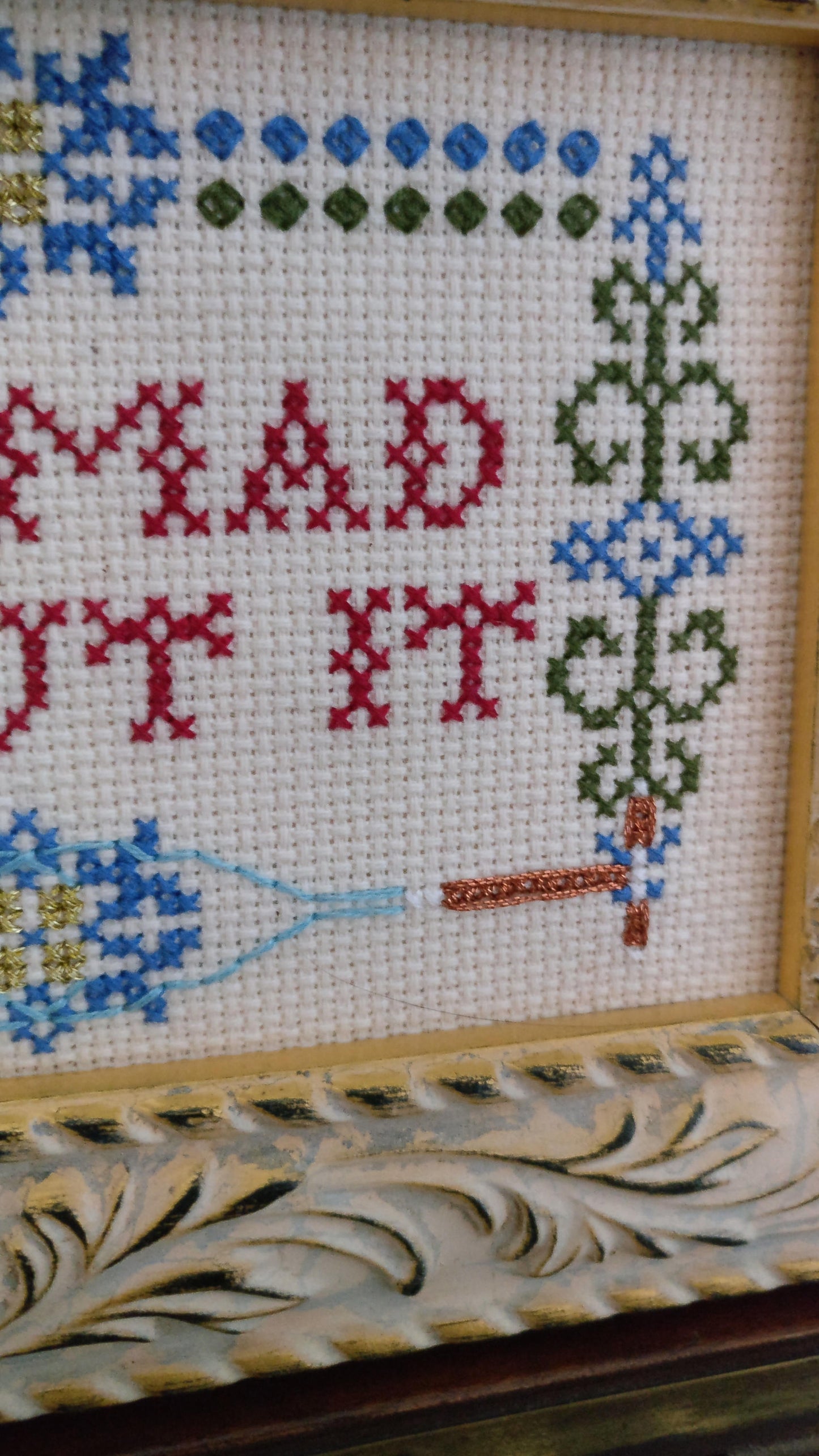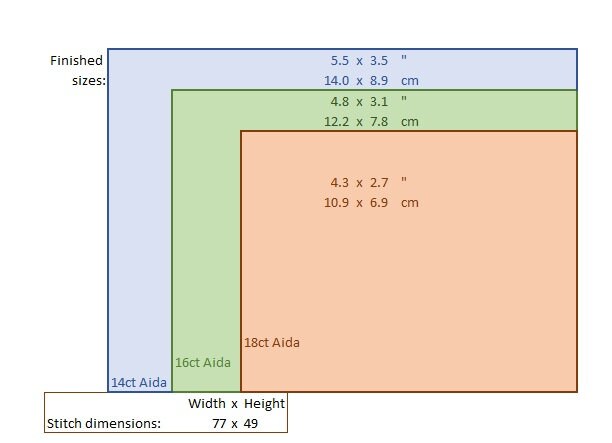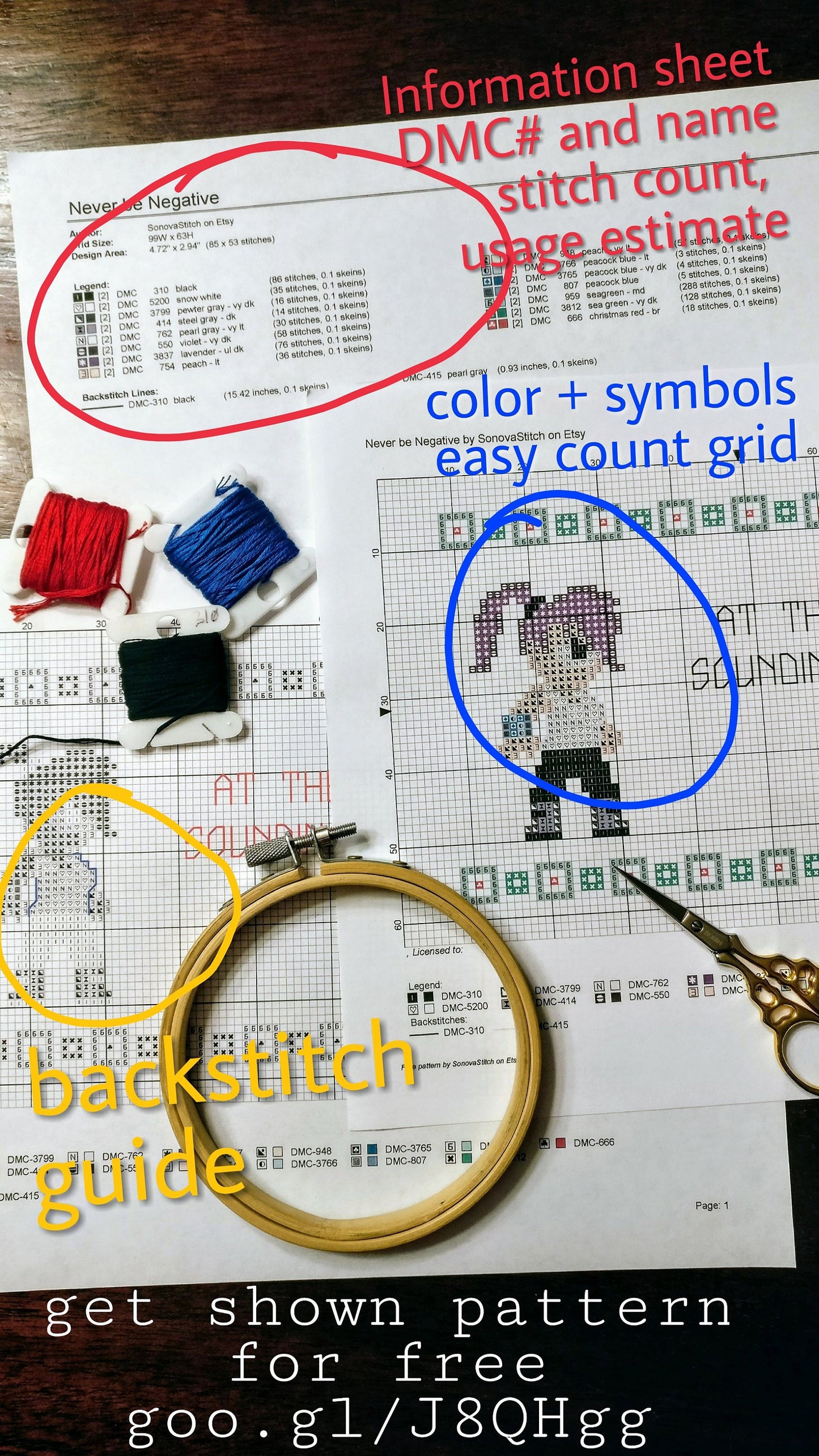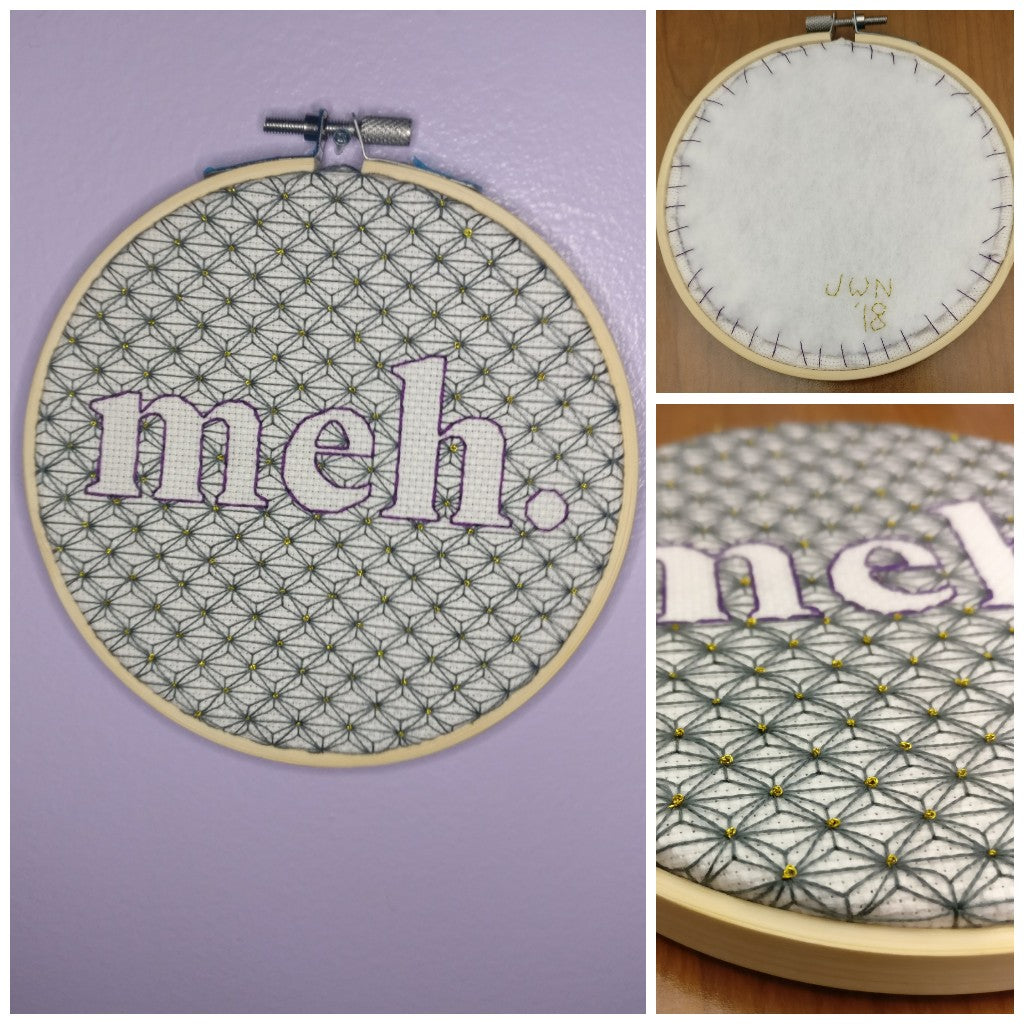 Shop my collections
Check my catalog for more patterns. I'm always trying to push myself to create new and inventive patterns like no other cross stitch designer.
Instant download

You will receive a link to download your PDF right after your payment is completed.

Satisfaction guarantee

I make my patterns to the highest quality, and if you have a concern, question, or feedback, please let me know. If I can't resolve it to your satisfaction I'll refund your purchase.