Luxury wooden D20 inspired Marquetry Needleminder
Regular price
$25.00 USD
Sale price
$22.50 USD
Unit price
per
Sale
Sold out
Free US shipping
These handmade marquetry needle minders are the ultimate in stitching luxury and enjoyment. There is literally nothing like them in the world.

Each minder is pieced together from precision cut wood veneers, with different colors of stain. Varying the direction of the wood grain creates the distinctive wood shimmer for which marquetry work has been prized throughout the centuries. Photographs cannot capture the subtle beauty of the shimmering variegated grain of the wood.

After being painstakingly pieced together by hand with the powerful neodymium magnet enclosed inside, I glue the layers of wood together, then apply three coats of polyurethane varnish over the course of two days for an attractive, durable finish that will last a lifetime. The magnets are strong enough to hold needles, scissors, or even excess fabric. Each also includes a coordinating wooden back piece (not just a bare magnet or piece of metal as is so common among lower-quality minders).

Actual customer reviews for my luxury marquetry minders:

"This is the best needle minder… it's **incredibly** strong as well as gorgeous! The craftsmanship is amazing and far exceeded any expectations I had."

"Exquisite craftsmanship exactly as Described well worth the price. Extremely satisfied and will use For years to come."

"GORGEOUS needleminder. very unique. well worth the price."

"The magnets are very strong and I never lose my needles. The small detail is amazing and the finish is top quality."

"The item is very well designed. It's functional and also super cool. I'm already using it and don't know how I ever cross stitched without one of these!"

"This needle minder is absolutely stunning!!! It's so incredibly detailed."

These needleminders have no equal--or even rival--anywhere in the world, making them an ideal and distinctive gift for the cross stitching, embroidery, crewel, needle felting, or quilting enthusiast in your life, even if that enthusiast with excellent taste happens to be you.

The design of these needleminders is of an abstraction of the overhead view of an icosahedron- the shape that makes a 20-sided die. The Icosahedron is also one of the platonic solids, and an extremely important shape in sacred geometry.
The piece's beauty is sure to be a joy to you every time it graciously holds your needle while you trim a thread end or move your embroidery hoop. And the magnets inside are so strong (with 8lbs of pull force each) that you never have to worry about whether your needle will be secure.

These are meticulously handmade in small batches, so quantities will be limited and restocking times will be long. If I don't have enough stock send me a message and I will arrange a preorder for you.

Dimensions

See graphic for finish sizing at different aida counts
Share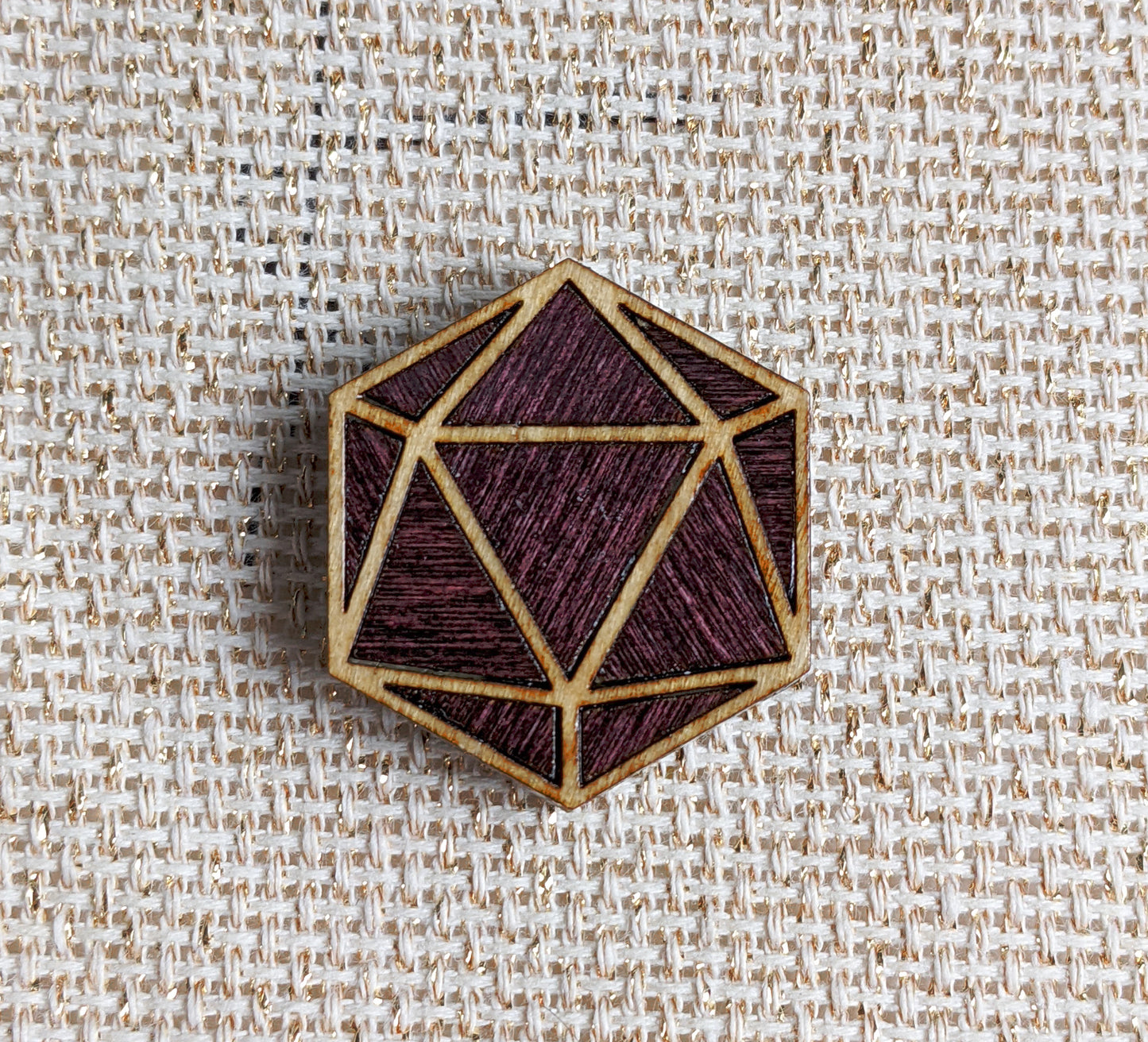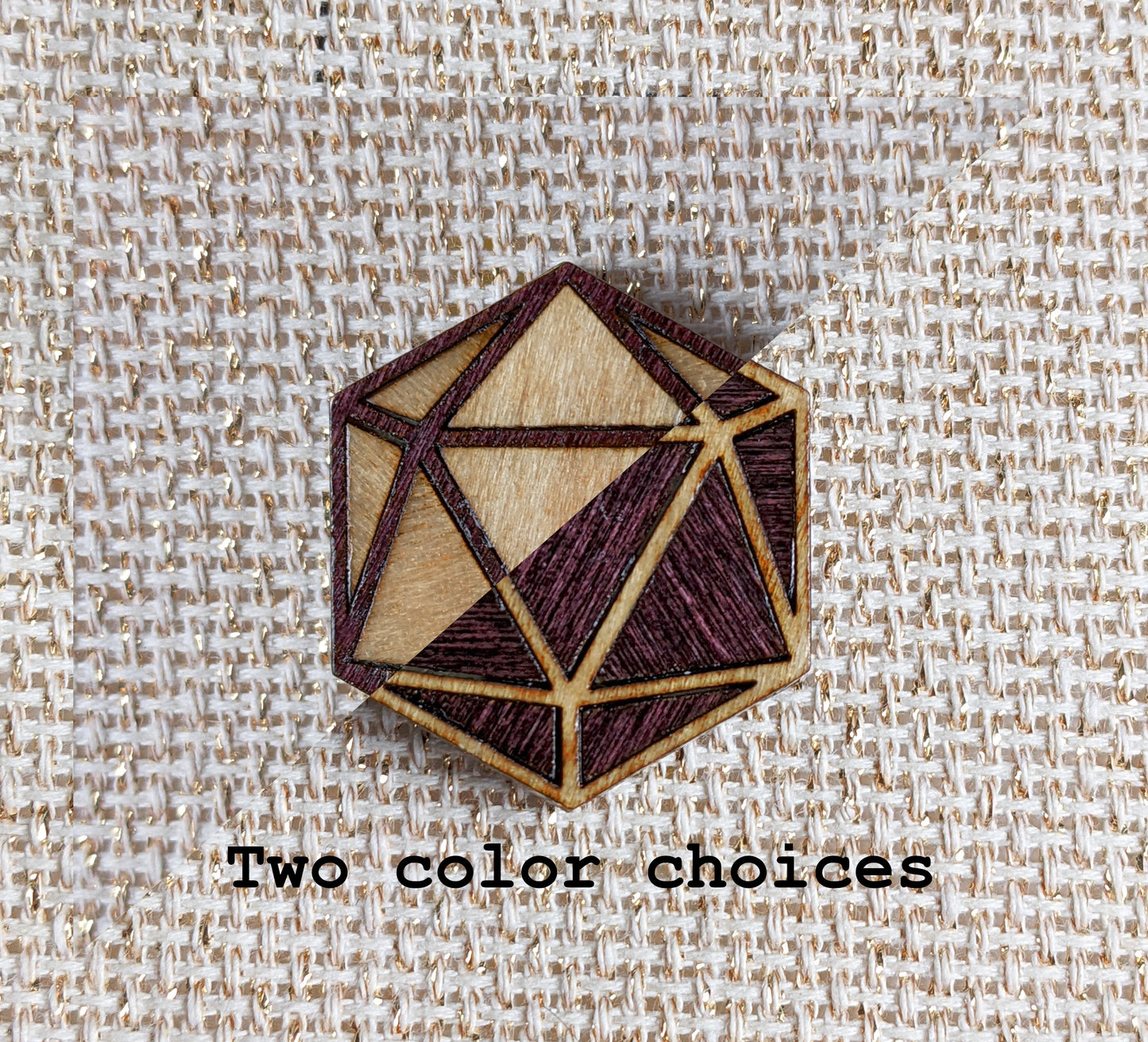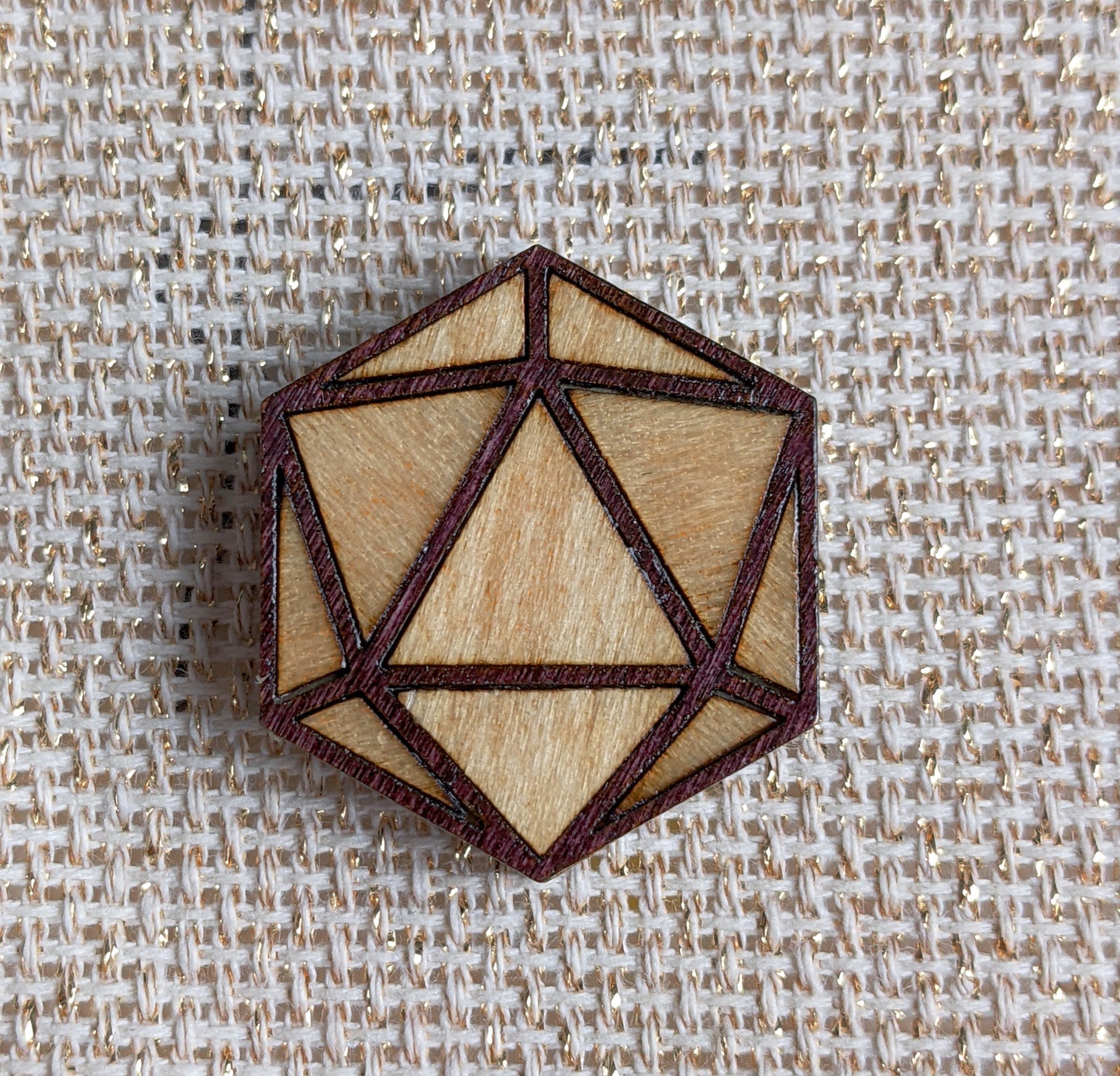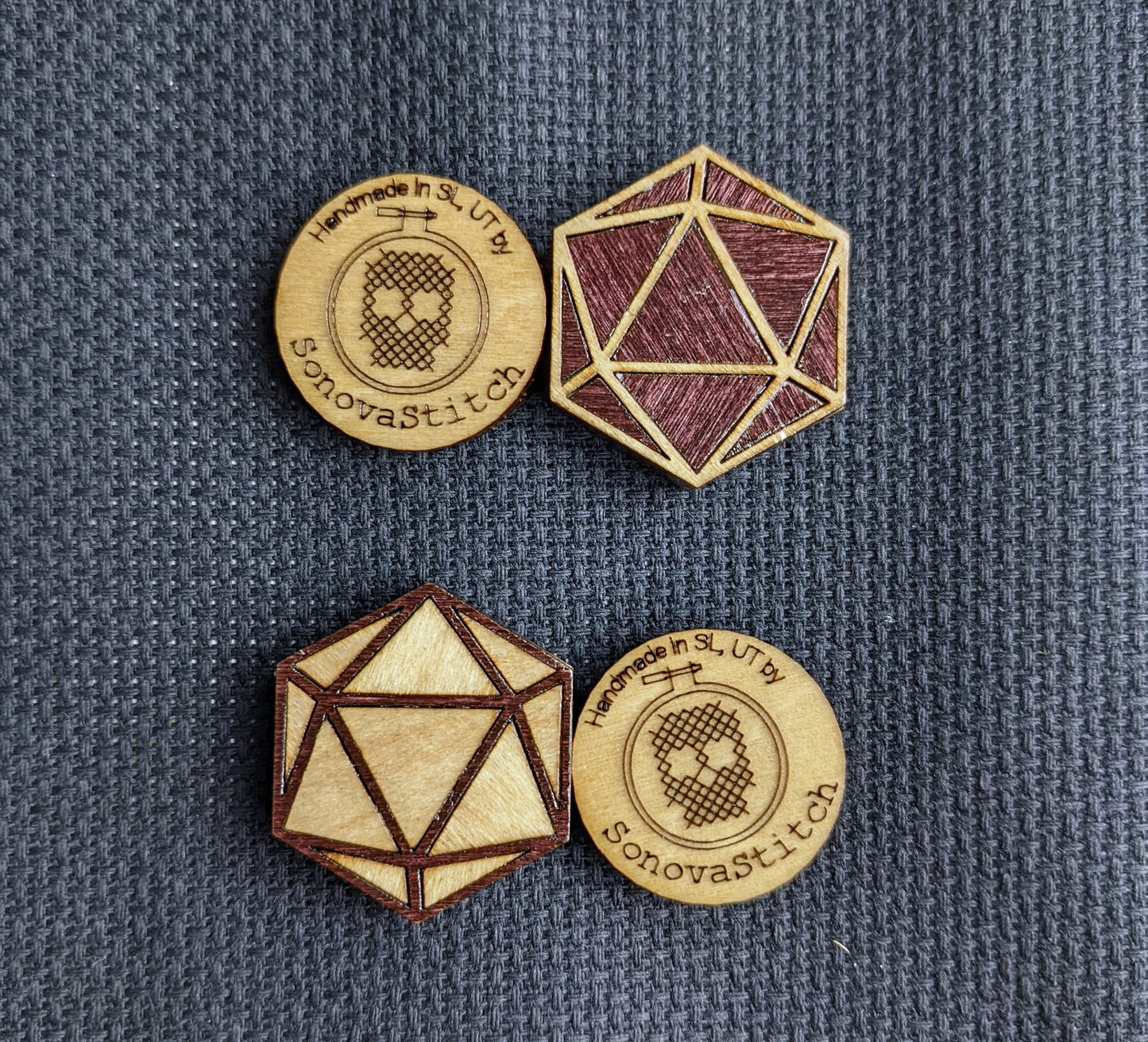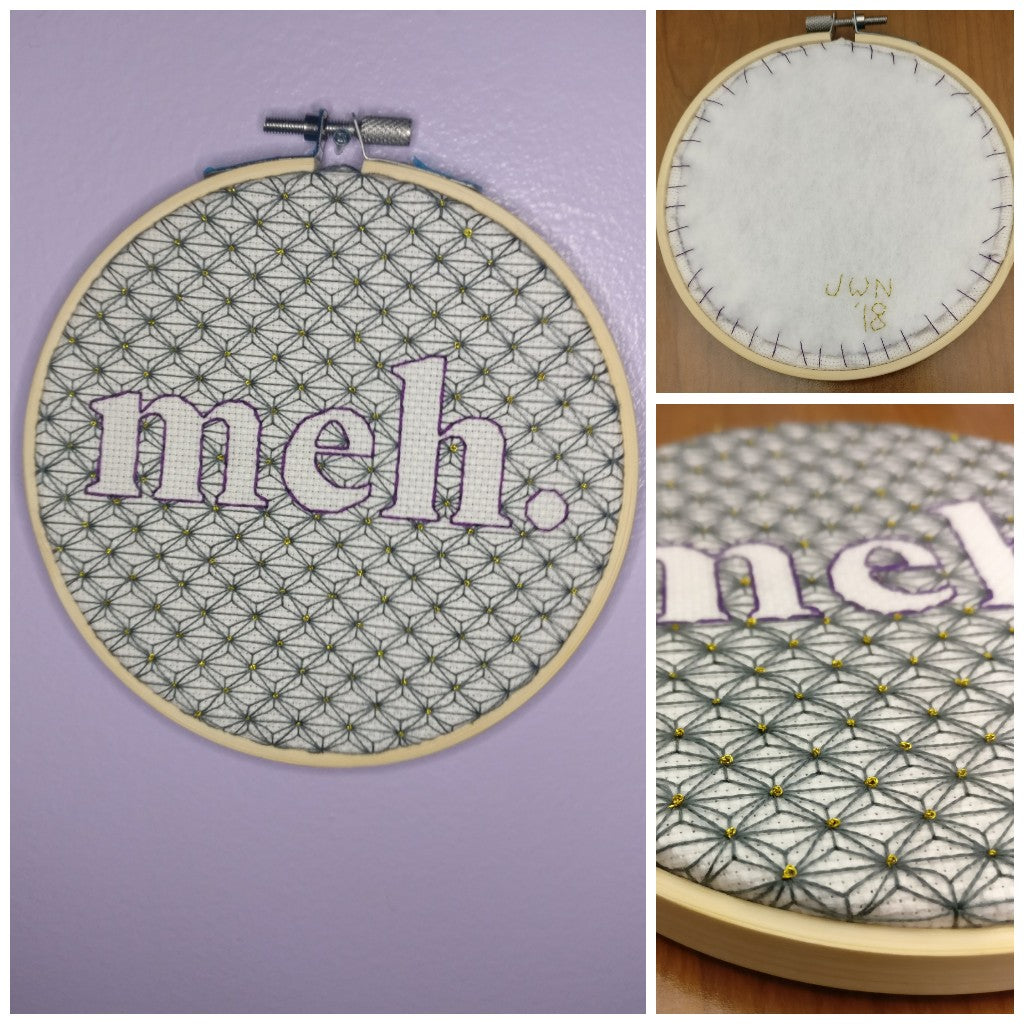 Shop my collections
Check my catalog for more patterns. I'm always trying to push myself to create new and inventive patterns like no other cross stitch designer.
Instant download

You will receive a link to download your PDF right after your payment is completed.

Satisfaction guarantee

I make my patterns to the highest quality, and if you have a concern, question, or feedback, please let me know. If I can't resolve it to your satisfaction I'll refund your purchase.