Cancel Culture - CoViD-19 PDF Cross Stitch Pattern
Regular price
Sale price
$3.49 USD
Unit price
per
Sale
Sold out
I created this pattern in the early days of 2020, but Etsy pulled it down, saying it was exploitive (whatever the fuck that means) so it's been mostly available only to my patrons since then. 
It's based on one of the more common illustrations of the SARS-CoV-2 virus that the CDC circulated during the early days of the pandemic. I tried to maximize the amount of detail without making the stitch too huge. 

The red parts are glycoproteins that form the "crown" for which coronaviruses are named.
The orange parts are hemagglutinins which help the virus bind to cells.
The gray envelope is the phospholipid layer which protects the RNA contained within. This is the part of the virus that is easily destroyed by the most powerful weapon we have against viral infections: soap and water.
Wash your damn hands, wear a mask if you're sick, and GET THE GODDAMN VACCINE, IF YOU CAN.
These colors are only for illustrative purposes from the CDC depiction. You can make them whatever colors you have available.
The sample stitch here is shown on 14ct aida in a 3.5x5" frame
Details:
Format: 1 ZIP file containing 2 PDFs - color&symbols and symbols-only
Size: 43x54 stitches (see images for size)
Size (virus only): 43x45 stitches (3.07 x 3.2 inches on 14ct)
Colors: 6 DMC
Stitches: Full X, backstitch, French knots (see my fool-proof method for those if that scares you!)
Difficulty: ⚫⚪⚪⚪⚪ Easy (if you follow my French knot method!)
Dimensions

See graphic for finish sizing at different aida counts
Share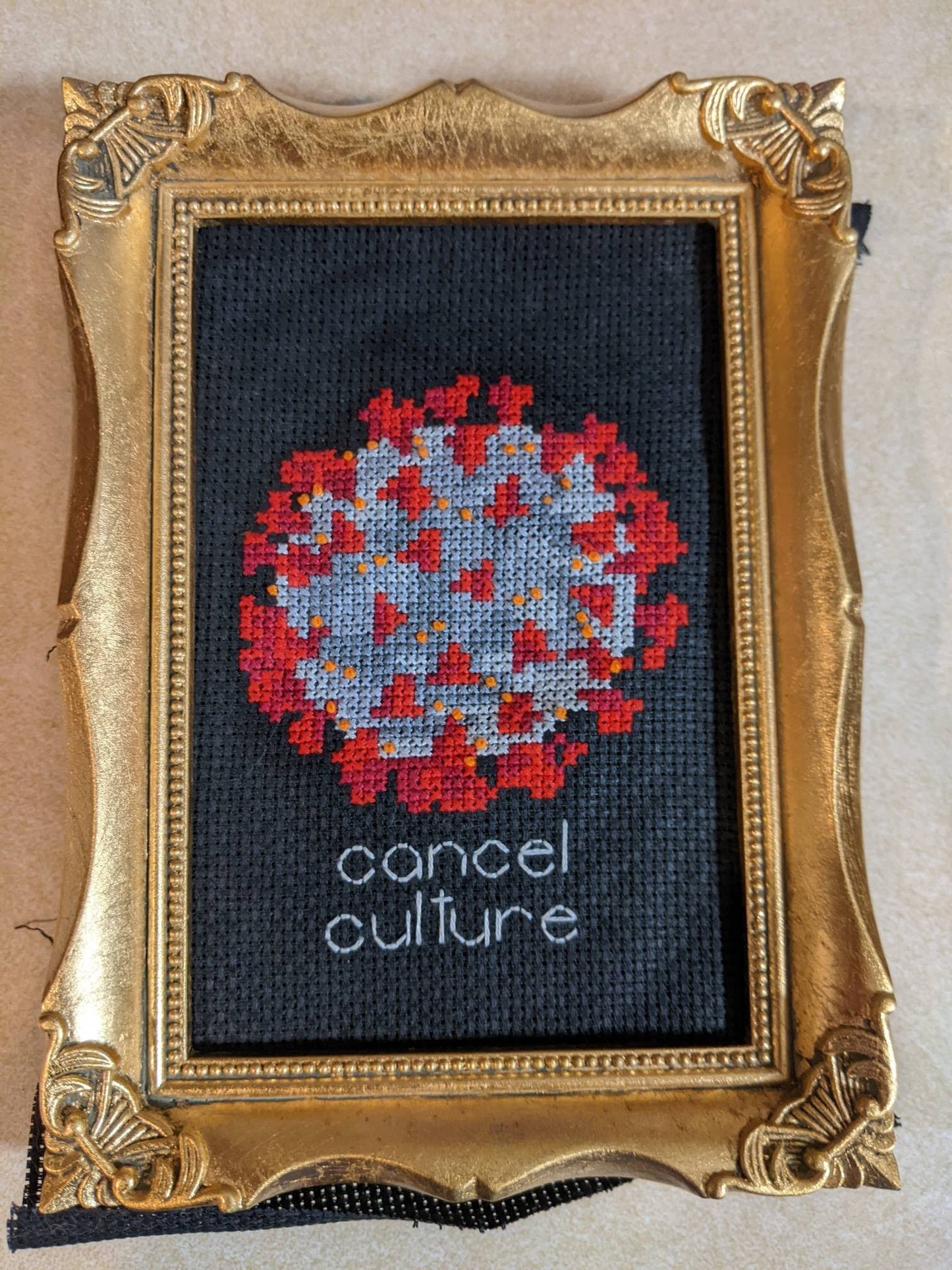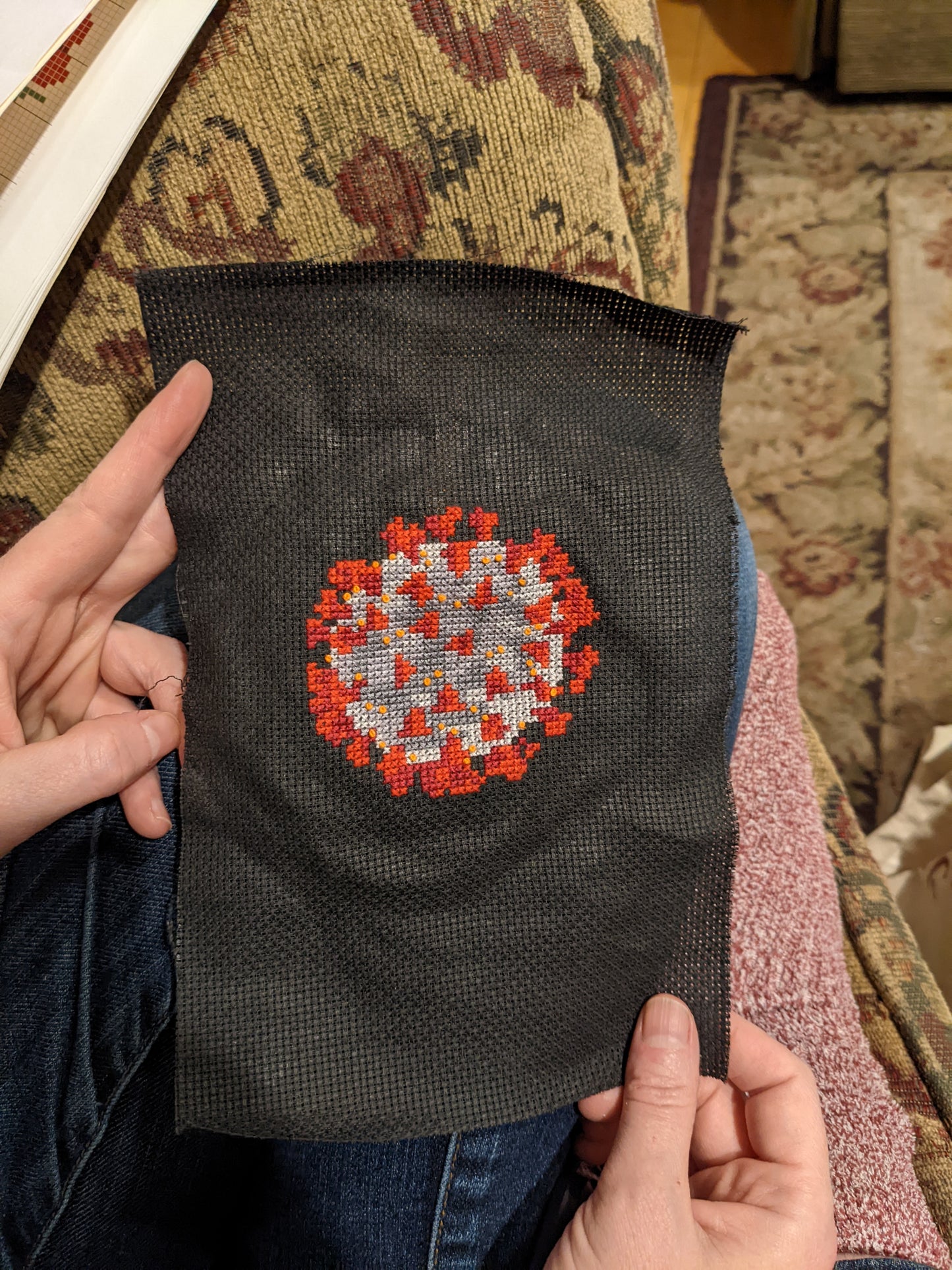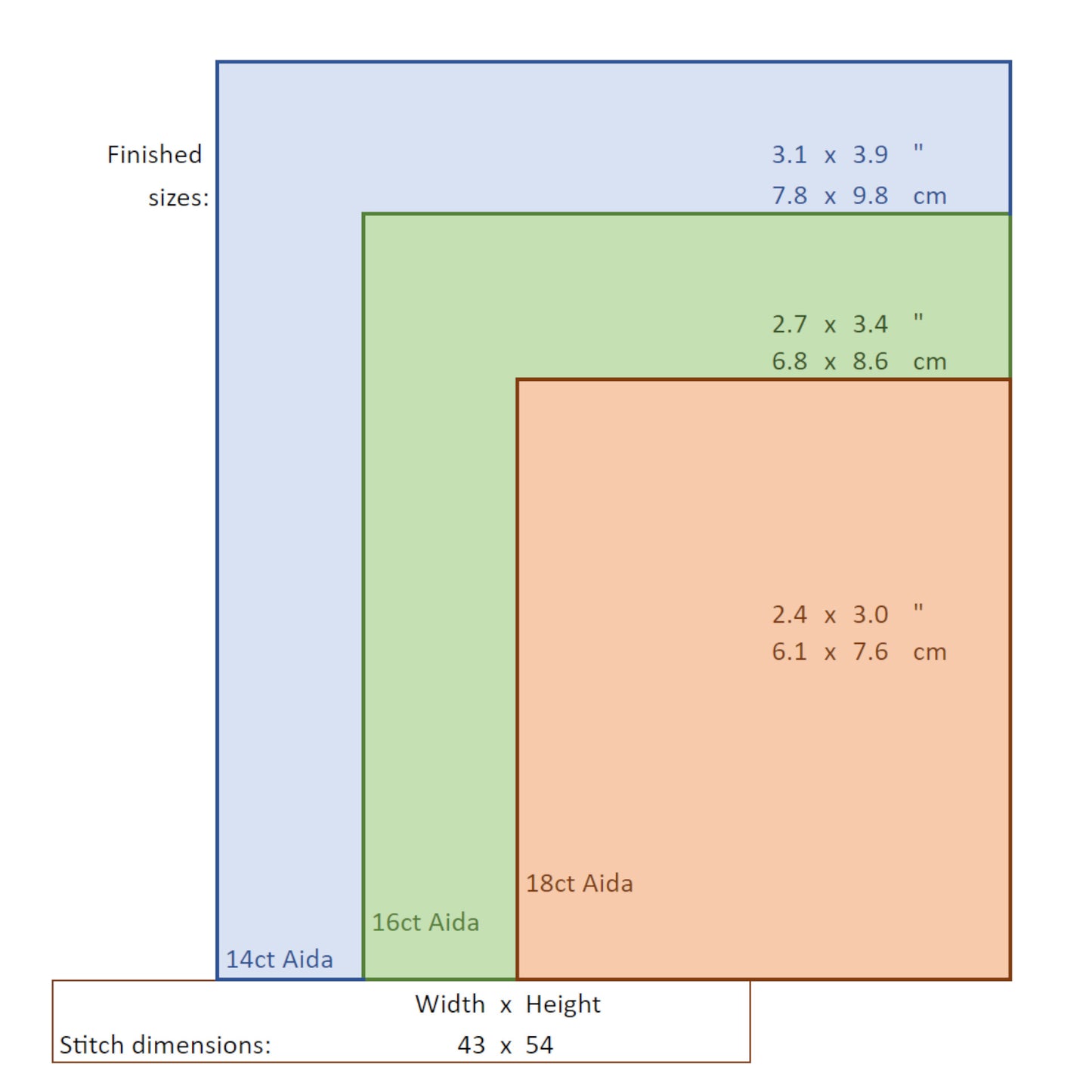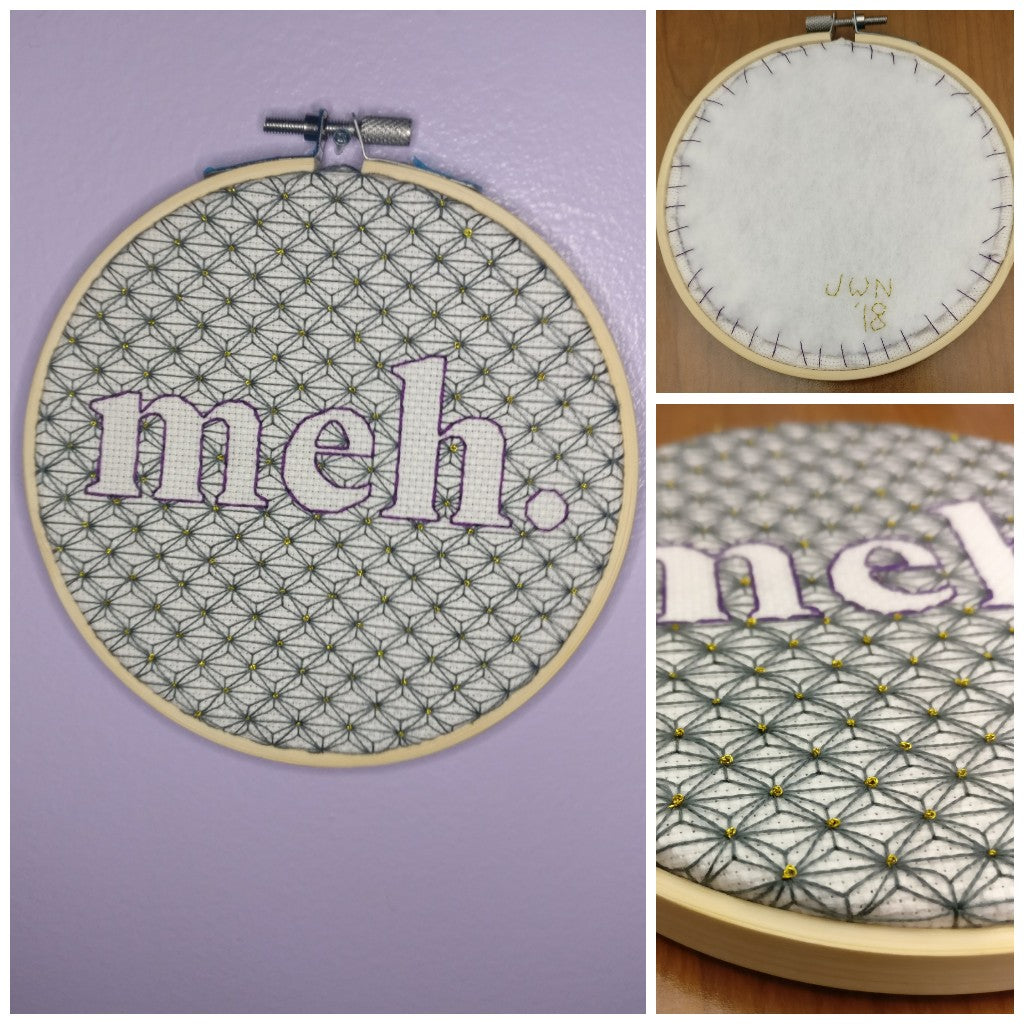 Shop my collections
Check my catalog for more patterns. I'm always trying to push myself to create new and inventive patterns like no other cross stitch designer.
Instant download

You will receive a link to download your PDF right after your payment is completed.

Satisfaction guarantee

I make my patterns to the highest quality, and if you have a concern, question, or feedback, please let me know. If I can't resolve it to your satisfaction I'll refund your purchase.